"Only the well-off buy new cars so using tax revenues to help them isn't fair"
By Jonathan Marshall - senior economist at the Resolution Foundation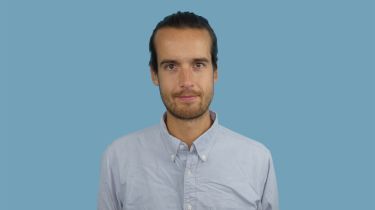 It's not a justifiable use of public money to incentivise electric car purchase because the people who are buying them generally don't need the financial help to do so. Buying a new car is an activity of people heavily concentrated at the top of the income spectrum, and it's an entirely voluntary thing to do. 
There are enough new car sales every year as it stands to replace the car stock every 15 years or so. This is driven by people with money, choosing to spend that money on something they want. Deciding that it's right to divert money from something which could help the poorest in society to help those on middle incomes to buy a new car wouldn't be something to recommend. 
Even if we were talking about more affordable electric cars, that's still tens of thousands of pounds that the vast majority of the country wouldn't think about spending in that way. So subsidies would still be taken up by those on higher incomes, which is not a progressive way to approach a tax and spend policy. 
If you look at the state of the public finances, it's questionable too. From a wider climate policy point of view, there are obviously other places where money could be spent to cut emissions and help people on low incomes better. Something on improving house insulation, for example, would probably be more targeted. 
Every industry is subject to regulation, and it's there for a reason. If every regulation was accompanied by financial incentives to make achieving that regulation easier, the cost of government would be a lot higher than it already is. 
The ZEV mandate says 22 per cent of sales must be zero-emission next year, and that's roughly in line with sales at the moment. So it's not a hugely testing target, short term, and there's no rationale for giving support to car makers to achieve it. 
If it's more expensive to make and sell electric cars, manufacturers could look to increase the prices of non-electric cars to make sure they sell enough electric ones. Or they could take some of the cost by reducing profit margins, either of which would be fine from a fairness point of view, as it takes the cost of the policy away from the taxpayer."
Searching for a budget-friendly EV? These are the cheapest electric cars on sale right now...