"Government subsidies are essential if we are to hit net-zero targets"
By Mike Hawes - chief executive of the Society of Motor Manufacturers and Traders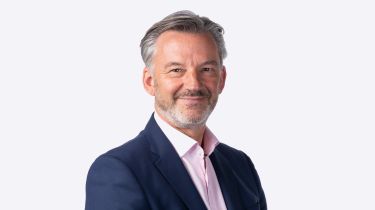 Nine in 10 electric car drivers would never go back to fossil fuels – no surprise given EVs are responsive, quiet, comfortable and packed with the latest tech. And with almost 100 models to suit every driving need and an average battery range more than double the typical weekly commute, zero emission mobility is almost an added bonus.
Small wonder then that two thirds of petrol and diesel drivers are keen to get behind the wheel of an EV – but they're not doing so fast enough for the UK's Net Zero targets. Indeed, a recent survey found that only 2 per cent plan to make the change this year and 17 per cent next. That's not fast enough to meet our net zero commitments or the newly published regulation that makes the UK's transition timeline the most challenging in Europe or beyond.
Tax incentives make EV ownership compelling for company car buyers – and more of them are taking advantage every month. But incentives for private buyers ended last year, with the result that only 10% of private sales were EVs last month.
Incentives work – yet Britain is the only major market where private consumers are ignored and that is unfair.
Incentives such as cutting VAT on EVs, and on charging, would open up access for all new car buyers – and those in the second and third-hand markets, too. In turn, this would attract greater choice into showrooms and, importantly, grow the market now, helping bring down the cost of production, boosting tax revenues, bolstering the economy and delivering significant air quality and carbon emission benefits.
Government is already backing businesses to make the switch – backing the private motorist would send the right message at the right time."  
Planning to make the switch? These are the best electric cars you can buy...