Should taxpayers help new electric car buyers? Let's explore the arguments
Car companies think the Government should introduce a new version of the plug-in car grant but others see competition and targeting spending as the best road to net-zero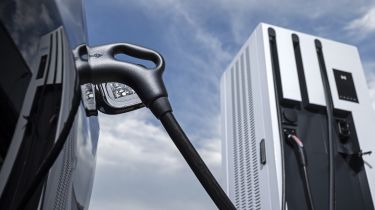 In the wake of postponement of the ban on petrol and diesel cars from 2030 to 2035, and confirmation that car makers will have to meet minimum targets for EV sales under the 2024 Zero Emissions Vehicle (ZEV) Mandate, car industry executives have renewed calls for more government spending in the form of incentives for private buyers purchasing EVs. 
The UK, the car industry says, is the only global market working to a 2035 ban where customers don't benefit from tax-payer funded incentives that reduce the purchase cost of EVs when bought privately. "Private BEV (Battery Electric Vehicle) registrations fell 14.3 per cent with less than one in 10 private new car buyers opting for electric during the month," said the Society of Motor Manufacturers and Traders on the release of its September 2023 sales figures. "Such a decline underlines the importance of providing these motorists with purchase incentives and other mechanisms to stimulate demand."
There's no doubt that electric cars are expensive, and no argument that high prices are one of the most significant factors deterring private drivers from making the switch to EVs from petrol or diesel. However, the Government has so far ignored the calls, currently preferring to direct incentives to the fleet sector - high fleet sales volumes being widely recognised as the fastest way to get large numbers of electric cars into the marketplace - and charging infrastructure. 
Meanwhile, certain voices outside the car industry point to the inherent unfairness of lower income taxpayers being asked to subsidise expensive new car purchases for the well-off (most of the UK's 50m drivers can only dream of affording a new car, after all). It has been pointed out that there may well be more effective ways to spend cash to reach net zero targets faster, and that it remains the fundamental responsibility of car makers to innovate and compete more effectively if they want to win customers.
So who's right? We asked three experts in their fields to present their arguments on the pros and cons of EV incentives on the road to net zero.