PSA boss suggests car industry emissions criticism is often unfair
Carlos Tavares defends car industry on emissions, but admits new thinking is needed and more must be done to improve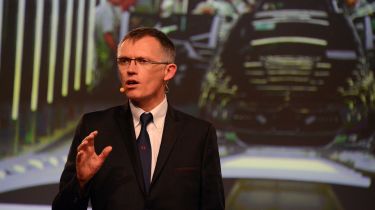 PSA CEO Carlos Tavares believes that it's time to reconsider the way the car emissions are analysed.
Speaking at the company's roll-out of the next stage of its Push To Pass programme, which showcased PSA's wide array of mobility solutions, Tavares admitted that the changing landscape presented difficulties on emissions. And he took the opportunity to advocate a change in the way emissions are considered.
• Workers will get chance to make Vauxhall/Opel revival plan work
"Freedom of movement is undoubtedly a CO2 challenge," admitted Tavares. "It is important to adopt a holistic approach to the environmental performance of mobility solutions, which means using 'well-to-wheel' rather than 'tank-to-wheel' analysis.
"The strong shift to electrification requires us to take into account the battery manufacturing CO2 footprint as well as recycling of the batteries, for example."
Tavares also hinted that he felt that car manufacturers are often unfairly singled out for criticism on emissions.
"The automotive industry is in the headlines despite the scientific reality demonstrating a different reality," lamented Tavares, pointing to the European Environment Agency statistics on CO2 emissions in 2016. They showed that the automobile contributes 13 per cent of CO2 emissions in Europe and 7 per cent in the world.
"Overall transport emits 22% of CO2 in Europe, which is ranked third behind energy production with 31% and industry with 22%. The car is at the same level as CO2 emissions from agriculture.
"However, of course it is our duty to constantly progress," he said.
What do you think of the big car emissions issue? Let us know in the comments...