'PSA's premium push is already paying off'
Peugeot Citroen's plan to delve into the premium market with its DS brand seems to be paying off, says Steve Fowler...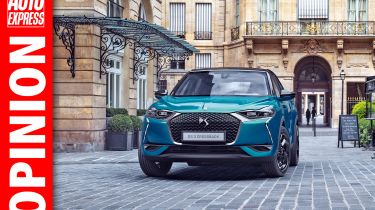 There were plenty of raised eyebrows back in 2014, when PSA boss Carlos Tavares announced plans to turn DS from a Citroen model line into a premium brand to rival Audi, BMW and Mercedes. It was all part of Tavares' 'Back in the Race' strategy, which has already transformed the PSA business – financially and product-wise. It led to the 'Push to Pass' plan and more raised eyebrows as PSA bought Vauxhall and Opel from GM.
The jury's still out on the Vauxhall/Opel deal, but from what we've seen so far from this new-look PSA, the signs are good. And from a DS perspective, it's looking like another Tavares masterstroke. On the face of it, DS has always made complete sense. The French are rather good at luxury fare, so why not in the car game? The luxury goods sector has grown by 72 per cent in the past 12 years, while in the car market the growth among premium brands has massively outstripped mainstream makers' growth. It's not just about product, but that's a good place to start.
• Best crossovers to buy in 2018
The DS 7 Crossback is a decent enough first stab at an upmarket SUV, providing sufficient difference from more established German offerings to pick up quite a following. And having seen the new DS 3 Crossback (above) in the flesh, I'd say its proportions, price and quality will provide another compelling reason to choose something that's a bit different from the norm. Product makes up just one of the three pillars that support the DS brand, with the network and customer experience backing it up.
They provide a strong opportunity to do something better than rivals – which in these cases, can't be too hard. There's far more to come from DS with four new cars in the next four years, and electrification, too. Maybe Tavares' 20-year plan is a little pessimistic.
Get the full story on the new DS 3 Crossback here...