Peugeot 3008 plug-in hybrid to lead brand's electric onslaught
New Peugeot 3008 SUV will feature plug-in hybrid power from 2019, with 208 and 2008 electric cars to follow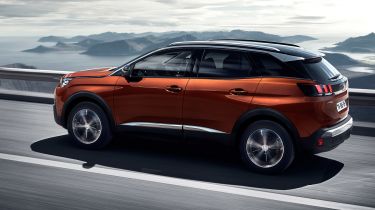 Peugeot's plug-in push will kick off with the new 3008 SUV – but not until 2019, brand bosses have revealed.
Speaking from this week's reveal event, Peugeot president Maxime Picat confirmed the new EMP2 platform was designed from the outset to cater for plug-in drivetrains. The 3008 will be the first model in the firm's ultra-low emission future, with 208 and 2008 pure EVs to follow later down the line.
"Our strategy for alternative energy vehicles will be powered in the future by plug-in hybrid powertrains," Picat told Auto Express.
• Best hybrid cars on sale now
"It will start with the new 3008 in 2019", he said. "For the smaller cars, like 208 and 2008, we will launch electric versions. It will be electrification on the smaller platforms and plug-in hybridisation on the bigger segments."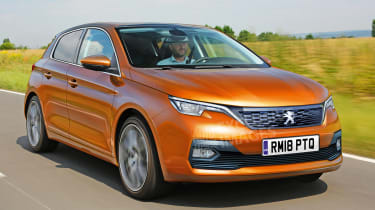 The new Peugeot 3008 PHEV will be powered by a conventional plug-in setup. A small petrol engine will drive the front wheels, backed up by a powerful electric motor connected at the rear.
The result should ensure CO2 emissions of less than 50g/km, along with an all-electric range of around 50km (31 miles). Combined fuel economy will be announced closer to launch, but expect a publicised figure of close to 150mpg.
• Best electric cars to buy now
Despite being modelled in an off-road SUV body, the plug-in will be the only '4x4' model in the new 3008 range. All other variants will be offered with Grip Control – a torque management system that controls the power directed to the front wheels to maximise traction on slippery surfaces. It already features on the 2008 crossover, and will be manipulated for the larger SUV.
We asked product director Laurent Blanchet if the Peugeot 3008 PHEV would be priced on a par with diesel models, and while it was hinted that might not be possible initially, he insisted whole life costs would be comparable. "There may be a gap in price, but it comes down to total cost of ownership", he said.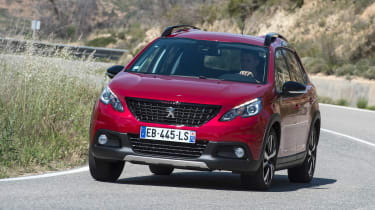 Prices for the petrol and diesel variants haven't been announced, but Blanchet told us the new 3008 would be priced to compete with the Volkswagen Tiguan – a car considered by many to be a quality benchmark in this segment.
"We want to have the same perceived quality as the Tiguan", he said. "Clearly, we want to price our cars at the same level."
With that in mind, we can expect the new Peugoet 3008 to cost from around £23,000, with a plug-in version commanding closer to £30,000 after any government subsidies.
What's your view on Peugeot's plan for more hybrid and electric models? Let us know in the comments…