Porsche sets sales record and huge profit in spite of new dieselgate fine
Porsche has sold in excess for 280,000 cars worldwide for the first time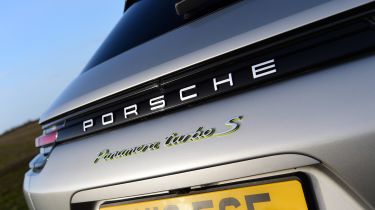 Porsche set a new sales record in the 2019 financial year with sales tallying 280,800 cars worldwide, the company confirmed. 
The figure is an increase of 10 per cent over the previous year. Sales revenue rose by 11 per cent to €28.5 billion, with the firm reporting an operating profit of €4.4 billion. It means Porsche remains one of the world's most profitable car companies with a return on sales of 15.4 per cent. 
However, Porsche was hit with a fresh €535 million fine in 2019 due to its involvement in the 2016 dieselgate scandal. The fine reduced the firm's total profits for the year to €3.9 billion. 
Porsche posted increased sales in every worldwide region in 2019, with Europe being its fastest growing market - up 15 per cent year-on-year. China remains the company's largest single market as sales rose by eight per cent to 86,752 units.
Once again, the Cayenne and Macan SUVs were by far the firm's most popular new models, accounting for over 68 per cent of total sales. Porsche sold 92,055 of the Cayenne, an increase of 29 per cent year-on-year, and 99,944 Macans, an increase of 16 per cent, in 2019. 
Although no sales for the Taycan have been officially registered, the company did confirm that over 15,000 customers had now signed purchase contracts for the car.
Interested to see what the best new cars for 2020 are? Click here to find out...