New Porsche 911 Turbo facelift: engine details revealed
Porsche confirms that the revised 911 Turbo will use a development of the engine in the current car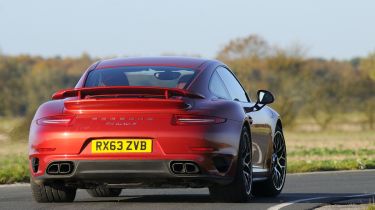 Porsche has revealed the next 911 to be refreshed will be the Turbo – but don't expect massive changes as even the engine will be carried over from the current car, a company chief has told Auto Express.
The Stuttgart-based firm has been busy debuting the facelifted 911 at this week's Frankfurt Motor Show, and topping the list of changes is turbocharged engines across the range. However vice president of the 911 product line, August Achleitner, explained that the new 911 Turbo will not be a development of the new engine, codenamed 9A2.
He admitted that although information is limited at the moment we wouldn't have to wait long to find out Porsche's plans, saying: "We'll keep the 9A1 with a big Turbo – you won't have to wait too long."
Achleitner admitted the choice to move to turbochargers wasn't about meeting emissions regulations, explaining: "No one buys a 911 for a transport vehicle". He also said that no customer would have a social problem with the new car because fuel consumption is so low.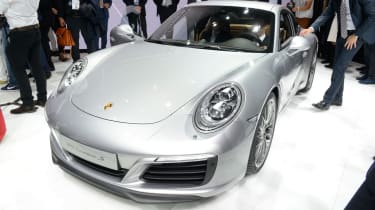 "To fulfill all of these emission requirements is very complicated and we're always looking to the next few years. This engine also has to be produced into 2016, 2017 and 2018 and has to fulfill those requirements. It makes more sense today to optimise the combustion chamber and all the airflow inside to get the best emissions."
While having turbocharging allows the engine to develop more power – 365bhp in the standard car and 414bhp in the Carrera S model – and more torque, one of the main issues to overcome with the new engine was keeping that key 911 engine sound.
Porsche engineers have use two 'sound symposers' to emphasise the sound of the engine. "The sound is difficult to get because the turbocharger eliminates all of those vibrations," explained Achleitner. "We had to find the perfect location where we could take these vibrations out of the air intake system and transmit it into the interior of the car.
"These two sound symposers have a different setup between the standard car and Carrera S. It's just a tube where the intake system is connected with the interior but separated by a membrane. But there's some kind of mechanical transmission between these elements which amplifies these vibrations."
Get more news stories from the 2015 Frankfurt Motor Show here...