Next Porsche 911 to get plug-in hybrid power
Porsche engineering boss reveals hybrid and electric versions of the Porsche 911 sports car are planned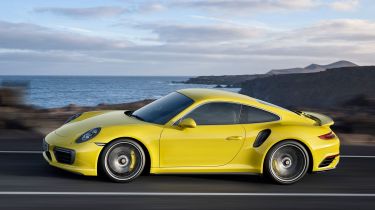 Porsche's newly turbocharged 911 will get an eco-friendly plug-in hybrid powertrain when the next generation car is launched within the next four years.
Speaking to Auto Express as the wraps came off the fastest-ever 911 Turbo at the Detroit Motor Show, 911 engineering boss Dr Erhard Mossle said, "We are, of course, working on different solutions and we're also working on an all-electric car.
"And of course, we are discussing plug-in solutions for the 911, but there are a lot of things to solve with packaging in the car and other things to solve. It will maybe be in the next generation, yes."
Mossle was quick to stress that the plug-in 911 would still be performance focused and the technology is likely to work with six-cylinder engines. "As far as I can see we will stick with six-cylinder engines because we have a good positioning with 911 and six cylinder and 718 [Boxster and Caymen] with four cylinders. Even the six cylinder engines have a lot of potential to reduce consumption and CO2 emissions.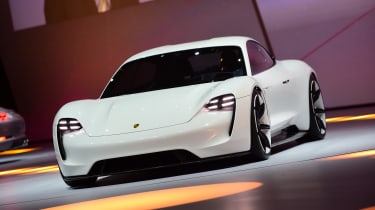 "When we see the 911 we see the plug-in hybrid as a performance car – it will always be for performance."
Mossle also revealed that Porsche will be leading the VW group's performance hybrid development, "918 Spider was a good example and our race car is a good example – it's the most sophisticated race car. So we are at the front when it comes to any systems like this."
The new 911 Turbo follows hot on the heels of the newly turbocharged Carrera models and features a power boost of 20bhp for Turbo and Turbo S models, which now offer 533 and 572bhp respectively. That means the S will now reach a maximum of 205mph with a 0-60mph time of 2.8 seconds, making it the fastest 911 ever.
Both powertrains feature in Coupe and Convertible models, with Porsche claiming a slight increase on the current prices, which start at just under £127,000.
Do you like the idea of a hybrid 911? Tell us your thoughts in the comments section below...