Best Faraday bag car key signal blockers 2023
Faraday bags can prevent thieves from cloning the key's signal to steal your pride and joy
Although manufacturers are taking steps to make keyless-entry vehicles more secure, many models remain vulnerable to technically adept thieves. 
The best way to protect your car is to block signals with a metal cage, and the simplest method is to use a Faraday bag. In effect, this hides the key and its coded information, which could be electronically copied to let a thief drive your car away. 
It makes sense to always use a Faraday bag when the car is on your driveway or in a garage, but also when you're away from home, because thieves often operate in car parks. 
A Faraday bag can also be used to block phone hackers, keep credit cards private or even protect your digital passport. 
How we tested them
To test quality, we inserted and removed a key multiple times, looking for signs of poor stitching, which can lead to electronic gaps that could see a signal picked up. Using various keys, we checked that it stopped locking, unlocking and working the car's functions. 
Where appropriate, we used an app to check cellular, WiFi and Bluetooth signals were being blocked. The final factor was prices and, in many cases, bags are sold in pairs, making it easier to protect the key in use as well as a spare or a phone. 
Verdict
A twin-pack price, phone-size versatility, great performance and high build quality kept the Defender at the top. While the bags from Halfords and Olixar couldn't match that combination, either would be a good choice if you want a smaller, key-only option. 
Defender Signal Blocker
Halfords Car Key Signal Blocker
Olivar RFID Signal Blocking Pouch
Reviews
Defender Signal Blocker
The Defender remains as well made as ever, but is now available as a twin-pack at a great price, which is the same as a single bag in the last test. 
The key was successfully isolated and all signals were blocked on the phone. It easily took the smaller handset, but the larger one was a bit of a squeeze. It was possible to get the S10e phone and a key in at the same time, but not the S20. 
With two bags per pack, one could be used for the key and the other a phone. There's a small, non-protected compartment at the front for small items like tickets. 
Halfords Anti-Theft Car Key Signal Blocker
We like the tough, high- quality feel of the bag's textured polyester. It's claimed to suit 99 per cent of key fobs and ours fitted, along with three credit cards that slotted into the protected front section. 
Although not large enough for our phones, it worked well on our keys and could also be used with signal-based items such as smart watches, USB sticks and garage remotes. 
We are also impressed by the two-year replacement guarantee, which shows Halfords' confidence in the product. 
Olixar RFID Car Key Signal Blocking Pouch
Almost the same size as the Halfords bag, the Olixar is finished in leatherette and is also available in a carbon fibre-effect finish at £5.99. 
Partnership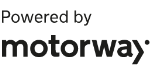 Need to sell your car?
Find your best offer from over 5,000+ dealers. It's that easy.
A small chain and loop can be pulled from the bag for keys if needed. Designed solely for a key, it easily took ours and blocked the signals from the car. 
We like the second metal-surrounded compartment at the front, which is ideal for credit card protection. It's this that gives it an edge over similarly priced alternatives. 
Krutz Anti-theft Signal Blocking Pouch
Price: around £8 (two-pack)
Contact: amazon.co.uk
Rating: 4 stars
This is another bag supplied in a pack of two, which brings the individual price to the second lowest on test and makes it easy to protect a spare key. 
Uniquely, it doesn't use Velcro to close the bag, but two pop studs that make for a secure fastening. It worked well with the remote keys, but has no separate compartment. 
We like the vinyl faux-leather construction, which feels solid enough to cope with daily use, and as with the Olixar, it is fitted with a short chain and key ring. 
Disklabs Phone Shield Faraday Bag PS1
The larger of the two Disklabs offerings is well constructed and has a high-quality feel.  We like the see-through rear compartment that's handy for tickets, while the neat tab at the end of the sealing flap makes it easy to open. 
Disklabs is the only company here to have the official police Secured by Design accreditation, so we weren't surprised when the car keys were totally blocked, as were both of our smartphones. 
It is possible to squeeze a phone and key inside, but the biggest problem is the price. 
Olixar RFID Signal Blocking Pouch For 6.8" Phones
Olixar's bag is designed with phones in mind, although it worked well to protect a key as well. The size was large enough to swallow the Samsung S20 and it blocked all incoming signals. 
We like the smart carbon fibre-effect construction and the extra front section, which was useful but wasn't protected. 
At a push we squeezed in a key and a phone, but the Velcro section along the flap wasn't full width and protection was a bit hit and miss as a result.
Disklabs Key Shield Faraday Bag KS1 
This Disklabs bag is as well constructed as the larger phone version (left) and has Secured by Design accreditation, too. It also has a handy lip on the flap, so it is easier to pull open. 
It took our key and two credit cards, but isn't particularly big – just a little larger than the Halfords and Olixar.  The strong Velcro flap makes it unlikely any stray signals could get in and, in the test, none did. 
We like the performance, practicality and excellent build quality, but the price hammered its chances.
Streetwize Car Key Signal Blocking Pouch
Price: around £10 (two-pack)
Contact: argos.co.uk
Rating: 2.5 stars
At £10 for two, the Streetwize looks good value. This is especially true because the 215 sq cm size is only just a little shy of the Disklabs phone version. 
We like the bag's general build and tough feel, and it took either of our phones and a key with a little effort, but it wasn't elegant. 
The Velcro strip extends completely across the bag, which should seal it completely, but although it worked well with the remote key, it failed to prevent both the Bluetooth and WiFi signals getting in, which is a shame. 
Now boost your car's security even further by fitting one of the best dash cams...