Best racing games on Android and iOS 2023
We line up some high-octane games for your phone to reveal the very best that you can get your hands on
Mobile gaming can be a welcome distraction, whether you're passing the time on public transport, giving your thumbs a workout in between tasks at work or simply chilling out at home in the evening. And phone games have come a long way since Snake and Tetris.
Mobile racing games range from fun, arcade-style titles to almost console-quality sims. A smartphone may well be your only games console, and while it might not quite beat the latest Xbox for graphical prowess, some of these games are certainly just as enjoyable.
We sat down with some of the best currently available to download to see which one you should choose for a little four-wheeled downtime fun.
How we tested them
We chose games that were available on both iOS and Android and downloaded them to our Google Pixel 7 Pro. The deciding factor was how much fun we had playing the games. While console games drag you deeper into gameplay, the best mobile games are easy to dip into and out of while you're doing other things. Graphics aren't everything, but they need to be appropriate. 
Realism is important in games that aim for it. We also like simple gameplay and a sensible menu system. Finally, we looked at the price. Most of these games are free but supported by ads, so we deducted points if these were too frequent or annoying.
Reviews
GRID Autosport
Price: Free 
Rating: 5/5 stars
Since we last tested GRID Autosport, it's dropped from £9.99 to free, and introduced a raft of extra downloadable content. It remains a brilliant game, with dozens of cars and real-life race tracks recreated through excellent graphics. 
You can tailor the difficulty level to suit you, but even at its easiest, GRID requires some practice before you pick up the knack. You'll also need a fairly high-end phone with lots of spare storage space.
Assoluto Racing
Price: Free   
Rating: 4.5/5 stars
There's a lot to like about Assoluto, from the excellent graphics to the depth of customisation on offer. As well as the usual visual adjustments, you can also tinker with your car under the skin to suit how you race. 
Add to that a great selection of real-world vehicles, and motion controls that offer perfect sensitivity, and you're on to a very good racer. If you'd rather play against real people, though, you'll have to look elsewhere.
Mario Kart Tour
Price: Free   
Rating: 4.5/5 stars
Still the best racing game if you're not after any sort of realism. What you get instead is fast-paced, classic Mario Kart action with wacky items, mad tracks and a huge variety of racers to unlock. 
The best stuff does sit behind a variety of paywalls, but you don't have to shell out to enjoy the game and now you can even play in landscape mode, which is a big improvement.
Hot Lap League
Price: £4.49 (iOS) £3.99 (Android)   
Rating: 4/5 stars
Slick controls and awesome settings make up for slightly wooden physics here. With its crazy twists, turns and loops, this is all a bit Hot Wheels, but that's not a bad thing at all. 
Partnership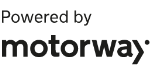 Need to sell your car?
Find your best offer from over 5,000+ dealers. It's that easy.
Paying up front means you aren't interrupted by advertising or constantly harangued to spend extra. Even the soundtrack's pretty acceptable. It's not a challenging game, but one that's good fun and worth the upfront cost.
Nitro Nation
Price: Free   
Rating: 3.5/5 stars
A decent, straightforward drag racing title with familiar gameplay: set your engine revs for the best take-off, then change gear in the green zone. 
Lots of excellent cars and really good graphics join smooth gameplay for an enjoyable experience, but there are lots of desirable goodies that require payment. It also has one of the more ear-splitting soundtracks in this test. We muted it fairly early on.
Real Racing 3
Price: Free   
Rating: 3.5/5 stars
Great racing here, with an array of assist systems to suit beginners or experienced racers alike – and they're easily switched on and off if you want to challenge yourself. The gameplay is simple to follow and the graphics are great, with an even wider variety of real-world cars and tracks to choose from than last time we tested. 
We take issue with the waiting around, though. Unless you pay money, you'll spend a lot of time hanging on for upgrades to your car to be completed.
Gear.Club
Price: Free   
Rating: 3/5 stars
We love the graphics and the officially licensed cars on offer here. The racing's not half bad either, giving you a choice of gameplay options rising in difficulty. It feels more arcade-y than some of the options here, but the races are pretty long, so it's not as easy to dip into and out of. 
We also had real trouble getting the motion controls to work, which is a shame. However, the onscreen touch 'buttons' worked just fine, so we could still play.
Need for Speed: No Limits
Price: Free   
Rating: 2.5/5 stars
Great fun to play, with slick controls, good graphics and plenty of those street-racing thrills that Need for Speed has become so synonymous with. 
The convoluted system of menus, different kinds of races, and upgrades isn't particularly easy to deal with, though. The same is true of the limited amount of racing you get before having your hand forced into making purchases or simply hanging about waiting for your 'fuel' to regenerate.
Asphalt 9 Legends
Price: Free   
Rating: 2/5 stars
Graphically amazing, and there's so much going on that you hardly know where to look. Asphalt is more a cinematic experience than a game, though, because you don't control your car's speed or steering. 
While you can optionally take control of the latter, it seems awkward and the tracks feel built for the so-called 'Touchdrive' system. Plus, you only get a certain number of plays before you have to wait for more fuel or pay for it.
Verdict
GRID Autosport is even better than it was last time we tested racing games. And now it doesn't cost anything to download, it takes the win here. 
Assoluto comes a well deserved second, and if you're not bothered about online play, it may actually be the better option. Meanwhile, the allure of Mario Kart on our mobiles still proves compelling enough to earn it third place.
Grid Autosport
Assoluto Racing
Mario Kart Tour
Want the latest car news in your inbox? Sign up to the free Auto Express email newsletter...