Best power inverters 2023
Which unit brings 240V power on the move best?
Despite the increase of in-car electrical sockets, there are still times when mains power is essential. For that you need an inverter that converts a car's 12V DC to a full 240V AC. This can be used to charge portable electrics and power items such as a laptop computer, a coolbox, lighting or power tools – for example, a drill. 
Their ability is rated in watts, so you should check your requirements before you buy. Simple chargers and lighting tend to require less wattage, while items such as power tools need more. All the inverters on test have a single three-pin socket. For twin outlets you need to look at higher-wattage devices (1,000W-plus). So which is the one to have in the car when only mains power will do? We plugged in eight to find out.
How we tested them
Each device was used to power several electrical products, including a coolbox, laptop and a cordless-drill battery charger, as well as Android and Apple smartphones using the USB socket, where available. 
We also measured the AC voltage produced while a 60W bulb was being powered. Ease of use, lead length, build quality and weight were assessed before finally taking into account the best prices we could find online.
Verdict
The Silverline 204757 eased a smidge ahead of the previous winner, the Ring RINVU300, but choosing a champion was difficult and very close. These were followed by another Silverline, with the 700W unit providing a very good balance of price and performance. 
Silverline 12V 300W Inverter 204757
Ring Powersource 300W Compact Inverter RINVU300
Silverline 12V 700W Inverter 263764
Silverline 300W 12V Inverter 204757
It is hard not to make direct comparisons with the RINVU300, because the Silverline is a similar size and weight, with leads only a little shorter. However, it can be used with either the 12V plug or the crocodile-clip connections, and the USB socket worked with both phones. 
On initial power up, the fan was silent and cut in at various levels depending on the electrical demands. The unit powered all our test samples and managed 214V on the 60W bulb test. With a three-year warranty and good price, it is hard to resist.
Ring PowerSource 300W Compact Inverter RINVU300
Other than the low-wattage RINVU150, this is the lightest unit on test and is competitively priced. We liked the neat, flush-mounted three-pin socket and the recorded voltage with the 60W bulb was very good, at 223V, although the constantly-running fan is irritating. But it powered all our test samples and both phones from the USB socket. Compared with the Silverline 204757, it has a 10cm-longer cable, but doesn't have a direct battery connection.
Silverline 12V Inverter 700W 263764
With a 700W rating, it isn't surprising that this unit weighs a hefty 1.1kg and comes only with croc clips for direct battery connection. But we'd have liked longer leads, since 66cm was the joint shortest on test. It powered all of our test items easily and it was some while before the fan cut in, but the USB socket baulked at the iPhone. It seemed odd that despite the generally good performance, its voltage with the 60W bulb was the lowest, at 205V. In terms of price per watt, it makes a lot of sense for people with high power requirements.
Partnership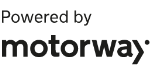 Need to sell your car?
Find your best offer from over 5,000+ dealers. It's that easy.
Sealey 500W Power Inverter P1500
Long, sleek and stylish, the shiny Sealey is well built and has a 12V plug and croc clips for connection directly to a battery to handle bigger loads (the instructions suggest doing this for anything 200W or more). 
For the most part, the unit was totally silent, even when powering the coolbox. The USB socket powered both our phones and it gave a reading of 237V when powering the 60W bulb, the second best after the Sealey P1300. We like this powerful inverter a lot, but couldn't find it on sale any cheaper, which cost it points.
Sealey Power Inverter 300W P1300
Although only officially rated at 300W, this Sealey easily powered our light, charger, laptop and coolbox without breaking sweat. Coming with both croc clips and 12V plug connections makes it versatile, although at just 66cm, the lead length is disappointing. 
As with the P1500, the P1300 looks and feels like a high-quality unit, which could account for the price and its 900g weight, which is a lot for a 300W device. The 247V reading we saw in the bulb test was the highest, and 42V more than the lowest, while the USB socket powered both our phones.
Clarke CI800B 400W Power Inverter
We like the general build and finish of the Clarke, although this is balanced by it weighing in at 973g, a fair bit for a 400W unit. It is only equipped with croc clips, which limits its use, and although they were hardly generous, at 75cm long, the upmarket plastic-covered clips are impressive. 
It powered up our various test units and ran in almost total silence throughout. It managed a respectable 229V on the bulb test, but uniquely here, it isn't equipped with a USB socket, which seems an odd omission.
Draper 12V DC-AC Inverter, 400W 28815
Another well made device in the usual Draper blue livery, the 28815 bears comparison with the Clarke. It is noticeably lighter than the CI800B, though, at 777g, and has pleasantly long leads of around a metre, but there is no 12V plug. 
The USB socket was happy with our Android handset but not the iPhone, and uniquely here it required a separate earth connection. It coped with our various tests, being silent for the lower-wattage items, with the fan cutting in gently when the laptop and battery charger were powered. However, being the most expensive on test hurt its final position.
Ring 150W PowerSource Inverter RINVU150
Price: Around £25 
Rating: 3/5 stars
Contact:
This inverter was easily the lowest wattage we tried and the lightest, at 378g. It has a permanently fixed 12V plug but no croc clips for direct connection. Its design mimicked its big brother's, with twin LEDs alongside the three-pin socket and rocker on/off, and once on, the fan started and ran regardless of load. 
It was fine with the 60W bulb, although the fan slowed a little, and it produced 208V. It powered the phones and could cope with the charger, but not the higher-wattage coolbox.
Looking for a sat-nav as well? Then look at our best sat-navs page...