Best slot car racers 2021/2022
Scratch the driving itch at home with these carpet racers
One of the best ways to bring high-octane, hands-on racing thrills into your home is with a slot car set. There are a wide range of options available, from hi-tech digital layouts with multiple game modes, right down to simple solutions aimed at young kids, so there's something suitable for any age of budding racer to find under their Christmas tree. 
We've put eight sets to the test to see which one takes pole position this Christmas.
How we tested them
We tried out each set by putting them together and taking them apart multiple times, testing different track layouts and, of course, clocking up hundreds of laps. 
We liked a track that clicks together confidently and comes apart without too much effort, because few sets will be left in place permanently. We also wanted quick, smooth-running cars that handled well but could take some punishment.
Where other features were available, we assessed how much they really added to the fun. We also looked at value, seeing how versatile and future-proof the sets were for the price.
Verdict
Scalextric and its clever App Race Control system remain brilliant fun, and the physical set is great too – it's definitely a worthy winner. Carrera's Digital remains our choice for a semi-permanent set, while SCX's Compact system impressed us as our pick for younger racers.
Scalextric ARC Pro 24h Le Mans
Carrera Digital 132 GT Face Off
SCX Compact Formula Challenge
Reviews
Scalextric ARC Pro 24h Le Mans
Rating: 5 stars
Price: around £290
Contact: uk.scalextric.com
With a solid-feeling track that isn't too difficult to put together, this top-line Scalextric set contains plenty of options for different layouts. What sets it apart is the App Race Control (ARC) system and sophisticated powerbase. 
Not only does this come with absolutely fabulous wireless controllers, but you can race with up to six cars, change lanes on demand and overtake, as well as racing against AI opponents. The app works really well and adds welcome depth to the whole slot racing experience.
Carrera Digital 132 GT Face Off
Rating: 4 stars
Price: around £320
Contact: carrera-toys.com
Carrera's track is awkward to put together and we're not sure how tough it would be over time – it would be better suited to a semi-permanent set-up than regular disassembly. Once it's set up, though, the racing is great. 
The cars run smoothly, fluidly and quickly, you have great control with progressive triggers, and the digital system means you can enjoy features such as overtaking, lane changing, and pace cars. They're not as slick as Scalextric's app-based system, though.
SCX Compact Formula Challenge
Rating: 4 stars
Price: around £40
Contact: gaugemaster.co.uk
This is the only set on this list that's aimed at children and it feels as though the track pieces could withstand their torture. The parts slot together easily and securely, and can be disassembled with little effort. 
Although it's on a smaller scale, it's still fun, and while the included track is only good for one figure-of-eight layout, it's inexpensive to expand. It's battery-powered, so you don't need to worry about being near a socket, but the cars don't feel as tough as rivals.
Partnership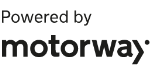 Need to sell your car?
Find your best offer from over 5,000+ dealers. It's that easy.
Scalextric Ginetta Racers
Rating: 3.5 stars
Price: around £110
Contact: uk.scalextric.com
No surprises with this set, but it does show why Scalextric is still the go-to name in slot cars. For a relatively low price you get a great starter set with four layouts that's ripe for expansion, but is still great fun on its own. You can even add the excellent App Race Control by purchasing a base unit. 
Racing is fast, fun and fluid, and the track goes together neatly, with push tabs to take it apart without struggle. The included controllers feel a little cheap, but the cars that come with this set are great – detailed and sturdy.
SCX Advance GT Open
Rating: 3.5 stars
Price: around £160
Contact: gaugemaster.co.uk
The SCX track system doesn't go together as easily as Scalextric and takes some careful manoeuvring to make sure all the clips are secure, but once it's built it feels very solid, with a textured, grippy track that provides loads of traction for the cars. 
It's also compatible with classic (pre-2002) Scalextric, so you could expand with any old set that you might have hidden in the attic. The controllers feature progressive triggers that offer decent control, while the high-quality cars mean that racing with this set feels great, too.
Carrera Go! Build'n'Race
Rating: 3 stars
Price: around £90
Contact: carerra-toys.com
We like Carrera's concept here. The box says that the cars and parts of the scenery are compatible with 'interlocking brick systems' (ie Lego), so you can customise the layout to appear however you want. If you're a child with a large collection of automotive Lego, then that's a very attractive thought. 
Racing is pretty fun, too – the cars are quick, run smoothly and even have a Turbo Boost function for a burst of extra speed, but the track connections are fiddly and delicate. For a bit of extra fun, we'd recommend adding on the available loop-the-loop.
Anki Overdrive Fast & Furious Edition
Rating: 3 stars
Price: around £110
Contact: amazon.co.uk
A price drop since we last tested Anki Overdrive, but nothing else has really changed. It's still a slotless slot car system – the cars drive themselves along plastic sheets that stick together magnetically, and control is via a smartphone app. 
It's very impressive technology in principle, but it's a shame it hasn't had more of an update since its launch several years ago. A good option for those who find traditional slots too old school. The app gamifies the experience and the track is effortless to put together and stores away in a jiffy.
Carrera First Disney Pixar Cars
Rating: 1.5 stars
Price: around £40
Contact: carerra-toys.com
For a set aimed at children, the track sections are very stiff and difficult to put together – parental help is definitely required. There might be some Christmas Day cursing, too, unless you've got a set of C-cell batteries to hand. 
Once you're under way, the cars are slow and impossible to derail. That means racing requires no skill, which is dull – even for the toddlers that we got to try it out.