Best garage heaters 2022
Keep comfy for longer with these workspace warmers
If you have a classic car or maintain your daily driver, making it out to the workshop to do those vital jobs gets harder as the temperatures drop. Garages are never the cosiest places, and they become much less hospitable as it gets colder. Besides numb toes and aching fingers, cold temperatures will make it almost impossible to paint or use waxy products such as rustproofers.
The answer is a heater, which will take the chill out of the air and means you can be comfortable and work for longer. There are several types available – gas, diesel or paraffin-powered devices are going to be your only options if your garage doesn't have electricity. Bear in mind that these need to be well ventilated to prevent condensation and fumes, and they can be dangerous in a small single garage.
For this test we focused on smaller mains electric-powered fan heaters, which are safer for more confined spaces, cost far less to buy and heat a standard garage. Which of our six did we warm to?
How we tested them 
Using our heaters in an uninsulated wood and brick single garage, we timed how long it took to raise the ambient temperature by 6° Centigrade. That was enough to take it from a chilly 8°C to a comfortable 14°C. The thermometer was placed 1.5 metres from the heater and at waist height, replicating where the user is working under a bonnet. Points were given for the speed and efficiency of the heaters, safety features, cable length, adjustability and value.
Verdict
All these heaters will take the finger-numbing edge off a mid-winter spanner session and ultimately mean you can keep working on your car comfortably for longer. 
The best-performing and most versatile is the Erbauer. At less than £40, it's good value, too, so it takes victory.
The larger Clarke unit is easy to store and powerful, but a little more expensive. If both of those look too pricey and you just need some heat in a smaller area of work, the Screwfix PTC-2000 is great value.
Erbauer BGP2108-25-1
Clarke Devil 2850
Screwfix PTC-2000
Reviews
Erbauer BGP2108-25-1
Price: around £40
Rating: 5 stars
Power: 2,500W
Contact: screwfix.com
This heater did everything we asked of it. The speed to heat up the space was the fastest, helped by the tilt adjustment which meant we could aim the blast of hot air towards the areas we wanted to warm. 
In our test that meant a thermometer, but in the workshop it's likely to be your hands or a painted panel.
There are two heat settings, a thermostat and a fan-only mode, which means it can be used in summer too – or to move fumes out of an enclosed space. A 1.7-metre cable is reasonably generous, and it's well priced. 
Clarke Devil 2850 
Clarke's heater has the highest power output of all the designs here, and it showed when heating our garage. The chill was taken out of the air within minutes, and it was only a few seconds behind the Erbauer to reach the target temperature. 
Partnership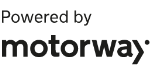 Need to sell your car?
Find your best offer from over 5,000+ dealers. It's that easy.
Unlike most of the other heaters here, the sturdy steel shell is rectangular to make storage easier, so it resembled a small carry-on suitcase. It has a safety cut-out if it's tipped over and among the settings is an unheated fan for summer cooling.
It only loses out to the Erbauer because of its higher price and noisier operation. 
Screwfix PTC-2000
Price: around £30
Rating: 4 stars
Power: 2,000W
Contact: screwfix.com
The PTC-2000 is small enough to sit on a shelf when not needed, so it won't take up too much valuable storage space, and it has a tough metal shell and a rubber-clad switch to protect against oily fingers. 
The cable is a reasonable length, too, which is just as well because you'll need it to be near you. 
When fired up there is instant heat, which is great if you are within a few feet, but the effectiveness is soon lost if you are trying to heat a bigger space. There's no cool fan-only setting for summer either, but the PTC-2000 is good value if you just want localised heat. 
Draper Space Heater 92967
Price: around £37
Rating: 3.5 stars
Power: 2,000W
Contact: draper.co.uk
Although the Draper looks similar to its rivals in these pictures, it's actually about half the size.  The toy-like appearance doesn't mean it's ineffective, because its ceramic elements heat up quickly and an efficient fan pushes a narrow column of warming air towards you.
It raised the temperature of our garage reasonably quickly considering its 2kW power, but overall we were disappointed. The cable is the shortest here, it can't be used as a cooling fan, and it's only slightly cheaper than our best buy.
Sealey CH28 
Price: around £72
Rating: 3.5 stars
Power: 2,800W
Contact: sealey.co.uk
The Sealey has the second biggest power rating in this test, so predictably it came second in our heat race, too.
We liked the compact size and adjustability. It can be used as a fan only to circulate air, or there are two heat settings when you want to warm up. 
We also liked the safety cut-out, which turns off the heater if it's knocked over. On the downside it was comparatively noisy at the maximum setting, and it's pricey. The extra cost doesn't seem to have been translated into quality, because some parts feel a little fragile.
Toolstation 2kW Turbo Fan Heater
This stylish heater looks like something that has just been unbolted from a jet's wing. It has swish- looking electronic controls too, which promise to heat up to temperatures of 30° Centigrade.
There was little chance of it ever hitting those balmy heights in our garage, though. After an hour it had still not managed to raise our temperature by the required level, only managing to warm us by 5°C and then staying there.
The fan is comparatively powerful, so it may be useful for gentle warming and ventilating in milder weather, but it was little use when faced with wintry temperatures.