Best dash cam apps 2022
We name best apps if you want to film with a phone
Dash cams are falling rapidly in price, but you probably already have one in your pocket that you can use for free. Your smartphone can perform all sorts of tasks, and with the help of an app it can become a fully functioning dash cam, too.
As with a dedicated device, the best apps will be able to record footage as you drive, marking the video with GPS location and speed data. They can even detect an incident using the phone's internal sensors and will save files automatically. If you don't want to tie up your regular smartphone for dash cam duties, you can use an older model or even a tablet that is currently sitting in a drawer gathering dust.
Besides being cheaper than buying a dedicated cam, using a phone will also mean that any footage can be shared instantly without needing to be downloaded. So which smartphone app gives the best view of the road? We downloaded eight to find out.
How we tested them
All of the apps we evaluated were loaded on to an Apple iPhone 12, which was firmly mounted in a cradle attached to the windscreen of our test car. We then drove in a variety of conditions to test the clarity of the footage. 
We also looked at the memory used, power consumption and if the camera still worked well when other functions, such as a phone call or music app, were operated. We looked at the ease of use and downloading footage. All the apps were free for the basic versions, so we took into account the cost of upgrading. 
Verdict
NONE of these apps is as convenient as a dedicated dash cam, but they're useful if you only need to record the occasional journey. For the maximum number of features and best usability, we liked the Ultimate Dash Cam app. It takes up a chunk of your phone's memory, so the Navmii AI and Polycam are worthwhile alternatives if you don't need every function. 
1. Ultimate Dash Cam
2. Navmii AI
3. Polycam
Reviews
Ultimate Dash Cam
Price: Free
Rating: 5 stars
We didn't have high hopes for this app, because it's not the best-looking design and seems to be an add-on program for smartphone users who have bought the Fiora brand of wireless chargers. The writing on the menus is tiny, too, and the start of recording is announced by an almost comedic artificial voice. 
But once you've put on your reading glasses to work out what's going on, it works really well and has all the features you'll need, including time and GPS stamps. There's even an option to flip to the 'selfie' camera to record what's going on in or behind the car.
Navmii AI
Price: Free
Rating: 4 stars
The simple Navmii app is very easy to use and offers video capture of up to 4032x3024, which is the highest here by some margin. It also has a G-force sensor to ensure that footage is covered during an incident. 
The 'AI' part of the name is because the app is supposed to use artificial intelligence to scan the road ahead and read road signs. This feature didn't work well in our experience, and there's no GPS location data added to the footage, either. But in all other respects the Navmii impressed – and it's free, with no adverts, too.
Polycam
Price: Free
Rating: 4 stars
Partnership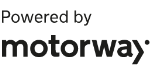 Need to sell your car?
Find your best offer from over 5,000+ dealers. It's that easy.
We liked the Polycam's looks and the simplicity of its menus. This made it easy to set up and choose recording at up to 1080p. The footage can be stored in the cloud or downloaded to your device. We were also impressed by the two camera settings, which let you choose between a wide-angle view or a narrower zoom. 
While there are no GPS stamp and sensor features, the upside of this is that the app takes up less than half the space in your phone's memory compared with others here, and uses less power, too. 
Road AR
Price: Free
Rating: 4 stars
Our previous winner is still a useful app, not least because it is free and doesn't have adverts, either. The interface is easy to use and looks good, while the files are all coded with a time and location. But rather than just use GPS coordinates, Road AR uses Google Maps to show the road you were driving on while the video was recording. 
There's even a road-sign recognition function, although this was a little hit and miss. It loses out here because the video quality is beaten by its rivals' and it uses a lot of battery power to run.
Sygic Car Navigation
Price: £26.49 (12 months)
Rating: 3.5 stars
We have included this Sygic app in tests for navigation, speed camera location and now for dash cams, because the same program will do all three – and more – for the price of its £26.49 annual subscription. We found the other functions were not good enough to challenge the best dedicated apps, especially considering the not-insignificant cost.  
But the dash cam is actually pretty competitive, offering up to 1080p footage, a five to 15-minute loop of recording and the ability to take phone calls without interruption. But you can get similar functions elsewhere for much less outlay. 
CarCamera DVR
Price: Free/£2.49
Rating: 3 stars
There's nothing much wrong with the basic filming job done by this app. It is simple to set up, will record at up to 1080p and 60 frames per second on loops, which can be anything from five to 30 minutes in length. The footage is also stamped with GPS coordinates and the time. 
But the app constantly interrupts on your Bluetooth if the car is connected to the phone, saying there is a call, which made it infuriating to use. There are adverts displayed on the screen, too, but paying £2.49 removes them and allows unlimited video exports and recording. 
Smart Dash Cam Pro
Price: Free/£8.99 per year
Rating: 2.5 stars
This app looks a little dated and amateurish compared with some of its rivals here. Using the phone's sensors, it has the most comprehensive detection of possible incidents to start recording. It has GPS location data burned into the footage, too.
There are other downsides besides the scrappy-looking menus and on-screen formatting: the maximum video quality is 720K resolution at 60fps, it costs £8.99 per year to get rid of the adverts, and the app sometimes spent long periods calibrating the sensors and potentially missing out on incidents while driving.