Best tyre pressure gauges 2022
Make the most of your tyres with the best digital pressure gauges
With motoring costs rocketing at the moment, it's vital for most of us to try and save money where we can. One easy way is to ensure your tyres are always correctly inflated. At the right pressure they'll last longer and you'll get better economy while reducing emissions. And as a bonus, your car's handling, braking and cornering will be maximised. 
Although there are pressure gauges on most garage forecourts, they are often knocked about and inaccurate. It's better to use your own, well looked-after gauge, making sure your pressures are as recommended either in the vehicle handbook, Haynes manual or a sticker on the car itself, typically on the door pillar or inside the fuel-filler cap.
How we tested them
All the gauges were tested at 20, 25 and 30psi on both alloy and steel wheels, and we noted the differences across the three points. We liked gauges that stayed live for a while, so we didn't have to wait for a restart as we worked our way around the vehicle. 
We expected the display to be clear, preferably backlit with a nose light on the gauge to help locate the valve when it's dark. All the gauges could measure in psi with the other options being bar, kpa and kg/cm2. The more the better, especially if your tyres' pressures have metric scales. 
Instructions were reviewed for important information and safety requirements, particularly to check pressures on cold tyres and, where depth gauges are included, the legal tread requirements. A case is always useful, plus we took into account online prices. 
Verdict
It's hard to resist Ring's RTG4, which was accurate while still being the least expensive we tried. Also good value was the Draper 01071, while the Sealey TSTPG12 balanced price and accuracy with an on-board tread depth gauge, and was the top combined unit. 
Ring RTG4 Digital Keyring Gauge
Draper Digital Tyre Pressure Reader 01071
Sealey Digital Tyre Pressure Gauge TSTPG12
Reviews
Ring RTG4 Digital Keyring Tyre Gauge
Less than £7 for a gauge that's very accurate (it was just 0.5psi adrift at the 25psi mark) and that fits in the palm of your hand is certainly a good deal. We wouldn't have a precision device crashing round on a chain, though, and suggest keeping it in the glovebox would be better. 
It had a nose light and the clear, blue-backlit display usefully kept the reading live for around 10 seconds and the device itself for 70, so there was no problem moving from tyre to tyre. It didn't warn about cold tyres, but other than that, it's hard to fault.
Draper Digital Tyre Pressure Reader 01071
This Draper was another device that led on price, although its perfectly accurate score can't be ignored. It boasted the usual four scales, but had no backlight or nose light, which was a shame, although the low price compensates for this. 
We liked the design, which was comfortable in the hand and enabled the right amount of pressure to be placed on the head, allowing it to fit easily onto the valves. We also liked the beep that confirmed a reading had been taken and the device stayed live for around 30 seconds. 
Partnership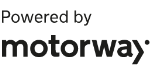 Need to sell your car?
Find your best offer from over 5,000+ dealers. It's that easy.
Sealey Digital Tyre Pressure Gauge TSTPG12
The boxy Sealey won't win any design awards – and it was really far too bulky to be placed on a keychain – but it cut the mustard in most other respects. We liked the nose light that accompanied the huge, backlit display where it was easy to toggle through the four scales for pressures and tread depth. 
The latter was also digital and had neat coloured blocks moving to green at 3.3mm and red at 2mm. It was totally accurate and the display stayed live for 30 seconds, although there was no mention of cold tyres or the legal tread requirements. 
Ring RTG6 Digital Tyre Gauge
Clearly related to our RTG4 winner (opposite), this model was larger, with a bigger display and a depth gauge in the base. We liked its design – which fitted easily in the hand – and the large, blue, backlit display. The nose light was operated by a button, giving a choice to use or leave off and increase battery life.  
It was just 0.5psi off overall, with the reading staying live for 10 seconds and the display for another 55 seconds. The instructions mentioned cold tyres and covered legal tread depth and requirements across the tyre. 
Halfords Digital Programmable Tyre Pressure Gauge 2015
A great gauge with lots to commend it, not least the auto-on function, which fired up as it was connected to the valve. We found it fitted all valves easily and the beep announced a reading, which stayed live for 10 seconds. 
The blue-backlit display was suitably large and gave access to the menu for programming front and rear pressures, which then appeared alongside the actual level. The nose light had a separate button that had to be held, which wasn't ideal. We liked the cool tyres reference and the bleed valve, but not the price. 
Sealey TST001 Digital Tyre Pressure Gauge with Swivel Head & Quick Release
Sealey's design appealed because it mimicked older-style analogue gauges and was covered in a thick tyre-like rubber protective cover. It didn't have a nose light, but did feature a built-in bleed valve and a clear blue switchable backlit display. 
The pressures were shown in tenths and were 0.8psi off across the three readings. Unlike most gauges, which use watch-type batteries, this has two AAs, which is possibly why the display was able to stay live for nearly 10 minutes. While the device itself was quite short, valve access was easy thanks to the swivelling nozzle.
Laser Tyre Pressure and Depth Gauge 4886
Laser's pistol-type offering was comfortable to use and the third device on test to also feature a depth gauge, although this time it was a simple, slide-out affair that was at times a bit tricky to read. The instructions covered the tread depth and width, but not cool tyres.  
The display was backlit and clear, albeit a bit small, and the readings were 0.5psi low at both the 25 and 30psi markers. The display stayed live for a long time – Laser says it should be 85 seconds, but for us it remained on for nearly five minutes. At this relatively high price, we'd have liked a nose light in the specification. 
Halfords LED Digital Tyre Pressure Gauge
The Halfords LED has been around for a while, but it lacks little when compared with the competition, although it only had three scales. Accuracy was just 1psi out over the three readings and it automatically switched on the smallish backlit display when placed on a valve. 
There was a nose light, but this worked via a button. We really liked the solid, brushed aluminium finish and the protective rubber end, although the scale selection slider seemed a bit small and vulnerable. This gauge would climb the ratings if it had a more competitive price.
Now click here to see the best car tyres to buy now...