Best car glass cleaners 2022
If you want streak-free visibility, the result is crystal clear
Cleaning glass is the final touch in valeting a car because it should remove any marks or overspray deposited on your windows from the other products used. 
Sprayed on a cloth and applied to a screen, this will ensure the glass cleaner doesn't spoil just-waxed paintwork or newly protected trim. We'd recommend using
a second, dry microfibre cloth to buff the glass dry – look out for specialist glass-cleaning microfibre weaves to make the job as easy as possible. 
To find the best cleaner, we lightly sprayed oil onto a side window to mimic the greasy layer that builds up on interior glass. We used minimal wiping, multiple tests and tackled a dirty rear window to find a winner, plus we took price into account.
4Detailer Crystal Glass
If you wince at paying big money for car care products, then our winner here should bring a smile to your face. Polish maker 4Detailer undercuts many rivals in the test while delivering twice the amount of cleaner. It's great value, and the five-litre bottle is even better, at around £24. 
The win isn't down to price alone, although it helps in a notoriously close test. 4Detailer also performed well, topping the side window test with a run of results that left no trace of the oil after minimal wiping. The formula is designed to evaporate quickly, and we could see that it dried faster than many others. It had to give best to German rival Sonax on the grimy rear window, but not by much. 
Factor in the side glass results to that impressive price and you have a debut win for 4Detailer from the Morethanpolish range.
Dodo Juice Clearly Menthol
As we saw in the trim test with Total Wipe Out (p66), the Essex-based producer has simplified its range by doing away with the concentrate option and now only has this ready-mixed version of Clearly Menthol. 
Dodo Juice says the 'professional' formula is packed with alcohol to lift grime and leave a residue-free finish, and it certainly delivered on the oil and rear window. Price doesn't help where tests are so close, but it performed well enough to maintain its run of top-four finishes.
Buy now from The Ultimate Finish
Armor All Glass Cleaner
A slight advantage on the grimy rear window wasn't enough for former winner Armor All to repeat its 2020 victory. It couldn't match 4Detailer's super-low price, but it was among the most cost- effective on test, which helped it to the runner-up spot.  
On the oily side window it was a touch behind our other top-four finishers here, but it clawed back some of the disadvantage on the rear screen. That price put it ahead of Sonax and Dodo Juice.
Sonax Xtreme Glass Clear
The packaging looks familiar, but we suspect Xtreme Glass Clear had a similar makeover to the rest of Sonax's range. In previous tests it hasn't troubled the scorers much, with mid-table results at best. 
Partnership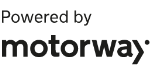 Need to sell your car?
Find your best offer from over 5,000+ dealers. It's that easy.
That's all changed here, where it had the better of the other three here on the grimy rear screen. It also took a win in the second round of tests on the oiled glass. Price does it no favours in this company, but it certainly works well and reinforces Sonax's improved performance.
Now that your glass is clean, read our list of the best trim cleaners...