Best cordless impact wrench 2021
Check out our impact wrench review to find out which turning tool has the muscle to outgun rivals
Sometimes car DIY demands more than a socket set and muscle power – it needs an impact wrench that can pound and turn a fastener at the same time. 
With the advent of powerful motors and improved battery technology, a modern cordless wrench means you don't need an expensive compressor, complete with clumsy air lines snaking everywhere, to power pneumatic tools. 
Batteries are expensive, so buying a tool with a spare or one with a higher Amp rating will save cash in the long run. So which is the labour saver and which is hard work? We put eight to the test.
How we tested them
Torque is important here, but it has to be balanced against size and weight so that the tool is comfortable to use. We timed the driving and removal of eight large hex-head screws into a block of wood – a test of power and stamina. 
We removed and replaced eight wheel bolts, tightened to 90Nm, and then a rear-wheel hub nut, done up to 175Nm. We marked for accessories, storage, instructions, number and size of batteries, torque settings and extras such as LEDs and battery indicators. Finally, we considered prices from online sources.
Verdict
The Draper and Clarke were extremely well priced and specified, with great performance and a virtually identical points score. They just – but only just – beat our previous winner, the HiKOKI, into third place.
Draper D20 20V Brushless 1/2-inch Mid-Torque Impact Wrench 99251
Clarke CIR18LI 1/2-inch Drive 18V 450Nm Brushless Impact Wrench 
HiKOKI WR 18DBDL2JX 18V Brushless Impact Wrench
Reviews
Draper D20 20V Brushless 1/2-inch Mid-Torque Impact Wrench 99251
An impressive debut from the D20, which gave us most of what we wanted. At a claimed 400Nm torque, it wanted for nothing in our tests, and there would be little to defeat it on most cars. With two 4Ah batteries, it would run plenty long enough for most tasks, and the 2.4A fast charger would be reviving one while the other was used. We liked the five torque settings – the joint highest number – and the clear LEDs showing the selection. It was suitably short and easy to use, and our only gripe was its weight, a touch heavy at 2.2kg.
Clarke CIR18LI 1/2-inch Drive 18V 450Nm Brushless Impact Wrench
The Clarke was the most powerful wrench we've tried, with a claimed 450Nm on tap, and this showed, because it waltzed happily through the various trials. It was nicely designed, short enough to get to most fasteners, and light at 1.8kg. As with the Draper, it had two 4Ah batteries and a charger in the tough plastic case. We liked the smooth, brushless motor and torque settings – albeit just three of the latter. Our only niggles were no marks on the torque-setting LEDs or battery charge-state indicators.
HiKOKI WR 18DBDL2JX 18V Brushless Impact Wrench
The HiKOKI remains a fantastic machine, light and wieldy with plenty of performance to breeze through all our tests. The upmarket plastic case held the wrench plus twin 6Ah batteries – the most we've tried and enough for virtually any job you can name – and an impressive, fan-cooled charger. Well protected against dust and moisture to IP56 standard, it had a useful four torque settings and comprehensive instructions. But although light (even with the big battery) and short, it couldn't match the performance of new rivals costing less.
Partnership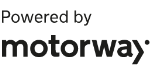 Need to sell your car?
Find your best offer from over 5,000+ dealers. It's that easy.
Ryobi R18IW7-0 18V ONE+ Cordless Brushless Impact Wrench
What a lovely machine – light, short and with a brushless motor that was creamy smooth, barely breaking sweat while cruising through all our tests. It had three torque settings, plus 120Nm auto stop specifically for wheel bolts, and battery-state
LEDs on the power pack itself. The lack of a case disappointed, but it tripped up mainly on the bare unit price, which meant adding separate batteries and charger (rather than the cheaper package deals offered by rivals). For anyone who already has the ONE+ power system, this should be on the list.
Sealey 20V 1/2-inch Sq Drive Brushless Impact Wrench Kit CP20VIWXKIT
Price: £224.95 
Battery/voltage: 1 x 4Ah, 1 x 2Ah/20V
Rating: 4 stars
Contact: www.sealey.co.uk
It was hard to dislike this 20V Sealey, a machine that gave the HiKOKI a run for its money in a previous test. Its spec was similar in terms of its light weight and length, and its quoted torque figure allied to a smooth, revvy brushless motor made using it a pleasure. We liked its three torque modes and battery-state indicators. However, we would have preferred a plastic case over a canvas bag, and although a total of 6Ah would be enough for most users, the opposition offered more. A price increase of around £40 didn't help its cause, either.
Panasonic EY75A8LJ2G 18V Brushless Impact Wrench Kit
Another great wrench, with its brushless motor producing very good performance regardless of the tasks presented. Lovely and light at 1.8kg and, at 145mm, the shortest we tried, it could be used for a long time before causing aches and pains. The stylish and tough case contained two 5Ah batteries, virtually eliminating the risk of running out of power. As with some others, it dropped both points and positions because the opposition had produced similarly high-performing devices at a better price point, despite a £30 reduction here.
Ryobi One+ 18V Cordless Three-Speed Impact Wrench R181W30
Unlike its brand-new sibling this model wasn't brushless, although it was commendably smooth. However, it was around half a kilo heavier – an important aspect when doing a lot of work. We used a 4Ah battery, which pushed the 18V device through all our tests and still showed a full four LEDs when we had finished. We liked the tri-beam LEDs around the nose (which stayed lit for 10 seconds after use) and the three torque settings, accessed from the top of the wrench. Again, it was supplied only as a bare unit, and lacked a case or bag. 
Vonhaus 20V D-Series Impact Wrench 300007
Price: £104.99 
Battery/voltage: 1 x 3Ah/20V
Rating: 3 stars
Contact: www.vonhaus.com
The second of our non-brushless wrenches –and you could hear the difference, because it was a fair bit noisier. But despite claiming 'only' 240Nm it performed impressively well, not least on the hub nut, which has proven difficult for some past wrenches. It came Velcro-strapped in a stiff textile bag, along with charger and one 3Ah battery.
At 2.2kg, it wasn't light, and it was the longest here at 220mm, making it a bit clumsy in tight spaces. Not the best, but surprisingly effective and, at the price, ideal for the occasional user.