Best waterless car wash 2021
Which spray is the best double act, cleaning and protecting your car? We rate the best waterless cleaners
With so many solutions now available to help drivers wash their cars without touching them, removing all risk of marring the paint, it may seem waterless cleaners have no place on the workshop shelf. Yet for those of us who can't get mains water to where we wash, they are often the only way to get a car clean without using professional help. They are also great for cleaning inside a garage when the British weather prevents a more conventional wash outside.
Plus they provide a one-stop clean-and-protect option for those who don't have the time to do a full wash, rinse and dry, and apply a wax or sealant.
So while they may not be part of a professional valeter's kit they are popular, as can be seen from the wide choice available. 
Although they have their roots in the UK's hosepipe bans of a few years ago, these simple spray, wipe, buff solutions have thrived long after the threat of a water shortage receded. It is those we concentrate on, with a couple of detailers that double up by removing light grime thrown in.
How we tested them
We picked up a bunch of top sellers to find the one to get your car clean, and focused on their two main functions: removing grime and providing protection. We looked for a fine mist to cover a wide area without wasteful spotting, before inspecting the finish after limited wiping. We then checked beading over a couple of weeks, and the final factor was price.
Reviews
Meguiar's Ultimate Waterless Wash & Wax
It may have a new name since we last tested it, but this is the Wash & Wax Anywhere that has topped our tests for some years. It was pushed hard by the new Shelby option in our Issue 1,639 mini test and it was close again here, but Meguiar's hangs on to its crown for a fourth time. It goes on in a fine, wide spray with no spots, then, as we prefer, uses one cloth to remove grime, and another to buff. It topped the cleaning tests with its rival, plus was one of the best for beading.
Shelby Platinum Waterless Wash & Wax
WE found more spotting more than before, but this is still one of the best, matching our winner in the cleaning test and having a slight edge in beading. But we did find the instructions confusing, with the website recommending two cloths, and the bottle saying you only needed one. The less preferable single option is reinforced by the kit's smallish microfibre cloth. 
Farécla G3 Rapid Detailer
Price: £8.99 
Size: 500ml
Contact: www.g3pro.com  
Rating: 4.5 stars
It's rare to see a detailer in this test, with most makers now having a dedicated waterless wash. Farécla's detailer is a 'mild cleanser' for use between washes to remove dust, fingerprints and the like. The trigger is good, delivering a spot-free spray, and Rapid Detailer was near the top for cleaning. And as we have seen in other tests, it is one of the best at shifting water over time.
Partnership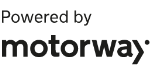 Need to sell your car?
Find your best offer from over 5,000+ dealers. It's that easy.
Auto Curators Rapid Cleanse
Rapid Cleanse from detailing specialist Auto Curators gets closest to dislodging Meguiar's waterless cleaning crown, helped by a £5 price cut since we tested it in 2017. And as in that first test, beading is not its strongest suit. It matched our winner at first but was working more slowly after a few days. That takes little away from a strong performance elsewhere. While it can't match Meguiar's fine mist, it covers well, and also left a clean section. Top performance at an attractive price.
Triplewax Waterless Wash
It's hard to look past that price, which makes this one of the least expensive cleaners here by some margin. But Triplewax has been in our top four previously, and not on price alone. The spray is good and our preferred two-cloth method is used to clean and buff. Cleaning was a touch behind the top contenders here, but it fared better in the beading tests. Look no further for an effective low-cost option.
McLaren Waterless Wash & Wax
There's a pleasant bubblegum scent to McLaren's version of a waterless cleaner, which is, unusually, sprayed on, and wiped off with a sponge. It is then left to haze and buffed with a microfibre cloth. In practice, the sponge left more to buff off and the cleaner worked much better using a conventional microfibre to release the grime, and got close to our champion.
The McLaren was tougher to buff to a shine than the Meguiar's, requiring more sweeps to clear the moisture. Using too much cleaner was also a problem because the spray is relatively narrow and goes on thickly compared to the Meguiar's. As a result, you need to move the spray quite quickly to cover a panel without using too much cleaner.
The results were close, though; using a cloth for the whole process, it was nearly as good as its rival. At this price, 30 per cent off its usual £14, the pair were also well matched on cost.
Polished Pigs Quick Detailer
Impressive debut from Polished Pigs, which is the brainchild of two detailing enthusiasts. It's primarily a detailer designed to give a show finish, and cleaned well, leaving just the faintest of smears. You can get a fine spray by playing with the adjustable trigger, and the smell is pleasantly sweet. It also fared well in the beading tests, proving one of the fastest and maintaining the finish after a few days. Keen price (discounted to £5.50 at the time of writing) secures a podium.
TurtleWax Wash & Wax
New waterless wash from US giant Turtle Wax promises "hybrid polymers technology" for "new ways to shine". And it works pretty well, too. The trigger delivered a fine spray, but there was a thick section which could mean you end up using too much. It was among the chasing pack behind our top two when it came to cleaning, leaving just film in our limited-wiping test. It doesn't mention using two cloths in its '1-Step formula', but one quickly becomes damp. A big pack makes it one of the most cost-effective on test.
Diamondbrite Waterless Wash & Wax
We've been impressed with Diamondbrite's waterless cleaner before, and it retains its four-star rating here. It starred in the beading test, narrowly beating our winner by rapidly clearing its section while others had barely started. It adopts the preferred two-cloth method, using one to lift grime and another to buff, and scored well in the cleaning tests. The spray was a touch thick, but overall performance was good enough to overcome that high price.
Bear Car Care Brillance Hybrid Quick Detailer
In such the same way as fellow test debutant Polished Pigs, Bear Car Care is a brand started by two enthusiasts. And, once again, you need to fiddle with the very similar trigger nozzle to get a fine spray – irritating because you have to find the sweet spot again after it is closed. But it's worth the effort because Brilliance cleans well, if a touch behind out top two, plus that hybrid formula left a water repellent finish that was still working well after a couple of wet days' driving.
Simoniz Waterless Wash & Wax
Cracking price makes this Simoniz cleaner a good choice for those on a tight budget. And the 'wash' element works well, using the clean and dirty cloths method to make buffing to a shine easy. The spray is a bit thick, but it lifts away grime easily, leaving a clean section with just the faintest of films, removed simply with more wiping. The 'wax' element was not quite so strong with beading relatively slow, both immediately after and following a couple of days.
Armor All Express
We've long been fans of Armor All's waterless wash wipes, which returned last year in close to their original format. It's always hard to compare a wipe with a spray, and these are certainly convenient, particularly for small areas. Over the whole car you'd probably use up half the pack, pushing up costs, and for best results, you really need to buff with a microfiber cloth after lifting the grime. Handy, but pricey if cleaning an entire car, and you still need to go over the panels again.
Also Tested
Power Maxed Quick Detailer
Price: Around £13Size: 1,000mlRating: 3 stars
Michelin Waterless Wash & Wax
Price: Around £7Size: 1,000mlRating: 3 stars
Autobrite Direct Hell Shine Voodoo
Price: Around £13Size: 500mlRating: 3 stars
Buy now from Auto Brite Direct
Farécla G3 Multicleaner
Price: Around £8Size: 500mlRating: 2 stars