Best multitools 2023
We name the ultimate motoring multitasker
Unless you're a full-time mechanic, you're unlikely to carry around a big tool kit with you in the car. Which makes it frustrating when a fault develops that could be solved easily with access to a pair of pliers, screwdriver, cutters or a sharp blade. 
Keep a good multitool in your car's glovebox, though, and it could get you back on the road after a breakdown or a minor accident. It needn't just be for emergencies, either – put it in your pocket while working on your car and you might save yourself a few trips to the toolbox.
But if you want one, it is tricky to work out the difference between the tools, especially when you're buying online and can't feel the quality or try them out. At least to look at, some of the products that cost £10 appear to be similar to the £100 rivals. We've gathered six of the best to see which will get you out of a fix.
How we tested them
We were looking for a multitool with the most suitable features for a motorist, so we came up with a series of tasks that might help fix a broken-down car. These were cutting a cable tie, stripping a wire, and tightening three sizes of screw. We then tried trimming two sizes of hose using the most appropriate blade or saw, and tightening a 13mm wiper arm retaining nut. 
A knife which locked into place was considered a desirable safety feature, and having spring-loaded pliers added points too, because it allows them to be used one-handed. Finally, the tool's price was taken into account. 
Verdict
It's another win for the Nextool Flagship, which waltzed through our tests and looks great value. Only a disappointing cross-head screwdriver lets it down. If that feature is something you intend to use a lot, then the changeable screwdriver bits and centre drive on the Gerber runner-up make it a brilliant tool you could use every day – at a price.
Similarly, the Nextool Vanguard's unique adjustable spanner means it excelled in many of our tests and is great value, but it lost some points for a non-locking blade and poor wire strippers.
Nextool Flagship Pro Dark
Gerber Center-Drive Multi Tool
Nextool Vanguard 
Reviews
Nextool Flagship Pro Dark
Price: around £50 
Tools: 16  
Locking: Yes
Rating: 5 stars
Contact: heinnie.com
This Nextool secured the Best Buy prize in our last test. Since then it has changed colour, been given a nylon storage pouch and gone up in price by £8. 
We still think it is an unbeatable package for motorists, with a high-quality feel and useful features. There's a hardened point for breaking glass in an emergency and spring-loaded pliers incorporating wire cutters. For bigger cutting jobs there is an 8.1cm-long blade – one of the biggest in the test. The razor-sharp saw is the same length and made light work of our bigger hose.  
The most unusual feature is a substantial pair of spring-assisted scissors, which made trimming the cable tie easy. Only a poor screwdriver lets it down.
Partnership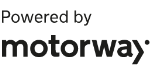 Need to sell your car?
Find your best offer from over 5,000+ dealers. It's that easy.
Gerber Center-Drive Multi Tool
The Center-Drive has long been a high scorer in our tests, simply because it is useful enough to be used every day and is not just for emergencies. 
Its stand-out feature is an arm with a magnetic bit holder that swings out and locks into a central position, making it almost as comfortable to use as a conventional screwdriver. 
The slide-out pliers take some getting used to and the operation can get a little stiff, but the mechanisms ensure the huge 9cm-long knife is kept safe, while also being able to be extended, locked and unlocked with one hand.
Nextool Vanguard
Price: around £32  
Tools: 6  
Locking: No
Rating: 4 stars
Contact: heinnie.com
The Vanguard's most obvious feature is an adjustable spanner, which made light work of our wiper arm nut and is far less likely to cause damage to a fastening than the pliers used by rivals.
Unlike other multitools in this price range, it also has two full-size screwdriver bits, which fix magnetically to the body in three places, giving you options when trying to access tricky screws. 
The spring-loaded needlenose pliers are fine, but the wire cutters are less effective than those on the winning Nextool Flagship and make wire-stripping tricky. The two tools share the same blades, but the Vanguard's knife doesn't lock in place.
Stanley Fatmax T16
Price: around £16  
Tools: 16  
Locking: Yes
Rating: 3.5 stars
Contact: toolstation.com
Despite its pocket-money price, we were impressed with the Stanley Fatmax. It's small enough to fit in the palm of your hand and while the quality obviously isn't on par with the more expensive tools here, it did a decent job in many of our tests.
Proper, well sized cross-head and flat drivers easily conquered our test screws, the chunky pliers were effective, and we liked the sturdy file. 
However, the Fatmax was let down by having just a tiny 4.5cm-long blade, which made cutting our larger hose tricky. The small scissors were more suited to manicures than mechanics too, and pulling the tools out was hard work.
Sealey Premier 15-Function Multi-Tool
Price: around £30 
Tools: 15  
Locking: No
Rating: 2.5 stars
Contact: sealey.co.uk
The chrome Sealey Premier looks and feels slightly old-fashioned compared with the satin-finished rivals here. But once you've wrestled the tools out, it does reveal some useful features. 
The screwdrivers are large enough to tackle bigger fastenings, the large saw is sharp, and the wire cutters can also be used to strip insulation, as long as it's done carefully. The pliers are solid, too.
However, the biggest failing is the small blade which, at just 4cm long, is the smallest in this test. It also doesn't lock into position, although it is stiff enough to ensure this is rarely going to be an issue. 
Leatherman Free
It might be the most expensive tool here, but the Leatherman oozes quality and feels as if it will last a lifetime. Indeed, it comes with a 25-year warranty. 
Remove the multitool from its neat pouch, and the most commonly used blade and scissor tools can be deployed one-handed before locking securely in place. The two-sided file, sharp wire cutters and rugged screwdrivers added to the Free's points tally too.  
But in our tests the Leatherman was let down by the pliers, which aren't sprung, making them difficult to use one-handed. We also winced at the Free's price.
Now read our list of the best pressure washers to buy...