Best snow foams 2022
The best way to shift dirt without risking scratches
This test started out as an evaluation of shampoos that you use in a pressure washer, but the market has changed and just about every product we were sent for this assessment was a snow foam.
The key difference is that most snow foams need to be delivered through a lance (opposite), which creates the blanket effect. The idea is the layer of snow settles on the paint and loosens the dirt so it's ready to be shifted by the pressure washer. 
Our test saw just how much grime each foam shifted. We poured 100ml of the recommended mix on to a dirty panel, then power-washed off and ranked progress. We did the same via a snow foam lance, then finally counted the cost of filling a one-litre lance reservoir with the recommended mix.
Sonax Profiline Actifoam Energy
Apart from temporarily transform the look of your car, then this great Sonax product will prove you wrong. The effect it had on our dirty panels was most noticeable in the pour test, where the solution is stronger because it's not diluted through the lance. The section it was applied to had much less dirt on it than adjacent untreated sections. 
So it was among the best in the pour test, but where it starred was through the lance, leaving the cleanest section by a clear margin. It can be diluted 1:10 or 1:20, and we used the former, which gives it a wash price of £1.46 and a useful advantage over many rivals. It's also a good option if you lack a lance or pressure washer, because it can be applied through a foam sprayer or mitt.
Angelwax Fastfoam
Our new test didn't faze Fastfoam, which finished near the top again. It was strongest in the pour test, where it shifted dirt better than all but one of its rivals. It struggled a bit more through the lance, but it still made good progress after being left for 10 minutes. 
Its overall scores were a step behind our winner's but, in a sector where a single use can cost several pounds, Fastfoam does the job for just 50 pence. Good performance at a price like that can't be ignored.
Buy now from The Ultimate Finish
Turtle Wax Snow Foam
A two-pound price drop at Halfords since our test helps this snow foam from Turtle Wax, but it can't overcome the fact the formula is used neat. Most rivals are diluted in the bottle before getting further weakened through the lance. 
The result is that a litre still costs around £3, and you'll likely get only get five washes per pack. That's a shame, because the foam works well and was only beaten in the tests by our champion. There's also a pleasant cherry aroma.
Halfords Pressure Washer Shampoo
Another survivor from our old tests, but it fared better than ever in our revamped procedure. The price suggests it's here on cost alone, but any saving is negated because the solution is used neat. 
Partnership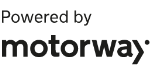 Need to sell your car?
Find your best offer from over 5,000+ dealers. It's that easy.
It was no surprise to see the foam blanket was pretty thin and it didn't hang around long, but it did work well. It matched our winner in the pour test and backed that up with a decent result through the lance. Handily, it can also be used to clean driveways.
Now read our list of the best snow foam lances...