Best car insurance comparison sites 2023
We compare eight websites to see which is the best for ease of use and low prices
Whether you own a petrol, diesel, hybrid, or electric vehicle and no matter if it's a supercar or an SUV, you need car insurance. So it's important that you've got the right cover at the right price. 
For a long time, online comparison sites have provided a range of quotes. Over the years, they have become more sophisticated, enabling you to tailor a policy to your needs and taking the stress out of getting insurance. And because it's so competitive, many sites offer rewards if you take a policy with one of their insurers. 
But which is the best? We've compared eight to decide which you should use to find the right cover. 
How we tested them
We ran an insurance quote for a 40-year-old father of two from Oxford, driving the UK's biggest-selling car last year, the Nissan Qashqai, keeping all of the factors the same throughout the quote process. 
We rated sites for their ease of use, wanting forms to be simple to fill in, looking for advice to be given on any jargon, and for it not to take all afternoon. Once completed, we compared prices – both the lowest and the total number of reasonably priced quotes. 
Verdict
Our winner this year is a new entrant. Money Saving Expert uses the great pricing from MoneySuperMarket and combines it with incredibly useful tips and analysis of your quote to help you get the lowest price. 
Money Saving Expert
Compare The Market
MoneySuperMarket
Reviews
Money Saving Expert
The site backed by Martin Lewis – the UK's go-to money-saving expert – has long offered advice on how to reduce your insurance premium. Now it's also got a built-in comparison tool with handy tips as you build your quote. 
For example, when typing your job title, it'll offer legal alternatives that will save you money and tell you how much. It's the best innovation in this market for years. MoneySuperMarket powers the quote engine, so its prices were the lowest here. Plus you benefit from price matching if you find cheaper elsewhere.
Compare the Market
Our long-standing winner Compare The Market is still ahead of most rivals. It's easy to use and gives useful hints and tips on what each field means. A lot of the data auto-completes to speed up the process, too.
The number of results returned was the highest on test, and the majority of them were competitively priced. Its lowest was just a fraction more expensive than the best price we found. And don't forget the rewards – take out a policy and you'll get two-for-one movies or meals. 
MoneySuperMarket 
We've mentioned MoneySuperMarket already because it's the site that does the heavy lifting, searching for quotes for our test winner. 
The interface on its own site is clean cut, with a tick system to show you when you've completed sections. The results page is one of the best around, with the ability to find out more about each quote and amend extras. And as with our winner, it offers a price match promise: it'll match any quote you can find cheaper elsewhere and give you a voucher for your trouble. 
Confused
Partnership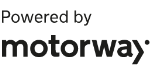 Need to sell your car?
Find your best offer from over 5,000+ dealers. It's that easy.
Confused is another one of the biggest names in the market and it's very similar to the highest-rated sites in this test for usability. There's an easy-to-fill-in form on the website, plus helpful tips as you make your way through it. 
That all means that it's super-quick for anyone to pull a quote together. But what is a little disappointing is that the results it returned for us were some of the most expensive in this test – and that explains why it falls behind its rivals. On the other hand, if you do go on to take out a policy, you can choose from a range of rewards, including £20 to spend at Halfords.  
Go.Compare
Go.Compare is one of the big names in the market, thanks to its loud and proud advertising campaigns. It's on a par with Confused or Compare The Market for usability, with an easy process. 
A nice touch is that it shows you which questions will impact your premium, although unlike our winner, it doesn't give any advice on what may help to cut the cost. You can also input your existing renewal price so insurers can match or better it. 
The lowest policy was a little higher than the best, but there was a range of options at competitive prices. The sweetener here is that you'll get a £250 excess if you take out a policy.
uSwitch
uSwitch is a great resource for changing your contract across a whole wealth of products. Its car insurance tool is powered by Confused, and the process is simple, with a very basic design. 
Because of the partnership with Confused, your final quotes will be similar, if not identical, to the results from that site. That wasn't great for us because they were some of the more expensive. 
Previously, we couldn't find anything like the rewards other providers offer on uSwitch, but now you can take advantage of the Confused rewards even if you use uSwitch. We're not sure why you wouldn't just use Confused to start with, though. 
Quotezone
Quotezone has revamped its policy-building process with a new design that replaces the old basic form. It makes the whole journey much smoother, but still includes the handy tips on the questions that impact your premium. 
The results page is really clear and neatly laid out, and Quotezone returned a large number of quotes from a variety of providers. Unfortunately, the lowest price was considerably higher than the best performers. It's a shame, too, that one of our favourite parts of the old Quotezone site – the ability to compare four policies at once – seems to have been removed as part of the redesign. 
Asda
The final spot in our 2023 rankings goes to a new entrant. We've previously tested Asda sites for the supply of online tyres and now it offers car insurance, too. 
The process is the most basic of all the sites in this test, because there are fewer visuals, which makes it more of a form-filling exercise than a user-friendly click through. But what surprised us most, especially given the fact that the Asda brand is normally associated with budget products and services, was that the results were the most expensive in this test. 
Let's hope the company makes some improvements before the next time we test insurance comparison sites. 
Want to make the biggest savings? Check out the cheapest cars to insure in the UK...