New Silver Cross Balance i-Size child car seat review
The Silver Cross Balance i-Size is a multi-stage car seat, fitting children from 15 months right up to 12 years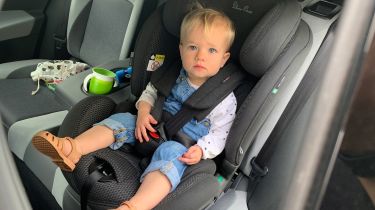 Verdict
The Silver Cross Balance i-Size is a talented, comfortable, high quality and ultimately very safe seat, designed to fit your little one as they grow. Priced at around £250, it's pretty good value, too
Choosing a car seat that fits your child as they grow isn't always as easy as it sounds. There are models that offer a solution from birth right up to 12 years, though to achieve this flexibility, they often prove compromised in certain areas.
The Silver Cross Balance i-Size isn't suitable for newborns, but by focusing on slightly older kids (from 15 months) it's able to better offer the support and protection required as your child grows. Made from "naturally antibacterial bamboo fabric" the Balance i-Size is both soft and supportive.
Installing the seat is fairly straightforward thanks to its extendable ISOFIX connections, meaning it slides straight into the anchor points on most modern cars. It has an additional top tether that extends over the rear of the car's seat and beneath the headrest, attaching to an anchor in the boot. This tether is easily extendable, but needs some strength to pull tight; both the ISOFIX connectors and the top tether turn green when installed correctly.
While older children can use the Balance i-Size in conjunction with the car's seatbelt, babies and younger kids need to use the five-point harness. This set-up elevates the Balance i-Size above cheaper three-point systems when it comes to safety, though the added complexity isn't without its challenges; with your child in the seat, it can take some practice to get the straps tight – the system is on one continuous loop, so you need to pull those around the leg to in turn feed those over the shoulders. Once you've got the knack, it's fairly straightforward. 
To ensure your child's safety, Silver Cross offers a smartphone app that talks you through the five-step installation process for each of its seats. It's incredibly easy to follow and removes any doubt you may have that the seat isn't installed safely.
In terms of comfort, the bamboo fabric offers decent support, as well as being fully washable – a key feature given these seats need to withstand everything a small child can throw at them. The shoulder, hip and crotch straps also come with removable covers.
The headrest moves up and down and the entire seat can be reclined in one of four positions. But one thing the Balance i-Size doesn't offer that some rivals do, is the ability to swivel towards the door to aid ingress and egress. While this is fine for older children who can climb in of their own accord, it's a bit more of an effort if you're lifting smaller kids into place.
Various parts and cushions can be removed as your child grows, and the straps can be tucked away out of sight when they reach the point they're no longer needed. The shape of the seat means it's easy to secure using your car's seatbelt, too.
Partnership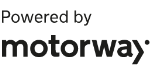 Need to sell your car?
Find your best offer from over 5,000+ dealers. It's that easy.
Furthermore, Silver Cross recently announced a recycling service – so you can sleep easy in the knowledge that when you're finished with the seat, the company will take it back free of charge, ensuring no part goes to landfill.
Click here for more information on the UK's child car seat laws....