Why now is the time to upgrade your van (sponsored)
A new Renault van could transform your business and the Renault Scrappage Scheme means now is a great time to take the plunge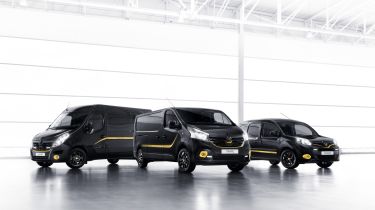 The pace of change in the automotive industry has been something to behold over recent years. Advancements in terms of efficiency, safety, connectivity, comfort, durability, performance and practicality have moved today's vehicles streets ahead of their predecessors of ten or even five years ago. 
Car buyers have never had it so good and exactly the same goes for business customers looking to buy a commercial vehicle. On any meaningful level, modern vans are far more hi-tech than their counterparts from the recent past – offering the businesses that operate them advantages across the board.
• How F1® tech keeps Renault vans in pole position
Fortunately, there's no reason for your business to miss out on benefits associated with running one of the latest light commercial vehicles from Renault. Trade in any vehicle registered before December 31 2010, that is compliant with the Euro 4 emissions standard or below, and you can access savings of between £3,000 and £7,000 on a brand new Euro 6-compliant Renault van. The vehicle just needs to have been registered in your name for 90 days before you trade it in.
Older vehicles traded in under the Renault Scrappage Scheme will be scrapped, so you'll be replacing a less advanced, less efficient engine with the latest Renault dCi powertrain and exhaust after treatment technology – doing your bit for the environment while also accessing all the other advantages associated with a brand new Renault van. 
Peace of mind 
Through its network of Renault Pro+ specialist dealers Renault can deliver the highest standards of service to its commercial vehicle customers. Whereas your old trade-in van will be out of its original manufacturer warranty, all new Renault vans come with up to 4 years of cover from the date of first registration.
Add- in the 3-year paintwork warranty, 12-year anti-corrosion warranty (6 years on the Renault Master panel van) and 4 years of Renault Assistance 24-hour emergency breakdown cover, and you're buying a great deal of peace of mind with that new Renault van. Renault's new 4x4 deal actually bolsters the 4-year warranty and roadside assistance with 4 years servicing and 4 years at 0% APR finance for a great value and completely trouble free package.1
Renault Pro+ specialist dealers can even offer advanced servicing and maintenance plans tailored around the needs of your business and at a price you can easily afford. They're designed to make the job of looking after your vehicle remarkably hassle-free and cost effective. 
Connectivity
If there's one area where Renault vans have leaped ahead over their predecessors of even a few years ago, it's connectivity. Your old van might have a mobile phone hands free kit or even built-in satellite navigation, but the latest optional R-Link and R&GO connectivity solutions are far advanced in terms of the benefits they can bring to your working day.  
R&GO is a simple downloadable app that turns your smartphone into a touchscreen for your dashboard and is standard on all Renault van models. There's also optional 3D updatable navigation from CoPilot and an eco driving score that will help you improve your fuel economy. These work with Android and iOS handsets but should only be used when the van is stationary.2
Partnership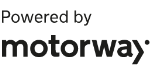 Need to sell your car?
Find your best offer from over 5,000+ dealers. It's that easy.
• What Renault Pro+ can do for your business
Above that, the optional R-Link tech is a comprehensive infotainment solution for your van. Through the integrated 7" touchscreen, it offers the option of specifying TomTom® navigation and subscribing to TomTom® live services. There's integrated DAB radio, an Eco Driving Coach, voice commands and various optional apps available from the R-Link store. 
Performance
Your 10-year-old van may have a direct-injection diesel engine or maybe even one with common-rail injection, but what's under the bonnet will be a long way behind the advanced dCi diesels fitted to Renault's current new van range. The exact sizes and specifications of these units vary across the line-up, but high-pressure common-rail fuel injection and variable-geometry turbocharging are common throughout.
This means performance; the torque that lets the van respond strongly to throttle inputs across the rev range and the power to move weighty payloads. But it also means efficiency. All Renault vans comply with Euro 6 regulations – engine standards that cut NOx emissions by half compared to Euro 5. Whichever new Renault van you choose, it should be far cleaner than your pre-2010 scrappage scheme trade-in.
Renault Scrappage Scheme offers
Renault's Scrappage Scheme offers you the chance to swap your old vehicle for a new Renault van and feel the associated wide-ranging benefits right across your business. The offer can be taken up in combination with Renault's current customer offers, including 0% APR hire purchase rates and four years' free servicing.
It sounds like a great opportunity to find out first hand how far modern vans have come.
Renault Scrappage Scheme total available savings
• Renault Kangoo - £3,000
• Renault Kangoo Z.E. 33 - £4,000
• Renault Trafic - £5,500
• Renault Master - £7,000
Now take our quick van ownership survey for your chance to will a £100 Halfords voucher...
1. More information of Renault warranties. https://www.renault.co.uk/owners/renault-assistance/warranties.html2. For compatible devices, please refer to https://www.renault.co.uk/services/multimedia/bluetooth-compatibility.html