Daniel Ricciardo interview: Renault F1 star hits Goodwood
Auto Express catches up with the multiple Grand Prix-winning Aussie at the Goodwood Festival of Speed
The Goodwood Festival of Speed is an extraordinarily busy and multi-faceted event, so it's not surprising to learn that things don't always run exactly to plan or on schedule.
Auto Express arrived at the festival on Sunday morning, in time for a scheduled one-on-one sit-down with Renault Formula 1 driver Daniel Ricciardo – a seven-time Grand Prix winner with Red Bull, and now determined to help the Renault works team to get to the front of the grid.
• Goodwood Festival of Speed 2019: news and pictures
But after three days of fine sunshine, rain had hit Goodwood on Sunday, resulting in scheduled motorbike runs up the hillclimb being postponed and the Formula 1 group Ricciardo was part of having its timeslot brought forward. 
That put paid to sitting down with Ricciardo for a relaxed chat in the genteel surroundings of the 'Driver's Club' enclosure. Instead, we had to follow him out into the madness of the event itself, getting a small taste of how hectic an F1 driver's life can be on occasions such as this.
Life as an F1 star
Coming down the stairs of the Driver's Club, Ricciardo immediately bounds over to a group of fans waiting by the entrance, signing autographs and taking selfies at a furious pace. But time is of the essence and the car is waiting in the assembly area; he has to be practically dragged away by accompanying team personnel to stay on schedule.
Flanked by Goodwood's besuited security staff, Ricciardo makes his way across the short stretch of public area separating the Driver's Club from the car assembly area. The crowd surges around him: cries of 'Daniel, Daniel' come from every direction, while phones, photographs and marker pens are constantly thrust in front of him.
It takes genuine physical effort to clear a path through the crowd and enter the assembly area, where the 2012 Lotus-Renault E20 (wearing current Renault colours) is waiting, being fettled and warmed up by a team of mechanics.
Even here, the autograph and selfie hunters have not abated entirely, with crew members from other cars, drivers and marshals all eager to shake Ricciardo's hand and get that moment of F1 excitement. But there's time for a few rapid-fire questions as he shelters under an umbrella from the steadily falling rain.
Coming off the back of the Austrian Grand Prix, where Ricciardo was quoted as feeling there was a "fundamental issue" with this season's Renault F1 car, preventing the team from even challenging the best of the midfield runners, is it time to write off this year's effort and concentrate on 2020?
"No, no, no," he counters immediately, "There's a lot of stuff to take care of this year still. I think Austria took a little bit of wind out of our sails, because we had quite good momentum through Monaco, Canada and France. Then we obviously didn't feel like we performed as well as we should have in Austria. I've been on the phone a little bit to the engineers this week and trying to figure it out. So Silverstone should be better. I think we've understood a little bit."
Where next for Ricciardo? 
The other major story doing the rounds in Austria was that Ricciardo was top of Ferrari's list should the seemingly frustrated and unhappy Sebastian Vettel decide to hang up his helmet, Rosberg-style, at the end of this season, a year ahead of his contract ending. Is Ricciardo flattered to be considered for the seat?
Partnership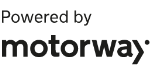 Need to sell your car?
Find your best offer from over 5,000+ dealers. It's that easy.
"To be honest, I've been seeing articles like for the last three or four years consecutively," he says. "So it's not new to me now. I have my contract, it's a hard contract until the end of 2020, it was a two-year deal. So if Seb did walk away this year, then that's his decision, but I wouldn't be involved in that."
No change for 2020, then. But the same can't be said for 2021, when F1 will usher in a new technical rulebook. Final decisions about that have still yet to be made, and the whole process is taking longer than many expected. But according to Ricciardo, the drivers are more united than they've ever been and determined to push through the changes they feel are needed to bring closer and more exciting racing back to F1.
• 'The French Grand Prix could mark the beginning of the end for Formula 1'
"This is probably the most us drivers have been together for a long time," he tells us. "We've kind of built the GPDA [Grand Prix Drivers' Association] back up over the last few years. Right now, it's a very tight-knit group and we're all very much in line with what we want to do for 2021. We definitely do have more of a say now. I know Lewis [Hamilton] was at a meeting with [Nico] Hulkenberg a couple of weeks ago, one of the strategy meetings, so we're working on trying to make it better for everyone."
And what does Ricciardo himself thinks needs to happen to improve the racing? "There's a few areas," he says, after pausing to think for a moment. "Essentially, we want to be able to follow harder and closer behind the car in front and race harder for longer. The problem is when we get close to another car. Even if we don't lose downforce, the tire temperature goes up and we lose grip. So there's a couple things that go hand-in-hand that we'd like to address."
Ricciardo is often seen as one of the 'pure' racers on the F1 grid, enjoying a fight even when he's not near the front and always willing to go for that daring, unexpected, last-on-the-brakes overtake. So does tackling other racing series, as Fernando Alonso is currently doing, appeal to him? Or is he more likely to 'mic drop' and walk away like Nico Rosberg did after winning the title in 2016?
"I think, honestly, if I invest all my time in it, and if I do my stint in F1 as hard as I can, then I'll just be dropping the mic and saying 'catch you later'," he says. "I'm close to Marcus Ericsson, I caught up with him in the States a few weeks ago, and he's loving IndyCar. I'm happy for him, but ovals scare the s**t out of me. So if I really do F1 as hard as I can, then I'll probably just go live on a farm afterwards!"
Next weekend's British Grand Prix at Silverstone will mark eight years since Ricciardo made his F1 debut, for the now-defunct HRT squad at the 2011 race. Has his career since then panned out how he expected? "I'm not hating it, that's for sure," he smiles. "I'm certainly loving it. I would have loved a world title, don't get me wrong, but I've had a lot of good success, it's been fun and long may it continue."
With that, it's time to put the helmet on, hop in the car and exit the assembly area with a scream of naturally aspirated V8 engine. Auto Express joins the mechanics and a collection of guests and marketing personnel in cramming into the team's Renault Master van for a hairy descent of the hill to the startline.
Waiting for the off, Ricciardo spends the best part of half an hour interacting with fans nearby, taking selfie after selfie, throwing signed t-shirts to enthralled children and even convincing a nearby Valtteri Bottas and Rubens Barichello to join in the fun.
Before long, though, it's time to fire up the cars and set off in quick succession. Even in the damp conditions, Ricciardo is in full 'entertainer' mode, screaming away from the line with smoke pouring from the tires, up to the first corner and then away, out of sight.
Who do you want to win the 2019 F1 Driver's Championship? Let us know in the comments below...