Renault Megane faces uncertain future
Long running family hatch could face the axe as Renault switches focus to EVs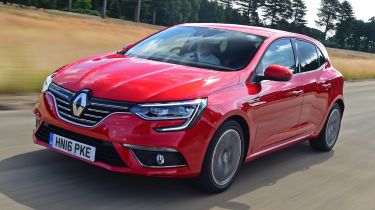 The future of the Renault Megane is in doubt, senior company bosses have revealed to Auto Express.
The Megane has been a staple of the French firm's lineup since it was launched back in 1995 but dwindling sales and an increased focus on developing electric vehicles have called into question the model's future. 
Laurens van den Acker, Renault's design chief, told Auto Express that the company is looking at whether the development costs assigned for the Megane could be better used elsewhere.
"Inevitably, once we're starting to add a range of EVs to our line-up, some of the other vehicles are going to have to go because we just can't afford to develop all of this at the same time," van den Acker explained. "The Megane is in a segment that's increasingly under pressure. You have to put your money where the future of the market is."
Sales for the Megane have been falling steadily since 2010 where 465,732 examples were sold across Europe. That figure has more than halved in less than 10 years as 209,845 models were sold in 2019. In the UK alone, only 2,699 examples of the Megane were sold last year. For context, VW sold 58,994 Golfs in the same period.
Would you be sad to see the Megane dropped from Renault's range? Let us know in the comments below...