Long-term test review: Renault Megane
Final report: fond farewell to pretty Renault Megane hatch after six months on fleet
Find your Renault Megane
Offers from our trusted partners on this car and its predecessors...
Or are you looking to sell your car?
Advertisement
Our Renault Mégane has proven itself as a fantastic family car in its six months on the fleet. It's done lots of short-distance shopping trips, plus airport runs and a few longer journeys – and all have been comfortable. The only concern has been an infotainment malfunction.
Mileage: 3,648 Economy: 48.4mpg
After six months on the Auto Express fleet, we're saying farewell to our Renault Megane. It has proven a great family car over that time, and while I'm excited about what's coming next, I'm still sad to see the trusty hatchback go.
As I don't often drive to work, I mainly used the Megane for weekends away – it came into its own in particular on trips to Dorset and Wiltshire in recent months. On both occasions, the Renault was nice and quiet on the motorway journey out of London, and the adaptive cruise control meant some busy main roads were much more relaxed, as I didn't need to keep adjusting my speed manually.
Once we'd reached each destination, the Megane proved fun to drive on twistier roads, too, with Sport mode firming up the steering and helping the car feel a bit more engaging. But it's still at its best on motorways, with the suspension set up more for comfort.
The car was also used for some airport runs, bringing my daughter Tasha to and from some flights to Spain, as well as collecting my dad, aunties and an uncle from Gatwick after a holiday in Portugal. With five adults and plenty of luggage on board, the Megane was still as good as ever.
One of my favourite things was the neat Safe distance warning feature, which uses a traffic light system on the dash to switch between green, amber and red, and give you a constant reminder about how safe the gap is between you and the vehicle in front.
I was also a big fan of the car's styling and especially its special, head-turning i.d. metallic paint. A few strangers even came up to me to comment on the attractive design. The alloy wheels were a lovely touch on our model – the 17-inch diamond-cut rims are standard on Dynamique S versions.
During our time with the car we did have a couple of issues relating to Renault's R-Link 2 system, though. For a couple of months the home screen stopped working, but because you can work around this, I didn't worry too much about sorting it – especially as it suddenly came back to life and started working as expected anyway.
We also had some small bugs with the sat-nav and rear-view camera, but both also cleared up before they became a problem.
Hiccups aside, the Megane has been great for six months, and we'll miss its blend of practicality, comfort and driving dynamics.
Renault Megane: second report
We put our Renault Megane family hatchback's long list of driving aids to the test
Mileage: 3,333 Economy: 48.4mpg
As far as driving aids go, you can definitely count me as a technophobe. While linking my smartphone and being guided by sat-nav have become second nature when I get in the car, once I'm driving I don't even like using cruise control.
Partnership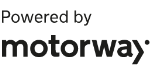 Need to sell your car?
Find your best offer from over 5,000+ dealers. It's that easy.
Our Megane has convinced me to at least give it a try, though, as it's packed with helpful technology. This includes Renault's Parking Pack Premium, which costs an extra £500 and adds hands-free parking, 360-degree sensors and blind-spot warning. It's also got the £400 Safety Pack Premium, which brings adaptive cruise control along with safe-distance warning and autonomous emergency braking.
I thought I would dive straight in at the deep end with the self-parking first, as it's something I'd never tried before and wasn't sure what to expect. A busy street in London didn't feel like the right place to try out the new tech for the first time, so I took the Megane to a private test track instead. There, I set up the parking space you can see in our pictures to give it a go without the pressure of traffic building up behind me.
To start the sequence, you press the self-parking button on the dash to bring up a choice of options on the large touchscreen. You can select from parallel parking or parking in a bay – either straight or angled. Simply touch the relevant option and use the indicator to show which side of the vehicle the space is on, then drive forward slowly. When the Renault spots the gap, it will highlight this on the screen with a large P icon. Then, after the car has told you to select reverse gear and let go of the wheel, it begins its manoeuvre.
It's a weird sensation, because you're still in control of the Mégane's speed. You need to watch the screen as well, as it tells you when to stop and change gear. I had a couple of false starts; the car will cancel the sequence if you steer or go too quickly.
This means you need to be careful with your inputs to get it to work smoothly. I did a trial run to start with, using a large space. I then brought the cars closer together to create a more realistic urban parallel-parking situation. Once I'd worked out the speed required, the car slotted into the gap really smoothly and lined up with the other two vehicles perfectly.
It's hard to say whether I would use this function on the road, though. It takes a long time, because the system wants its parking to be millimetre perfect, which means it keeps sending you forwards and backwards to get itself lined up exactly. If I were parking myself, I'd be done in half the time. It's useful for testing whether you'll get into a space, though, because the set-up won't work on a gap that's too small.
During the journey back from the test track, I built up enough courage to use the Mégane's cruise control and speed limiter features, too. A 50mph section of the M1 was the perfect place to test the latter, so I knew I wouldn't stray over the speed limit. It's the first time I had used adaptive cruise control, which keeps a set distance between you and the car you're travelling behind. It can get annoying when people cut in front of you, as the Renault brakes to maintain the correct gap, but I found it to be pretty relaxing not having to worry about catching up with the vehicle in front.
I'd definitely use those features again, but I'm not so sure about the self-parking – it seems like more of a novelty than a useful system.
Renault Megane: first report
First report: Renault Megane hatch handover highlights firm's excellent dealer service
Mileage: 1,846Economy: 50.9mpg
First impressions count, and from the moment my eyes landed on our Flame Red Renault Megane's curvaceous shape, I knew our relationship was going to get off on the right foot.
This car is a big leap forward for Renault. It replaced its ancient predecessor with smart styling and lots of technology. In fact, in Dynamique S Nav spec with Renault's relatively refined 108bhp 1.5 dCi diesel, it took victory on its road test debut. So it's exactly this trim and engine that we've gone for with the car on our fleet. I hope to find out if things can continue on the right track over an extended test.
Collecting the car from Renault West London was certainly an easy experience. Just as Renault has focused plenty of attention on designing and engineering the Megane, it's done the same with its garages over recent years, as the brand came out on top in our Driver Power 2016 dealer poll, beating premium brands to the top spot.
With so much tech operated by the car's 8.7-inch tablet-style R-Link 2 touchscreen (it's fitted as standard on Dynamique S Nav models), I thought the dealer handover would be a real test of its service.
Thankfully, when I picked the brains of new car sales executive Suliman Razaq about the car, he managed to help me explore what's on offer and ran me through the functionality that's packed into the Renault's infotainment system. Senior staff photographer Pete Gibson experienced a similarly straightforward handover when he ran a Kadjar crossover, and it's not hard to see why the French firm was rated so highly when it came to the helpfulness and attitude of its staff, as well as the level of technical knowledge they have.
Once fully briefed, I found driving home from the dealer in the Megane relaxing, with a comfortable ride, enough performance around town and pleasing refinement if you keep the revs at a sensible level.
Once driving home, I could explore more of the features we went for. At £500, the full LED lights aren't the cheapest, but they work brilliantly, casting a piercing white glow over the road. Spending plenty of time in dense stop-start London traffic, I thought the Safety Pack Premium was a good option to go for, too. At £400 it adds distance warning, adaptive cruise and autonomous braking, so if it saves a bump in town, it'll be money well spent. The £500 Parking Pack Premium brings blind spot warning all-round parking sensors and an automatic park function.
Our Megane costs £23,385 as tested; a respectable price given the blend of space, practicality, style, efficiency and tech on offer. I'll look forward to exploring how it performs in all these areas in more detail.
*Insurance quote from AA (0800 107 0680) for a 42-year-old in Banbury, Oxon, with three points.