Mate Rimac: the future of Rimac, Bugatti and the hypercar
CEO tells Auto Express about blocking Bugatti's SUV, its hybrid Chiron successor and how Rimac models will 'bend physics'
The Rimac story is a fascinating one. The eponymously named Rimac Automobili was founded by Mate Rimac (pronounced Mah-tay Ri-matz) in 2009 when Rimac modified his old E30 BMW by installing an electric motor to make his e-M3. Fast forward just a little over a decade and Rimac joined forces with Bugatti to create the joint venture Bugatti Rimac, of which Rimac Group owns 55 per cent and Mate is CEO. The rise of Rimac has been stratospheric.
"It's one of the craziest things," says Rimac in the boardroom of Rimac Technology's UK base near Warwick. "We talk with all the car companies. We work on big projects with some of them. When [Stephan] Winklemann was CEO of Bugatti he came to us a couple of times looking to develop the next-generation car [after the Chiron]. It was supposed to be an electric CUV similar to what the Ferrari Purosangue turned out to be – we were going to rearrange the Rimac C2 powertrain at the time.
"Then Volkswagen Group's head of strategy called me and said he wants to talk about Bugatti – in the middle of the conversation he just blurted out 'What do you think about taking over the company?' 
"I thought it's a glitch in the Matrix or I misunderstood him. I didn't believe it was real, so I asked him to repeat the question when he called me back months later and he said: 'Do you want to take over Bugatti?'. When he started to talk about it, I realised actually how much sense it makes for everybody, that it's a win-win-win situation. From that moment on, it took two years to do the transaction."
Rimac takes up the story on how he found Bugatti: "VW had several options, including kill the brand or sell it to someone else. But there is not one opinion within VW, it's a lot of people with different opinions: the board, the Piech family, the Porsche family, the state. 
"It wasn't an easy time, but I knew exactly what I wanted the next car [after the Chiron] to be and we started developing a combustion engine on our own – it's totally bonkers what you will see next year. I think everybody will be blown away when they see what we did. We started developing a new combustion engine two years before we took over the company, which is something I guess nobody expected."
Rimac has a vision for Bugatti. He tells me that the Chiron successor will be something special: "It will be hypercar rearranged as a hybrid. It's completely new, so there is not one part carried over from any car; nothing carried over from Chiron, nothing carried over from Nevera. Everything is from scratch." But what about his baby, his own company, Rimac Automobili. With both brands set to compete in the hypercar space and Bugatti moving towards electrification, how will the two entities differentiate themselves effectively?
"It'll be different technology," says Rimac, "but also in the approach. Bugatti is all about heritage and craftsmanship and 100 years of history. It's a little bit aristocratic perfectionism. On the technical side we will have combustion engines for the foreseeable future – and it's more luxury. It has to be a bit serious, too. The Bugatti thing is more turn up to the opera and then drive 400km/h on the autobahn. It will be more beautiful, analogue instruments, kind of watch making stuff.
Partnership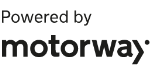 Need to sell your car?
Find your best offer from over 5,000+ dealers. It's that easy.
"With Rimac we want it to be absolutely insane, bonkers, full-electric – drifting at 60km/h with a gigantic cloud of smoke behind you, autonomous drift modes, futuristic stuff. I feel like we have the perfect two canvases for totally different forms of hypercar. Bugatti will be going more in the direction of beautiful art – of course, performance will still be top – but it'll be this artistic approach. Rimac will be about bending physics."
But will it always be about bending physics in the hypercar space, or will Rimac Automobili branch out further with a four-door, four-seat model so owners can scare more than just one passenger?
"I think it's a really interesting concept where you have basically a hypercar with four usable seats – I really like the Koenigsegg Gemera, for example – but this kind of car comes with a lot of complexities and limitations. I really like what Christian [Koenigsegg, company CEO] did with that car, but I don't find currently a technical concept that goes with it that I would like. 
"Basically, when you do a car like that, if it's low, the problem is with four seats you usually have very upright seating when you put people one behind the other. And then sports cars have long bonnets or rears for the engine or battery so the car becomes impossibly long. Then you have to go kind of SUV-ish for the roof height and to get the proportions, which ruins the centre of gravity. That's the real kind of challenge with this kind of car.
"I wouldn't exclude it, I will never say we'll never do this sort of thing, but for the moment I would do something more interesting, different with the power. We have a pretty detailed 10-year plan and I want to do cars that are very different. I'm driven by exploring technical things and I wouldn't exclude four-seaters if there's not too much of a compromise."
When I ask about an SUV Rimac stops me in my tracks. "No. Let's say we don't have a plan for a car like that. It was something we immediately stopped for Bugatti and we will go in a slightly different direction. That is a direction we will never take."
What about smaller, more affordable models? Where will Rimac Automobili be in the future?
"That's actually something I'm thinking about at the moment," Mate replies. "Should it be more in the hypercar range or more in sports car? There are a lot of electric cars coming onto the market with super performance at a lower price point. Rivian has crazy acceleration, Tesla Plaid, performance is becoming a commodity and it'll be interesting to see what car makers do? 
"We are at least a generation ahead with the Nevera, so all of them will try to come to Nevera about five years later – but what will Lamborghini, McLaren and Aston Martin be without a combustion engine? Will all of them have four motors, 120kWh battery, 1,500bhp plus and be around €300-400,000? I don't know. How will we differentiate? That will be really interesting to see, but for now I would like to keep that for ourselves."
I try to tease a little more from Mate on how this avenue will develop, not just for Rimac Automobili but also the industry in general – and he duly obliges by outlining what's catching his interest in the market at the moment.
"I think it's really interesting how people are keen on traditional, analogue cars. Like when someone presents a car with a naturally aspirated V12, hydraulic steering or even no assistance, manual gearbox, carbon-fibre monocoque like the GMA T.50 – you could compare the spec sheet to something from the eighties, you know?
"I was really impressed with Koenigsegg's idea of a simulated gear shifter – wow, what an idea! I'm jealous I didn't come up with that! Using technology to bring back the analogue feel. If they execute it as they want it's actually so direct and even allows you to mis-shift or stall the car with the clutch. It's not fake. Its really interesting."
Fuel cells are not tech that Rimac is focusing on though. He thinks there are interesting applications where they have their use but that any hydrogen-based tech has a fundamental flaw.
"If you look at the full chain of hydrogen production, transport etc. then you have the conversion of hydrogen to electricity, which is only around the efficiency of a combustion engine. It's like 30 per cent or less, which is terrible. It only makes sense if you have abundant energy.
"Then you have to build up the infrastructure to use it in cars. The electricity grid already exists. Yes, you need to build charging stations, but electricity is everywhere. People don't realise that in the last 10 years the price of batteries has dropped by 90 per cent. You have enough range, charge times are acceptable. You can get all this in a typical car you can buy today, like a Tesla Model 3 or a Kia, which isn't that expensive [relative to cars like the Nevera].
"I think hydrogen may have some uses in specific applications where batteries don't make sense – in a plane or heavy duty trucks – but for the majority of transport I'd say no."
Our conversation turns to solid-state batteries and if Rimac believes they'll be the magic bullet they seem to be lauded as when it comes to range. He doesn't believe they necessarily will be.
"Range isn't a problem really. Nevera has a 120kWh battery and – well, I screwed up two things actually. One of them is range, because I focused on performance and I thought 'OK, efficiency in an electric car is a given.'
"We have a big battery and range is certified for 490km WLTP [304 miles]. If I took efficiency more seriously and we really took care of it as we did for performance, I think the car should have at least like 40 per cent more. Maybe even 50 per cent more so in Nevera, if I would do the powertrain again and some other things, I think we could have easily like 600-700km [372-435 miles) with the 120kWh battery pack."
He tells me that's one of two things that he "screwed up" with the Nevera, the second being weight. "It was a €180million learning experience," he laughs. "It's an expensive education – you learn so much, and if I were to do it again it would be so much lighter [in the battery]. I would do lots of things differently – getting weight out would also help increase range.
"Around 140kWh would make sense if the technology allowed it, but solid state, I wouldn't hold my breath. We have projects going in this direction, but we still don't see it really starting the development of a car today – and if you start today, you are on the market in five years. We wouldn't go for solid state yet. Maybe as a parallel path to a traditional battery to mitigate risk, but there's plenty of optimisation to be had with the current technology."
Now read our list of the best hypercars...