Rolls-Royce to be first UK car manufacturer to resume production
Workforce returns on May 4, 117 years to the day since Rolls-Royce was formed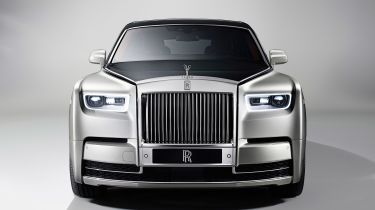 Rolls-Royce will become the first UK car maker to restart manufacturing following the coronavirus shut-down when it reopens its factory in Goodwood, West Sussex.
Production is set to restart on Monday May 4, 117 years to the day since Charles Rolls and Henry Royce met at the Midland Hotel in Manchester to form the Rolls-Royce business.
Around half of the 2,000-strong workforce at Goodwood will return to work, with Government guidelines on social distancing strictly taken into account, including newly laid markings on the factory floor.
The other half of the workforce, including those in supportive, non-manufacturing roles, will continue to be asked to work from home.
Although a skeleton staff of workers have maintained the factory equipment and part-built cars during the shutdown, May 4 marks the return to full production. A Rolls-Royce spokesperson confirmed that production would pick up where it left off, with cars being manufactured in the same order as before and no re-prioritisation of orders.
The spokesperson also confirmed that the restart of production will not halt the efforts of Rolls-Royce staff in producing vital PPE equipment for key workers. It is understood that the luxury car maker has been manufacturing protective face visors for hospital workers from its plant at Goodwood.
Do you think it's the right time for car manufacturers to open their factories? Let us know in the comments below...