SEAT plans three new cars before 2017
A Leon facelift, a new Ibiza and a smaller crossover SUV sitting below the new Ateca SUV will complete "phase one" of SEAT's expansion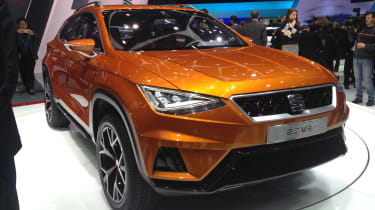 SEAT is planning a market-shaking model onslaught over the next 18 months – with three new cars due before the end of 2017.
Speaking at the launch of the brand's Ateca SUV, SEAT president Luca de Meo confirmed the introduction of no less than three further models in the not-too-distant future.
It's unclear exactly which cars will debut in the coming months, but it's fair to expect a facelifted Leon will feature. An all-new Ibiza will follow within a year, with a small SUV based on the same scalable sub-MQB platform to hit showrooms shortly after. "The next thing will be some kind of variation on the SUV", he said.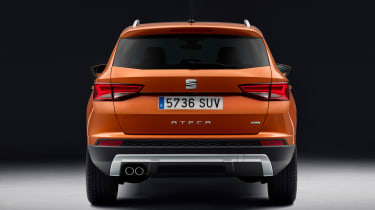 However, while the new Ateca is a clear evolution of the Leon, the next models will display a greater jump in the company's evolutionary design language. The three cars will complete "phase one" of SEAT's model offensive, with a larger, seven-seat SUV not due until the initial line-up is complete.
Speaking about the new Ateca, design chief Alejandro Mesonero told Auto Express: "This car had to be like a big brother to the Leon, but we will introduce stronger evolutions over the next 18 months.
• Hot SEAT Ateca Cupra SUV poised for the green light
"You have to make the jump to the next three or four cars. Then you can work back a bit." "We need to put SEAT's face in people's minds. Every new car will be another step up the ladder", Mesonero said.
In terms of powertrains, big boss de Meo isn't convinced SEAT customers are ready for electrification and hybrid power. He's happy with the current range of petrol and diesel engines, though would rule out the feasibility of a battery-powered SEAT before the end of the decade.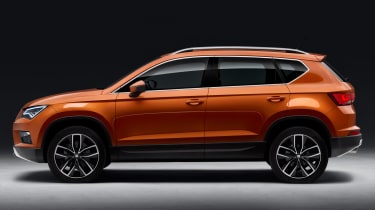 "We have to choose a technology that works, and that our customers are prepared to pay for", he told us. "That said, a brand that doesn't engage [in electrification] in the next five to six years would be left behind".
We'll have more information on the Ateca from the Geneva Motor Show next month, along with further details on SEAT's elaborate new car future.
What do you think the future holds for SEAT? Is the brand moving in the right direction?