Hi-tech stereos tested
Top-end cars call for top-end sounds. Here's our pick of the best available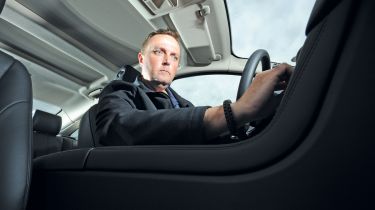 In-car audio systems are playing an increasingly important role in car-buying decisions. We expect easy and seamless connectivity with a quality of sound that's on a par, better even, than what we enjoy in our living room. In fact, more people relish listening to music in the car than at home these days.
So it's no surprise to see car makers buddying up with some of the major audio names – and taking the opportunity to charge you for it. We tested seven of the biggest-name systems in some of the biggest-name cars to see whether you can get a big sound from a big spend.
How we did our tests
Our test disc comprised pop, rock, dance, country and classical tracks, which we played in every car through the CD player and via iPhone (downloading the tracks at the Apple Lossless setting to get the highest quality possible). All the cars use DSP (Digital Signal Processing) to turn a stereo sound mix into an all-enveloping surround sound. We tried the cars with the surround sound on and off, and with any different settings, too.
We left the audio settings and soundstage in the neutral position rather than choosing a driver, front or rear setting. And yes, we did turn the volume up to loud. Very loud.