Used SsangYong Turismo (2013-2019) review
A full used buyer's guide on the SsangYong Turismo that was on sale between 2013 and 2019
Verdict
The SsangYong Turismo sat in a market segment that was declining even when it was launched. It didn't sell in big numbers, and even by MPV standards, it wasn't the most inspiring option. But while the Turismo was outclassed in many ways, if you want acres of space and you're on a tight budget, there isn't very much that compares, especially if you want something with four-wheel drive. Note that while Turismo prices can be spectacularly low, the running costs tend to be high, thanks to the thirsty diesel engines, which means big VED charges for cars registered before April 2017. Maintenance bills can also be high, but if you don't cover a huge mileage, the Turismo could be just the thing.
SsangYong has had something of a rollercoaster existence, with its UK presence coming and going over the years, thanks to various financial circumstances.
It's a brand that flies below the radar for many car buyers, despite having had a presence in the UK since the mid-nineties. Unfortunately for SsangYong, it's perhaps best known for its Rodius, a generously sized MPV that arrived in 2005 and which always seems to be an entry in the worst-car lists that proliferate online.
More reviews
In-depth reviews
Road tests
But while the Rodius was pretty ugly, it provided comfortable family transport for relatively little money. Stung by criticism of the Rodius, SsangYong redesigned and rebranded it as the Turismo in 2013. So how does it stack up as a used buy?
History
The Turismo went on sale in the UK in August 2013, priced from £17,995 and with only a 153bhp 2.0-litre turbodiesel engine offered. In November 2015 the displacement of this powerplant increased to 2.2 litres, and in the process its power was boosted to 175bhp.
At the same time economy was improved, CO2 emissions reduced, and from this point on, the Turismo also complied with Euro 6 exhaust emissions regulations. The trim levels were also switched from S, ES and EX to SE, EX and ELX.
The final version of the Turismo reached showrooms in July 2018. It was a facelifted car with a new nose that incorporated LED daytime running lights for a more modern look. Within just a year though, the Turismo had been taken off sale.
Which one should I buy?
The 2.2-litre engine is more muscular than the 2.0 litre, and this later engine also complies with clean-air zones, so it's the one we'd choose. The automatic gearbox saps power (and increases fuel consumption), but it does make the SsangYong more relaxing to drive.
The entry-level Turismo SE is reasonably well equipped, but it came on 16-inch steel wheels (although a very welcome full-size spare was included). Dual-zone climate control was also fitted (split front to rear), along with Bluetooth, electric door mirrors, a multifunction steering wheel and keyless entry. The EX added leather trim, heated front seats, privacy glass, rear parking sensors and cruise control (auto models only), along with 16-inch alloys. Top-of-the-range ELX trim came with automatic headlights and wipers, plus 17-inch alloys.
Alternatives to the SsangYong Turismo
Several MPVs are in theory up against the Turismo, but in reality the SsangYong is in a class of one. The alternatives are either significantly smaller (think Volkswagen Sharan, Ford Galaxy, SEAT Alhambra, Citroen Grand C4 Picasso/SpaceTourer) or they're as big but much more costly (VW Caravelle, Mercedes V-Class).
Partnership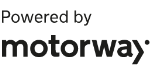 Need to sell your car?
Find your best offer from over 5,000+ dealers. It's that easy.
Even the Peugeot Traveller and its Citroen SpaceTourer, Toyota Proace Verso and Vauxhall Vivaro Life equivalents are a lot more expensive, because they're newer.
The Hyundai i800 is also huge, cheap and unsophisticated (it arrived way back in 2008). But with prices starting at £6,000 and the ability to carry eight people with luggage, it could be a good alternative.
What to look for
Towing
A Turismo with the 2.0-litre diesel engine can pull up to 2,500kg, whereas the 2.2-litre car is limited to 2,000kg.
Gearboxes
Most Turismos for sale are automatics, and they're priced from £8,000 for a 2.0-litre car, or £10,000 for a 2.2. A third are four-wheel drive.
Safety
Unfortunately for family car buyers, Euro NCAP has never crash-tested the SsangYong, so its credentials are unproven.
Dimensions
Parking a Turismo can be a challenge. It's longer than a Range Rover, at 5,130mm, while it's 1,850mm tall and 1,915mm wide.
Reliability
It doesn't have the cachet of a similarly sized Range Rover, but the Turismo shouldn't have that car's propensity for problems either, with a solid reputation.
Interior
The problem with most MPVs is that you have to choose between carrying people and luggage. However, that's not the case with the Turismo, because its interior is nothing short of cavernous.
Even with all seven seats in use, the boot can stow 875 litres; drop all of the seats and this rises to a massive 3,146 litres. Even better, those seven people can be adults, courtesy of plenty of head and legroom for all seven seats. The downside is the so-so fit and finish, which can't compete with more mainstream rivals.
Prices
Most of the Turismos for sale have the 2.2-litre engine, while the most popular trim is EX, which accounts for three out of five Turismos for sale. ELX is the next most popular, with one in five cars on sale coming in this spec.
Visit to our sister site Buyacar to get a great deal on a used SsangYong Turismo, or to check prices on a specific model head over to our valuation tool.
Running costs
All Turismos need to be serviced every 12 months or 12,500 miles, regardless of whether the 2.0 or 2.2-litre engine is fitted. SsangYong will honour your warranty as long as you don't go over by 1,000 miles or one month. The cover runs for five years, with no mileage limit.
Each check-up is priced individually, so the schedule doesn't follow a typical Minor, Intermediate and Major cycle. Prices are quite high, because they're generally set at around £340-£565, with £450 about average.
At least these costs include fresh brake fluid every two years and replacement coolant every five years or 100,000 miles. Four-wheel-drive models also need fresh oil in the differential every three years and the transfer box every four years, at about £150 each time.
And because the engines are chain-driven, there's no cambelt to replace, which keeps the maintenance costs down a bit.
Recalls
SsangYong has recalled the Turismo twice so far. The first time was in January 2017, when 250 owners of cars made between March and November 2014 were notified that the front shock absorbers could fail. The problem centred on faulty suspension bushes that could wear, leading to the wheel or tyre rubbing on the wheelarch. The solution was to replace the shock absorbers, complete with the bushes.
The second action was issued in September 2017, once again because of front suspension glitches. This time there were 94 Turismos affected, which were all made between March 2014 and January 2015, and they left the factory with sub-standard ball joints. These could eventually fail altogether, so SsangYong dealers were told to replace the joints to put things right.
Driver Power owner satisfaction
With SsangYong sales barely registering in the UK (1,525 sales in 2021 is a mere 0.1 per cent of the market), it isn't big enough to get into our Driver Power surveys. But while it hasn't appeared in our brands chart, a large number of owners have left reviews on the CarBuyer website. Scores average an impressive 4.5 stars out of five, and the company's cars are singled out for their excellent value and practicality.
Looking to sell your current car quickly and for a good price? We've partnered with Motorway to bring you the best offer from its network of UK dealers...