Six new Suzukis in the next three years
Suzuki confirms a glut of new models including a lightweight Honda Jazz rival and a 'funky' new city car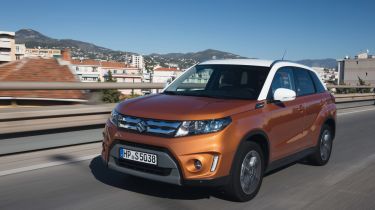 Suzuki has grown its UK sales from 20,000 to 37,000 in the last three years with a series of sensible mainstream bodystyles, such as the Splash, Swift and SX4 S-Cross. But according to its sales and marketing boss, Dale Wyatt, six all-new cars will arrive in the next three years, half of which will be more "emotional" models.
"The plan is to introduce two new cars in each of the A, B and C segments over the next three years," Wyatt said. "One will be a more rational , sensible car, while the other will be something more emotional."
We already know the two newcomers scheduled to debut in 2015 will be the new Suzuki Vitara and the Celerio city car, but it's the two models launching in 2016 that should stir up some real interest.
First to arrive will be another hatchback to sit alongside the Swift. Wyatt refers to it as a car that "will answer all the reasons not to buy a Swift," which he says is "all about the driver," so it will have a bigger boot and more space in the back – making it a rival for mini MPVs like the Honda Jazz.
It will be "very comfortable, raised up a bit and not as dynamically wired as the Swift." He also confirmed it will weigh 90kg less than the Swift, but refused to reveal how. We'll get to see it for the first time at the Geneva show in March 2015, before going on sale in early 2016.
Next up will be a new sister car to the Celerio, but with a more daring design and less focus on interior space. Wyatt calls it an "A-segment funky car," and added: "I don't think there's anything like it, it will create a new segment. It's Suzuki's twist on funkiness." We'll get to decide for ourselves when it debuts at the Frankfurt Motor Show in September 2015 and goes on sale later in 2016.
Beyond that, Wyatt confirmed that the next-generation Swift will arrive in 2017 with an even sportier character. He described it as "lower and younger in its appeal," and confirmed there will be a more powerful Swift Sport, possibly with a turbocharged 1.6-litre engine. The sixth and final new model for 2017 remains a mystery, but could be a replacement for the ageing Jimny.
Which new Suzuki models are you looking forward to? Let us know in the comments below...