Tesla announces record £523m loss
EV company reveals record losses, but claims the business will be profitable later this year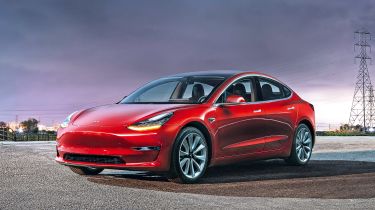 Tesla has reported a record $710m (£523m) net loss in the three months to March, with the company blaming on-going Model 3 production issues.
However, Tesla CEO Elon Musk has insisted the company can turn its woes around and post profits later this year – possibly as soon Q3 2018.
• Best electric cars on sale 2018
"It's high time we became profitable," said Musk. "The truth is you're not a real company until you are [profitable]. That's our focus right now."
In 2016, the company built a total of 101,312 vehicles. But in recent months it has fallen short on production of its 'mass market' Model 3 – a BMW i3-rivalling small electric car with a range of more than 300 miles.
In April the company was forced to suspend Model 3 production completely, which impacted heavily on the 500,000-strong order bank. Just 9,800 Model 3s were assembled between January and March 2018.
The company has said it wants to build 5,000 Model 3s per week within the next two months, however, which Musk insists would put the company back in the black. The Tesla boss claimed the business will be profitable by the second half of this year.
Musk realised Tesla's mistakes and said: "We made the mistake of adding too much automation too quickly".
The CEO's associated SpaceX company recently sent a Cherry Red Tesla Roadster into space, while also conducting a successful test of the Falcon Heavy Rocket. In response to this, Musk said: "If we can send a Roadster to the Asteroid Belt we can probably solve Model 3 production."
Despite the current turmoil, Tesla plans to also introduce a smaller Model Y SUV from 2020.
Read our review of the Tesla Model 3…