Tesla Master Plan 2: car sharing, new small SUV and Tesla bus
The second part of Tesla's 'Master Plan' sets out the firm's ambitious future plans including a smaller Model X SUV and a pick-up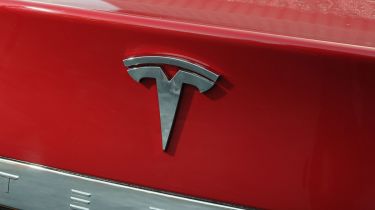 The second part of Tesla's 'Master Plan' sets out the firm's ambitious future plans including a smaller Model X SUV and a pick-up.
Tesla founder Elon Musk has announced the company's new 'Master Plan, Part Deux', which includes new models including a pick-up truck, new technology and ever-safer autonomous driving. 
Musk revealed the first installment of his Master Plan 10 years ago, claiming it was "in the final stages of completion". That big idea started with the expensive, low volume Tesla Roadster, and will end with the affordable, high volume Tesla Model 3.
The Tesla CEO is committed to great sustainability and says he will continue his drive for zero emissions in this second Master Plan installment. The company's main aim is to expand the Tesla model line up "to cover the major forms of terrestrial transport".
Tesla plans new tech and range expansion 
"Tesla addresses two relatively small segments of premium sedans and SUVs," Musk said. "With the Model 3, a future compact SUV and a new kind of pick-up truck, we plan to address most of the consumer market". He went on to say: "A lower cost vehicle than the Model 3 is unlikely to be necessary".
• Best pick-up trucks to buy now
Musk intends to future-proof these vehicles by also designing an integrated solar-roof-with-battery product that "just works", empowering the individual as their own utility. He hopes owners will be able to install the system at home, thus generating electricity to power their car.
In addition to Tesla's expanding car range, Musk has visions for "heavy-duty trucks" and "high passenger-density urban transport". He says both of these are in the early stages of development and should be unveiled next year.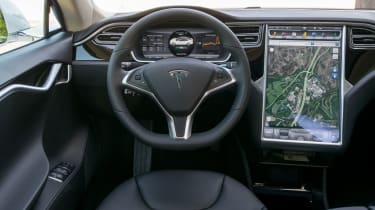 Autonomous driving at the core of new Tesla bus
Autonomy will play a big part in Musk's penetration of the public transport sector. His vision of a Tesla bus eliminates the driver entirely, gifting that role to a central fleet manager. Musk claims this would improve congestion due to "increased passenger density - eliminating the centre aisle and putting seats where there are currently entryways."
The buses would allegedly match the behaviour of the vehicle in front, accelerating and braking simultaneously. Much like the system being trialed by Jaguar Land Rover, the process would reduce the space needed on the road and improve vehicle efficiency. 
• Best electric cars to buy now
This all then plays into Musk's vision for the future of autonomy. Tesla will continue to develop and refine its Autopilot technology, though he acknowledges it'll be some time before the legislation and laws are in place to safely allow full autonomy on public roads.
"Even once the software is highly refined and far better than the average human driver, there will still be a significant time gap, varying widely by jurisdiction, before true self-driving is approved by regulators.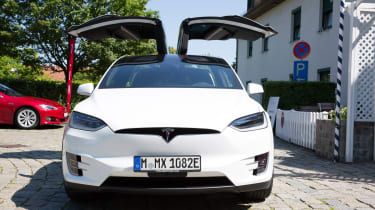 "We expect that worldwide regulatory approval will require something on the order of 6 billion miles (10 billion km). Current fleet learning is happening at just over 3 million miles (5 million km) per day." 
Musk claims that once it is approved, you'll be able to "sleep, read or do anything else on route to your destination."
Car sharing technology from Tesla 
The last part of Tesla's Master Plan, Part Deux involves the ability to share your car with other users via an app on your smartphone.
As a result, Musk claims your car can then generate income while you're at work or on holiday, apparently offsetting (or indeed exceeding) the monthly loan or lease cost. 
Musk said: "In cities where demand exceeds the supply of customer-owned cars, Tesla will operate its own fleet, ensuring you can always hail a ride from us no matter where you are."
Now give us your thoughts on Tesla's future plans in the comments section below…