Tesla to offer unlimited Supercharger access to new customers
Tesla has announced it will give all new Model S and Model X customers unlimited complimentary access to its Supercharger network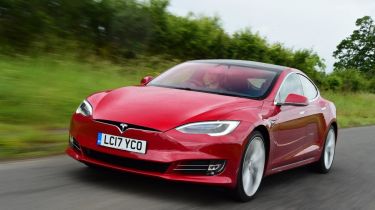 Tesla has announced it will offer all-new Model S and Model X customers lifetime complimentary access to its Supercharger network. Currently, the offer has no expiration date, although Tesla has confirmed that free Supercharger access will be removed if the buyer sells or transfers ownership of the vehicle.
At present, Tesla says it will not extend the offer to its most recent customers. However, according to the firm's sales terms, customers who have taken delivery of a Model S or Model X in the last seven days have the right to return their vehicle for a full refund. Should they wish, buyers could then reorder to take advantage of the deal.
• The best electric cars on sale
Tesla's latest product restructure comes only four months after the company raised the price of both models. The Model S Long Range is now the cheapest available option, priced at £78,050, while the range-topping Performance variant now starts at £92,650. Prices have risen by £7,350 and £3,650 respectively, although the top-spec model now includes "Ludicrous Mode" (previously an £8,700 option) at no extra cost.
Prices for the Tesla Model X Long Range now start from £83,050, while the Performance variant's price-tag has jumped by £4,950, to £97,250. However, like the revised Model S, it too comes with Ludicrous mode at no extra cost.
Tesla's indecisiveness about its product structure has sparked discontent amongst the brand's most recent buyers, many of whom have taken to Tesla forums to express their anger at the fluctuating value of their cars and the differing levels of service included in their purchase prices.
During Tesla's last product restructure, the firm's boss, Elon Musk, promised to offer disgruntled owners something for their troubles, tweeting: "If you bought a Tesla before [the] price reduction, you can have Autopilot or Full Self-Driving Capability at half the normal cost (up to $6k less)." No such benefit is planned Tesla's latest product update.
What are your thoughts on Tesla's latest product restructure? Let us know in the comments section below…
Or get a full guide to Tesla's Supercharger network from our sister site DrivingElectric