Rejecting a new or used car: your car consumer rights explained
Sometimes a dream car purchase can turn into a nightmare. When you can't get problems sorted the nuclear option is to reject the car - here's how to do it...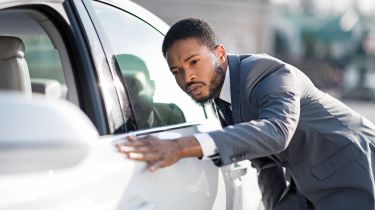 Buying a car is a major investment, and it's not just about the money you spend. When you've spent hours poring over reviews, websites and brochures to pin down your ideal choice of car and specification, and endured the anxiety of trying to get the best possible deal, it's no surprise that you're emotionally invested too.
There aren't many things you can buy that offer the thrills and satisfaction of a brand new car, and once you've put that deposit down expectations are usually sky-high. In most cases the financial and emotional investment is rewarded when that shiny new car is parked outside the house.
Unfortunately, when things don't go to plan, those high expectations mean buyers can feel a crushing sense of disappointment.
A car is a complicated piece of technology, and building and delivering one to a new owner is a hugely complex logistical process. This means there are innumerable potential opportunities for things to go wrong and, of course, sometimes they do.
The immediate response of many customers to any problem with their new car is to say 'I don't want it'. The disappointment is palpable, and it's very easy for molehills to become mountains.
If it happens to you, the most important thing is to retain a sense of perspective. Yes, it's natural to be dreadfully disappointed if your brand car is delivered with a fault, damage or not quite as you ordered, but there are a range of remedies you can pursue to get things sorted. While your first instinct may be to reject a car that you feel isn't up to scratch, unless the other remedies have been explored you're unlikely to make much headway.
In theory, the 2015 Consumer Rights Act (CRA) means that, if should you be in the unfortunate position of buying a car that goes wrong, you're protected by very strong legislation.
We say in theory, because while the CRA is a comprehensive law that affords greater protection than the Sales of Goods Act it replaced, if buyers and dealers are unaware of the rights it grants, things can fall down.
Knowing your rights is key, therefore, so here we'll highlight what these are, and give you some practical tips should you find yourself in a position where you have to make use of the rights enshrined in law.
This advice is geared around those buying from franchised dealerships, which is where most new-car purchases occur, but still applies to those buying new or used cars from other dealers or online brokers – although private sales and auctions are not covered by the Act. It's also worth bearing in mind that while the CRA is a legal backstop that protects buyers, new-car warranties tend to be pretty iron-clad, and it can be easier to refer to your manufacturer guarantee before citing the CRA.
What the Consumer Rights Act says
According to the Consumer Rights Act, any product should be the following things: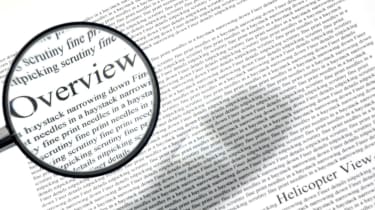 1. Fit for purpose
For many people, a car being fit for purpose simply means it should comply with UK legislation, but others may have more specific requirements.
Partnership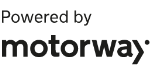 Need to sell your car?
Find your best offer from over 5,000+ dealers. It's that easy.
You might want it to be able to tow a 1,000kg caravan, for example. If you make this clear to the dealer and the car turns out to have a towing capacity of 750kg, the vehicle isn't fit for your purpose. This sort of eventuality is far easier to argue if you put your requirements to the dealer when ordering. 
2. As described
Put simply, the car you take delivery of should match the specification described in its order sheet – so be sure to give this close scrutiny when you sign it. 
When the car is delivered, inspect it to ensure that all the features included with the trim level and any options you specified are fitted. Mis-builds do happen, so don't make any assumptions.
The car should also resemble its depiction in adverts, brochures and other literature, although be aware of caveats printed in these; "specification subject to change" and "economy figures may not reflect real-life driving results" mean what you see on paper won't always be what you get. 
3. Of satisfactory quality
A brand-new car should be in perfect condition. If you go around it with a micrometer you may be able to find tiny variances in panel gaps, but every wheel should be pristine, every piece of metalwork gleaming and unmarked, and the interior should be blemish, smell and squeak-free.
Check there are no differences in paint colour between various body panels, and do this in good light. It's hard to get a good match with some paints on plastic and metal panels, so be sure to check the bumpers are the same colour as the wings.
What you should do before rejecting the car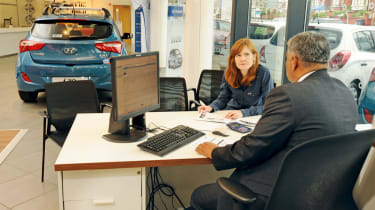 Rejecting a car should be a last resort, once you've pursued all other avenues of getting the car fixed. The first thing you should do if you have a problem is contact the selling dealership and take the car in for an inspection.
If the dealer offers to fix the problem, make sure that you're aware of any potential costs and keep a record of any work and correspondence. All agreements and offers should be confirmed in writing, rather than just verbally.
You should be fair when giving the dealer a chance to fix a car, because sometimes it may take more than one attempt before you've got a valid and strong claim to reject a car.
Consider, too, asking for a replacement model. This can sometimes be easier than handing the car back, as manufacturers and dealers are always keen to keep customers in one of their cars. Plus, it saves you hunting around for a new model that suits your needs.
If, however, the dealer is unable to rectify the issues or they refuse to help, then it's time to use the Consumer Rights Act and apply for car rejection. 
How to reject a car
There are certain steps that you have to take when rejecting a car. The first is to stop using it. If the car's not fit for purpose, you shouldn't still be using it as a runaround, as this will severely weaken your case.
Next, write to the supplying dealer giving your reasons for rejection. This should be within the first six months of ownership and outline the case so far.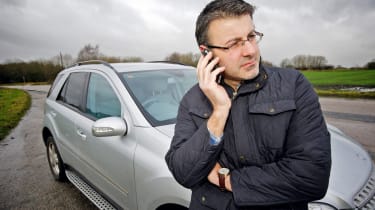 If the dealer refuses to accept your rejection of the car, contact the customer care department of the manufacturer for further support. It's worth sending a copy of your original rejection letter to the manufacturer's head office, too.
If you're still getting nowhere, then consider contacting the Motor Ombudsman on 0345 241 3008 or the Financial Ombudsman on 0800 023 4567.
What to do if it's after six months
The Consumer Rights Act focuses on the first 30 days and then the first six months of ownership, but all is not lost if you're outside the latter period. Follow the same steps and contact the dealer, giving them the option to inspect the car and put any problems right if possible. After six months, though, the responsibility is on you to prove the car was faulty when sold.
To prove this, consider an independent report, although this can carry a cost – sometimes up to £500. Visit the Institute of Automotive Engineer Assessors (IAEA) - www.iaea-online.org - to find a local inspector.
Presenting a dealer with a written report containing findings that support your claim will put you in a much stronger position.
Rejecting a car bought with finance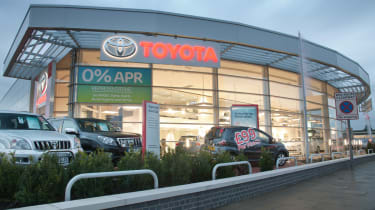 If you've bought your car on finance, car rejection can be a little trickier, but not impossible. That's because you don't legally own the car until you've paid the final instalment of your finance plan. This could be some three or four years away.
Instead, the car belongs to the finance company. If you didn't organise the arrangement though the manufacturer (e.g. Ford or Toyota), then you'll need to contact the finance company directly with a letter of rejection. They'll then be involved in the process along with the dealer.
Troubleshooting - the golden rules of car complaints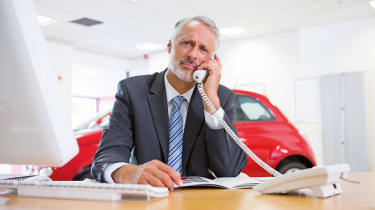 1. It didn't happen if it's not in writing
It's important to document everything in writing when ordering your car, and it's also vital to log all complaints carefully, from start to finish. 
If there is an issue with your car, follow up a chat with the dealer with a letter or E-mail detailing the problem, as well as the resolution and timescale that have been agreed. Hopefully you won't need to make use of this backup, but you may be glad you put things in writing should things not go smoothly. 
2. Be civil above all else
Problematic new cars can be frustrating, but dealers are human; keeping them on-side during complaints is an advantage. Keep discussions neutral and objective, sticking to the facts and remembering it's not the dealer you're rejecting, but an inanimate object. Avoid emotive language, personal attacks and imperatives such as "you must". And turn the Caps Lock off when using your computer, BECAUSE READING A LETTER IN CAPS IMMEDIATELY PUTS PEOPLE'S BACKS UP.
3. Rejection is hard to take
It's understandable that you should want your car to be perfect, and the majority of issues can be fixed under warranty without too much difficulty. 
While such faults may take the shine off a new-car purchase, don't fall into the trap of thinking any problems should be dealt with by rejection. Rejecting a car is a time-consuming, complex process, and one that should only be turned to as a last resort. Far better to agree with the dealer what the problem is and how it can be fixed, as well as discussing some form of goodwill gesture (a free service is a common one to ask for) to make up for the hassle and disappointment.
4. But if you do have to reject…
Rejection usually occurs when a car has at least one fault that the dealer has been unable to put right over a period of time. Set out the issues in writing, and explain that you are returning the car in the expectation of a full or partial refund. Assuming that you bought the car using finance, you will need to involve the finance provider in discussions, too.
Broadly speaking there are three time periods for rejection: within the first 30 days of purchase; after 30 days but before six months; and after six months. Rejecting a car within the first 30 days should see your money refunded in full, but after this period the dealer will be able to make a deduction based on the car's use. How large this deduction is can often  be a matter of some debate. 
5. Get some help
If relations with the dealership fail for whatever reason, an outside agency will be able to provide assistance. Most franchised dealers are signed up to The Motor Ombudsman, who can help settle disputes – although be aware that the Ombudsman typically has long lead times, so this is unlikely to be a quick option.
You could also contact your local Trading Standards if you feel that the dealer has breached the Consumer Rights Act, while an engineer's inspection from an organisation such as Dekra can also be useful – although you will have to commission this yourself. The courts provide final recourse as a last resort – but this is a costly route that shouldn't be taken lightly.
Help is at hand
Now read our full guide to car finance and how to get the best new car deal...