Best car interior wipes 2023
We find the best car interior wipes to help keep your car clean
Making time to thoroughly clean your car's interior can be difficult, but leaving it merely allows the grime and dust to build up. A good interim answer is to use cleaning wipes, which are quick and handy. 
These come in tubs or resealable packets, and while the former generally contain more and cost less, they also prove more difficult to store in the car. But if you keep your wipes in the car, they are to hand whenever your trim or fabric needs a quick going over. They're also good for keeping under-bonnet trim looking smart.
So which is the one to slip in your glovebox or boot cubby? We grabbed eight best-sellers to find out.
How we tested them
We used the wipes on several hard interior surfaces including a dashboard, door trims, seals and fabrics where applicable.
On our test dash, we applied a line of ballpoint ink, Pritt Stick glue, a smear of thick grease and some light oil, and awarded marks depending on how well the wipes fared at removing them, allowing up to a minute's effort per stain. 
We also looked for our wipes to be antibacterial, biodegradable and recyclable. The price comparison was based on the per-square-metre cost.
Reviews:
Everbuild Multi-Use Wonder Wipes
Price: Around £6.25  
Rating: 5 stars 
Number of sheets/price sq m: 100/£1.30
Website: everbuild.co.uk
The 100-sheet tub contains almost five square metres of wipes. And with each being around 480 sq cm, many jobs would need just one. 
There is no particular odour, but they have an antibacterial additive, and vitamin E with aloe vera. They cleaned all our surfaces well, including under the bonnet, and although their result on the ballpoint wasn't as good as the Draper's, at less than half the price, they stay at the top.
Draper Hard Graft Multipurpose Smooth Wipes 12434
Price: Around £8.40  
Rating: 4.5 stars
Number of sheets/price sq m: 80/£2.92
Website: drapertools.com
These are new to the Draper line-up, and have antibacterial properties. They were also not tested on animals during development.
We liked the fresh lemon smell, and the wipes did a good job on the dirty, dusty plastics. Although there is no textured side, they easily removed the oil and glue marks and, with some extra rubbing, the grease. 
The particularly tricky ink was totally removed, which was unique in the test. The price was also impressive, with the Hard Graft wipes working out second cheapest here.
Armor All Gloss Finish Protectant Wipes 
Price: Around £4.00
Rating: 4 stars 
Number of sheets/price sq m: 30/£3.33
Website: armorall.eu/en
Well priced, if not the best, these are made from biodegradable plant material and, although not antibacterial, they do carry the recyclable logo. 
The tub has a decent twist-and-lock cap, which should prevent the contents drying out. These fragrance-free wipes are aimed at cleaning plastics and vinyl, and protecting against UV, and they did a good job. 
They easily beat the glue and light oil, although the grease took rather more effort and they couldn't totally remove the biro. 
Armor All Stain Remover Multi-Purpose Wipes 
Price: Around £4.00 
Rating: 4 stars
Number of sheets/price sq m: 30/£3.33
Website: armorall.eu/en
Partnership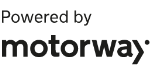 Need to sell your car?
Find your best offer from over 5,000+ dealers. It's that easy.
As well as the usual plastics and hard surfaces (but not glass or paint), these wipes are deemed to be good enough to handle upholstery and carpets. 
Like the Armor All gloss wipes they are biodegradable and plastic-free and come in a neat, sealable tub. They easily sorted a couple of light seat stains and got plenty of dirt off the dash, and scuffs from the door sills. 
As with some others, they had to work hard to shift the grease, but they almost removed the ink.
Turtle Wax Interior 1 Multi-Purpose Wipes
Price: Around £4.40 
Rating: 3.5 stars
Number of sheets/price sq m: 24/£4.70
Website: turtlewax.co.uk
Like the Armor All multi-purpose wipes, these are designed for use on hard surfaces, fabrics, carpet and vinyl. The pack doesn't mention anything about the wipes being antibacterial, but Turtle Wax does say they are plastic-free. 
On our stains test, they struggled a little with the grease and ink, but got most off within our 60-second time limit.They fell over a little on price because they are relatively new, so not widely discounted, and their per-metre cost works out as well above that of the similarly performing Armor All options.
Turtle Wax Fresh Shine Gloss Wipes
Price: Around £4.40 
Rating: 3.5 stars 
Number of sheets/price sq m: 24/£4.70
Website: turtlewax.co.uk
This 24-wipe pack is aimed at interior plastics, offering a protective gloss (or matt) shine, which is anti-static. But they should not be used on infotainment screens. 
These won our vote for the best fragrance of the day, with the gloss wipes giving off an airy Spring Clean scent. At 390 sq cm, they are similar to most others and a good size. 
We particularly liked the dash finish, although they did a good job on other plastics. On the stains, they made hard work of the grease and couldn't remove all the ink. 
CarPlan Dash Wipes 
Price: Around £4.00  
Rating: 2.5 stars
Number of sheets/price sq m: 25/£5.32
Website: carplan.co.uk
Uniquely here, the resealable packet warns that there is plastic in the product and so should not be flushed. 
We liked the citrus aroma of the non-silicone wipes, but it was hard to tell whether the finish was matt or gloss. They easily removed the glue and light oil, while both the grease and ink had all but disappeared within a minute. 
We'd niggle at the wipes' size, which is the smallest at 300 sq cm, and the price, which works out as the highest per sq/m. 
Simoniz Interior Wipes SWPS0014A 
Price: Around £4.00
Rating: 2.5 stars  
Number of sheets/price sq m: 20/£4.72
Website: holtsauto.com/simoniz
Like the others, these have no textured side and say nothing about hand care or being antibacterial, but they are biodegradable. 
The XL-rated wipes are a good size, at 423 sq cm, but with just 20 wipes per pack, they are the second most expensive here. They didn't feel as wet as the others and we had to work harder to get the cleaner into dimpled surfaces. 
Getting rid of the glue and light stains didn't take much effort, but a lot more was required to attack the ink. We couldn't quite remove all of the grease either. 
Verdict
It's hard to beat the Wonder Wipes in terms of price vs performance. The new Draper Smooth wipes produced an impressive stain result and the Armor All Gloss came up as the best of the car-specific wipes. 
Everbuild Multi-Use Wonder Wipes
Draper Hard Graft Multipurpose Smooth Wipes 12434
Armor All Gloss Finish Protectant Wipes 
Looking to keep your car clean? We've found the best cleaning products for your car…