48 money saving tips for motorists
Shave pounds off your annual motoring bills with these money saving tips for car owners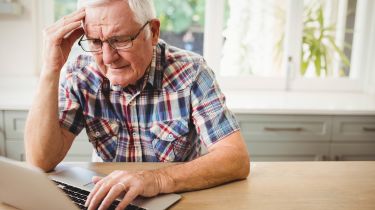 Looking for a heap of money-saving advice in no time at all? Here are our rapid-fire thrifty tips, covering everything from parking to loyalty cards.
Most of these are motoring-related, but some can save you money on all sorts of expenditures. From cashback hacks to a way to earn hundreds – or even thousands – from a patch of tarmac (yes, really), the following tips cover a whole lot of ground in no time at all.
Save on car insurance
Quote yourself happy
Don't blindly accept your annual insurance renewal quote; shop around and make sure you include your current provider in the search. Loyalty isn't always highly regarded, which is why your renewal price might be more than you paid last time around. It's also worth calling up for some good old-fashioned haggling if the renewal is unimpressive.
Say my name(d)
Adding a lower-risk driver to your policy can lead to a decent reduction in premium – even if the person in question won't be driving. Conversely, if there's a higher-risk named driver on there bringing the price up, do they need to be?
Insurance that rewards
Some price comparison sites including Confused.com and Compare the Market offer rewards when you search and take out a car insurance policy via them, such as two-for-one cinema tickets. Just ensure the price it's offering is as cheap as going directly with the provider.
Save on the road
A cunning plan
Plan carefully to take the most economical route for your car, which will vary depending on the kind of powertrain it has. Ensure you factor in the cheapest fuel stops (which will mean avoiding motorway service stations) or, for EV drivers, the best-value charging destinations.
Lighten the lead foot
Adapt your driving style to save fuel. Avoid quick acceleration and heavy braking by anticipating traffic, and consider cutting your cruising speed to 60mph, which could increase efficiency by 10 per cent on its own in combustion cars, and even more for EVs.
All aboard the savings train
Parkopedia is a great resource for finding cheaper parking, particularly at railway stations. Less pricey alternatives may not even be that far away, with enterprising nearby landowners often trying to undercut official station parking.
Fuel for thought
Use PetrolPrices.com to find your cheapest local filling stations, but don't go too far out of your way or you might burn off all the savings in wasted fuel. You can search by your current or future location, as well as check prices of regular and premium petrol and diesel. Also make a point of avoiding motorway filling stations, with their sky-high fuel prices, like the plague.
Don't pay a premium
For most modern cars, the benefits of filling up with premium unleaded - in terms of both fuel economy and performance - are negligible. Save yourself around 10p a litre and go for the regular stuff; just remember older cars will suffer at the hands of E10, so E5 super unleaded might be your only option. Premium diesel, meanwhile, can do a good job of cleaning out the fuel system, so might be worth using only every 1,000 miles or so.
Prep your car for savings
Partnership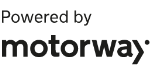 Need to sell your car?
Find your best offer from over 5,000+ dealers. It's that easy.
Ensure your car is set up to be as economical as possible. Have you removed unnecessary cargo? Are the tyres all inflated to the recommended pressures? Don't be tempted to over-inflate them, because that will also harm economy and cause uneven tyre wear that could force you to replace your rubber prematurely. Also, has the service schedule been adhered to? Regular servicing will also boost your car's efficiency.
Sharing is caring
Cut the cost of your commute and help the environment by using a service such as Liftshare. This matches you with others taking the same journey at the same time, allowing you to travel together and share costs.
Save on a new car
Don't get fleeced by a lease
If you're intending to pay for your car monthly, shop around for the best deal, so your monthly payments are as low as possible. Various factors affect leasing and PCP monthly payments.
Harness the power of the banger
Rather than being a car's first owner, consider being its last; buy a useable but cheap used car and keep it going for as long as you can. You might be surprised how modern – and reliable – a car you can buy for very little cash. 
Size matters
That big car on your drive may no longer be as useful as it was. For instance, if your kids have left home or it might have been too large in the first place. By downsizing, you should be able to enjoy lower running costs.
Trim the fleet
Ask yourself if you really need more than one car. Greater reliance on walking, cycling and hourly car rental services could allow you to make do with fewer vehicles.
Save on servicing, parts and repairs
Get your hands dirty
Save on garage bills by taking on some of the jobs yourself. Even if you start out with simpler work – think changing bulbs – the savings can be big. As your confidence increases, you can tackle jobs like oil and filter changes.
Motoring calendar
Use a free service such as Google Calendar to set up alerts throughout the year for things such as MoT, servicing and more. Forgetting any of these, after all, could end up being costly in terms of fines and mechanical strain.
Pre-MoT test checks…
There are various faults your car could fail an MoT test on that are easy to sort yourself. Take a good look through the full list of what an MoT covers and see what you're able to check and rectify (think bulbs and wipers) before heading to the test centre.
…and choose wisely
Continuing with MoT tests, consider using a council-run MoT station. These establishments only do the tests themselves, and not any of the remedial work. So they have no benefit in unjustly failing your car as an unscrupulous independent garage potentially could.
Get your rubber for less
Use sites such as Blackcircles.com when replacing tyres to save money while still getting the best possible products in your budget, and take advantage of offers on particular brands.
Save by shopping smart
Perks at work
Check what motoring-related rewards your employer offers; you might be able to get discounted/free breakdown cover or a low-interest loan to finance a car. If the selection is disappointing, use tools such as staff surveys to feedback and hopefully improve the offering further down the line.
Money for nothing
Use cashback sites such as Quidco on as many of your motoring expenditures as possible, and all other purchases. These will give small amounts of cashback paid either directly into your bank account or as shopping vouchers.
'Loyalty'
Loyalty schemes are supposed to draw you back to the same establishment time after time. Instead, just sign up for every programme you might end up using – if you're spending the money anyway, you might as well get something back, and such rewards do build up nicely over time, depending on how often you visit.
House of cards
Another way of getting rewards is through particular credit cards that provide cashback, air miles and more for users. Use it for all spending – motoring or otherwise – but treat it like a debit card and have a direct debit set up to pay the full amount owed every month.
Voucher codes
Before checking out with a basket of motoring or other goods online, always have a good search around for a voucher. You might find that the retailer you're using gives a discount when signing up for a newsletter, for example.
Shopping savvy
Use autoexpress.co.uk's product test archives to find the best-value accessories. Then, use services such as Google Shopping and browser plug-in Honey to nail down the lowest possible price.
Club together
Look at motoring organisations you can join to save money. Halfords recently launched its Motoring Club, for instance, while current and former civil servants and public sector workers can join Boundless by CSMA.
Save on plugging in
Get money back from the government
EV-related government grants are drying up, sadly, but those living in rental properties and flats with off-street parking can still claim back up to £350 on home chargepoint installation via the EV chargepoint grant.
No charge for charge
Use services such as Zap-Map to hunt out free EV-charging facilities wherever you go – shopping centres can be particularly good for this. You may not get much more than 7kW, but if you're hanging around for a few hours, you should hopefully leave with a decent increase in miles for little or no outlay.
Plug-in as often as possible
Many are drawn to plug-in hybrids because of their comparatively low BiK figures, but it'd be foolish to only save money via the tax breaks these models bring. Plugging in as often as you can could mean you rarely need to use a PHEV's internal combustion engine. If, on the other hand, you run one with the battery flat, the fuel economy will be poor.
More ways to save…
Let your driveway earn its keep
Spare driveway spot? Consider renting it out through a service such as Your Parking Space or Just Park – the first £1,000 of yearly earnings from this will be tax-free. In more built-up areas, particularly in London near big public transport hubs, it can bring in thousands a year.
AirBnB (for cars)
It's potentially a little daunting, but there are services, such as Turo, which allow you to treat your car like an AirBnB, renting to others for a reasonably good return.
Make that parking fine disappear…
You've nothing to lose by contesting a parking fine, and a lot to gain. Search online for guides on how best to challenge if you think it's been issued unfairly.
…but was it actually a parking fine?
On that subject, you technically don't need to pay a charge from a private parking firm at all – these are often effectively invoices, rather than penalty charge notices, even though they're often presented as the latter.
Reduce the tax pain
Pay vehicle tax yearly and save. Those paying the most stand to save the most – buying yearly is £63 cheaper than two single six-month payments for 2001-2017 cars in the most polluting 'M' tax band. The difference between yearly and paying every six months or monthly via direct debit isn't quite as big, at just over £30.
Human power
Don't need to go so far? Consider walking or cycling – the difference in journey time might not be as big as you might think. You might even arrive quicker than driving when the traffic is heavy, and get some exercise.
Go fully car-free
Some – particularly in urban areas – might be able to do without a car if walking, cycling and using public transport prove to be suitable alternatives. We at Auto Express consider this a last resort, of course!  
More car money saving tips...