Toyota Yaris GR Sport vs Ford Fiesta ST-Line
It's a warm hatch showdown as the new Toyota Yaris GR Sport goes head-to-head with the Ford Fiesta ST-Line
Toyota's Yaris GRMN hot hatch was one of the revelations of 2018. The supermini is great to drive with a refreshingly individual approach, shunning a turbo for a supercharger. Now the performance model has influenced this newcomer, the Toyota Yaris GR Sport.
It's a new trim level for the range, but rather than taking the GRMN's engine, the GR Sport uses some of the flagship Yaris's chassis parts to add an extra element of dynamism, claims Toyota. So buyers get sporty looks and handling without the out-and-out hardcore performance.
However, there's a car that's been offering this in an affordable package for years already: the Ford Fiesta in ST-Line trim. So in this warm hatch head-to-head, which model is the more convincing choice? Read on to find out.
Head-to-head
| | | |
| --- | --- | --- |
| Model: | Toyota Yaris GR Sport | Ford Fiesta 1.0 EcoBoost 100 ST-Line 5dr |
| Price:  | £19,835 | £18,085 |
| Engine:  | 1.5-litre 4cyl petrol/electric motor | 1.0-litre 3cyl turbocharged petrol |
| Power/torque:  | 99bhp/N/A | 99bhp/170Nm |
| Transmission:  | CVT automatic, front-wheel drive  | Six-speed manual, front-wheel drive  |
| 0-60mph:  | 12.0 seconds | 9.9 seconds |
| Top speed: | 102mph | 112mph |
| Test economy:  | 41.6mpg/9.2mpl | 42.0mpg/9.2mpl |
| CO2/tax:  | 89g/km/£130 | 111g/km/£140 |
| Options:  | GR Sport bi-tone white paint (£250), GR Sport visual pack (£100), Toyota Touch 2 with Go Navigation (£650) | None |
Toyota Yaris GR Sport
For: Revised chassis tune improves handling, sweeter steering, strong efficiency potential.Against: Hybrid engine lacks punch, poor infotainment, not very practical.
Given how much we loved the Yaris GRMN, this GR Sport model, with its enhanced chassis set-up, should have been a strong contender in this test, offering engaging handling combined with an efficient powertrain. But it's not.
The tweaks to the suspension and the faster steering do result in a more rewarding drive. The weight of the steering is nice – it's heavier and feels meatier than the Ford's as a result, but it's not as fast or as precise, so the car doesn't feel as darty. Despite the new anti-roll bar, the Yaris does lean in bends and isn't as well controlled as the Fiesta.
There's a soft edge to the initial part of the damping, but after this the Toyota tends to run out of ideas and control. It feels firm and busy in some situations, with high-frequency bumps.
While on the whole this is an improvement and the alterations have injected the regular Yaris with a slightly greater sense of dynamism, the GR Sport is still fundamentally flawed as a warm hatch.
This is partly due to the lacklustre engine. It uses a 1.5-litre four-cylinder petrol in combination with an electric motor – exactly the same set-up as the standard Yaris Hybrid – to deliver 99bhp. It gets worse, because this is sent to the front wheels through a CVT automatic. It's an odd choice in a car that's been designed as a sportier 'warm' model.
Despite the electric motor, it doesn't feel torque-rich and to get the full hit you have to use plenty of throttle. With no driver control over ratio selection it means the gearbox sends the revs soaring when you want to make progress.
Talking of which, the Yaris GR Sport is nowhere near as fast as the Fiesta. It took 12.0 seconds to go from 0-60mph on test, and due to the CVT we couldn't record in-gear times. It's fair to say that it can't match the Ford's performance anywhere.
Despite the chassis alterations, the Toyota doesn't handle as sweetly as the Fiesta, which feels a better, more thoroughly engineered and more connected product. By contrast, the Yaris feels more disparate: the engine and box are at odds with the chassis.
It is also hamstrung by the same elements that hold the standard car back. The Yaris is smaller than the Ford, the infotainment isn't as good and cabin quality isn't a match. It's considerably pricier than the Ford as well, at £19,835, but only comes with a comparable level of power and equipment.
Partnership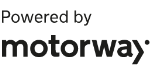 Need to sell your car?
Find your best offer from over 5,000+ dealers. It's that easy.
The new sports seats are nice, hugging your back but a little short on support under your thighs. You get climate control, 17-inch alloys, a different steering wheel, some good safety tech, a seven-inch display with DAB radio and a reversing camera. 
Testers' notes
• Infotainment: Toyota's seven-inch touchscreen isn't very clear. Apple CarPlay and Android Auto aren't offered, so if you want sat-nav you'll have to spend an extra £650.
• Transmission: CVT automatic gearbox keeps a cap on acceleration and feels at odds with the Yaris's sportier suspension set-up.
• Interior: Sports seats are supportive, but the driving position and quality of the GR Sport's cabin trail the Fiesta's.
Ford Fiesta ST-Line
For: Great handling and agility, fast, precise steering, torquey engine.Against: Suspension is firm so ride quality can occasionally degrade.
Ford's Global B small car platform is a triumph. It means the Fiesta is great to drive, and its sporty credentials have only been enhanced with this ST-Line version. It doesn't offer the same levels of thrills as its ST sibling, but there's still a hint of that car's fun, effervescent character in this lower rung of the Fiesta ladder.
The steering is fast, lighter than the Yaris's, but even more accurate, so combined with the Ford's lighter kerbweight – it doesn't have to carry around a heavy and old-school Nickel hydride battery like the hybrid Toyota, remember – it's much more agile, changing direction in a way that seems to shrug off even tighter corners.
It's helped by a suspension set-up that offers plenty of cornering composure. It's firm, especially on our car's £600 optional 18-inch alloy wheels, but this at least means there's not much slack in the system, so the Fiesta's nose darts towards apexes, while the chassis doesn't roll over at faster speeds.
There's more control than in the Toyota when the Ford hits a mid-corner bump, too. Yet sometimes when you encounter a severe depression, the big wheels thump back because the firm springs and damping struggle to soften the blow.
However, it's a mild drawback of an otherwise impressive package that when compared with the Yaris, is enhanced by the engine, too.
The 1.0-litre three-cylinder turbo petrol engine helped the Ford cover 0-60mph in 9.9 seconds, 2.1 seconds faster than the Toyota. From 30 to 70mph through the gears the Fiesta was 2.4 seconds up on the Yaris, although there's enough grunt at low and mid revs thanks to the 170Nm of torque, so you don't always have to be working the transmission.
That makes for more relaxing progress on the motorway, even if the ST-Line can start to pogo slightly due to its firmer set-up. There's much less road, wind and engine noise, though.
What noise you do hear from the motor is more characterful than the drone from the four-cylinder Yaris, which isn't helped by the CVT automatic box (a torque-converter auto is available on the Fiesta, hiking the price by £1,410). The three-cylinder Ford unit has personality and gurgles away with a muted but audible thrum. While it doesn't like to rev much beyond 4,500rpm, there's lots of accessible performance lower down in the rev range.
The Fiesta's cabin also shades the Yaris's. It's better trimmed, with softer plastics and more standard kit. Apple CarPlay and Android Auto (giving nav), air-con and DAB radio are standard, so the kit list is okay. And remember, the Ford is £1,750 cheaper.
Testers' notes
• Infotainment: Ford's touchscreen is one of the better units on the market and is sharp and clear. Sat-nav is an option, but with Apple CarPlay and Android Auto fitted, you can use your smartphone for navigation instead.
• Transmission: Six-speed manual adds to the fun of driving the Fiesta. Smooth operation makes swapping ratios enjoyable.
• Interior: Materials in the ST-Line's cabin trump the Yaris's, while the driving position and supportive  sports seats are also better.
Verdict 
First place: Ford Fiesta ST-Line
In pretty much every area the Fiesta beats the Yaris. While the Ford feels like a modern sporty supermini, the Toyota seems at least a generation old by comparison. The ST-Line rides and handles better, has a sharper, sweeter powertrain, is more practical and costs a lot less. It takes an easy victory.
Second place: Toyota Yaris GR Sport
The Yaris GR Sport is a flawed car. While the chassis revisions aren't without merit, they're at odds with the efficiency-focused, unrefined and sluggish powertrain. It also trails on practicality and infotainment, but adopt a more laid-back driving style and you'll play to the Toyota's strengths more.