Vauxhall Astra's not flagging at 36 years and counting
Vauxhall celebrates Astra anniversary by creating Union Jack with 128 cars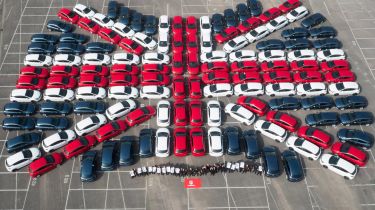 Vauxhall has commemorated the 36th anniversary of the launch of the Astra with the creation of a huge Union Jack at its Ellesmere Port factory.
The United Kingdom's iconic flag was recreated using 128 of the new seventh generation Astra, using cars coloured in red, white and blue.
Vauxhall claims that its popular car, which has sold over three million in the UK, has at some point been owned by one in four people in Britian. Over five million cars have been made here and exported to 25 European countries.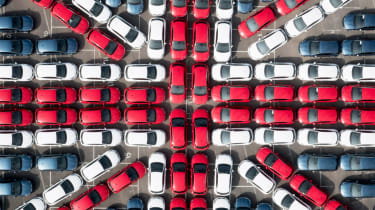 The Ellesmere Port site won a new contract with Vauxhall in 2012, securing 2000 jobs and £140 million worth of investment.
Full production of the latest edition Astra, is expected to peak in 2016 with 680 cars rolling off the production line everyday. Each car takes just 24 hours to assemble, a figure that Vauxhall aims to reduce to 22 hours as production increases.
The new Vauxhall Astra goes on sale in October priced from £15,295.
Have you owned a Vauxhall Astra? Let us know in the comments below...