Vauxhall Insignia vs Skoda Superb
Vauxhall Insignia and Skoda Superb go head-to-head in a saloon showdown
Large family cars aren't as popular as they once were. The two models we're testing here are the facelifted Vauxhall Insignia and the Skoda Superb, which sit in a market segment that was once as dominant as it gets, yet is barely more than a niche in 2021.
Yet the reasons why are more to do with changing tastes than any issue with the cars themselves. These family vehicles are huge inside, with more room than similarly priced premium models and useful hatchback boots with a massive amount of room in the back. It means they're fantastic value for money if you need a spacious family car. The latest models are also packed with all of the up-to-date technology you could want, so they are really appealing if you're a pragmatic buyer. 
The new Vauxhall Insignia comes complete with a fresh diesel engine, which is another sticking point for many modern buyers. Yet although diesel power is quickly becoming unfashionable these days, it's still well worth considering for a certain type of motorist: those who cover a lot of miles each year.
Here we'll find out which of these two models from Vauxhall and Skoda makes the most sense as a family car that can also deal with commuting and long holiday trips.
Vauxhall Insignia 
| | |
| --- | --- |
| Model: | Vauxhall Insignia 1.5 Turbo D SRi VX-Line Nav  |
| Price: | £28,720 |
| Engine: | 1.5-litre 3cyl turbodiesel, 120bhp  |
| 0-62mph:  | 10.7 seconds |
| Test economy:  | 41.0mpg/9.0mpl  |
| CO2:  | 121g/km  |
| Annual road tax:  | £150 |
Vauxhall's Insignia Grand Sport is a former Best Family Car winner at the Auto Express New Car Awards. In the past it has offered excellent value for money and it's still the cheaper of the two here, being exactly £1,000 less than the equivalent Superb. We're testing the 1.5 Turbo D engine in SRi VX-Line Nav form, which costs from £28,720.
Design & engineering
The updated Vauxhall Insignia is a little different to the previous model, in that it has a new bumper and grille design, plus reshaped headlights. These changes are fairly minor overall, though, and the main story here is the new diesel engine.
Unusually, it's a three-cylinder turbocharged diesel motor with a capacity of 1.5 litres. It's designed to be as efficient as possible, and falls short of the Skoda Superb diesel's power figures. The Vauxhall has 120bhp and 300Nm of torque, which puts it well behind the Skoda's 148bhp and 340Nm.
It drives the front wheels through a six-speed manual gearbox, which is the same layout as the Superb. Likewise, the Vauxhall uses MacPherson struts at the front and a multi-link set-up at the rear, which means it's good to drive.
The Insignia is cheaper than the Superb, but the interior appears to be where the money has been saved. The design is plain and doesn't have the Skoda's premium air, because the materials used look and feel cheaper. Build quality is good, though, and it's spacious.
We found that the gearstick is a bit awkward to use, the steering wheel rim is a little too thick and the steering column restricts legroom, particularly for taller drivers. However, the driving position and the control weights are good. Standard equipment is a strong point, and the Vauxhall comes with sat-nav, a digital display behind the wheel, LED headlights, heated seats and smartphone connectivity.
Partnership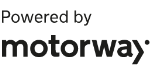 Need to sell your car?
Find your best offer from over 5,000+ dealers. It's that easy.
Driving
There's no getting around it: the new 1.5-litre diesel is a disappointing addition to the Insignia range. A small-capacity diesel is supposed to be all about saving fuel, but in our tests it was actually less efficient than the Skoda, while also being noisier and less powerful.
The three-cylinder engine is assisted by a turbocharger, but when this isn't providing maximum boost – at low and high revs – the engine is absolutely gutless. Where the Skoda's 2.0-litre engine is torquey from low revs, the Vauxhall's unit feels very weak until 1,750rpm, then you get a surge of power briefly before it drops off again. It's frustrating to use, and is reflected in the slower 0-62mph time of 10.7 seconds. The Skoda does the same sprint in 9.1 seconds.
While the Insignia's engine is noisier than the Superb's, it's not massively intrusive unless you're standing outside the car. It's still audible on the motorway, though, where the Skoda's is smoother at speed. Vauxhall's six-speed manual gearbox is okay, but the shift isn't as slick as the one in the Superb.
We've praised the Insignia before for being good to drive, and this new version is still enjoyable on a twisty road. It has a good driving position, fine control weights and plenty of grip. 
However, we found that this high-spec model, which sits on 20-inch alloy wheels, wasn't as comfortable as we'd like. It was a long way from the Skoda in terms of comfort, but it would be unfair on the Insignia if we didn't point out that we previously ran a car with much smaller alloys on our fleet and it rode beautifully, so there's every chance this new model is better in a lower trim level.
Practicality
There's loads of space inside the Insignia. Even the tallest adults will find there's more than enough headroom in the back, and legroom will impress just about anyone sitting in the rear seats. Even behind a tall driver, there's more than enough room.
There's a good amount of light in the cabin, too, although the dull black materials used inside do bring down the mood a little.
Yet the Insignia's 490-litre boot is a lot smaller than the huge 625-litre load bay in the Skoda, which extends to 1,760 litres with the seats down. Fold the rear bench down in the Vauxhall, however, and there's a still very handy 1,450 litres available.
Ownership
Vauxhall's poor 29th place out of 30 brands in our Driver Power 2020 owner satisfaction survey is striking, but there's some good news: the manufacturer's dealers did well, coming 10th out of 25 in our poll, and there are hundreds of them across the country.
There's plenty of assistance equipment included as standard on the Insignia, including a reversing camera, parking sensors, lane-keep assist and autonomous emergency braking, although there's no blind-spot assist available.
Running costs
The new small diesel engine in this car was disappointing during our test, only returning 41.0mpg. The Skoda's 2.0-litre engine managed 49.4mpg, which works out at £1,369 per year at current fuel prices. 
The Vauxhall will cost £1,650 over the same 12,000 miles, which is a significant chunk, especially if you do more miles than average.
While the Insignia is cheaper than its rival to buy, the £1,000 saving on list price doesn't seem worth it when you factor in fuel and fast depreciation, which the Vauxhall also suffers from.
There is some good news for company car drivers, because the Insignia will cost lower-rate earners £1,538 per year versus the Skoda's £1,651 in tax. It's not a huge saving, but one of the only areas where the Vauxhall actually gets one over on the Skoda. 
Testers' notes
"One major area where the Insignia lags behind its rivals is the lack of a plug-in hybrid version. These tax-busting models are a huge pull for company car drivers, so Vauxhall really loses out here."
Skoda Superb
| | |
| --- | --- |
| Model: | Skoda Superb 2.0 TDI 150PS SE L |
| Price: | £29,720 |
| Engine: | 2.0-litre 4cyl turbodiesel, 148bhp  |
| 0-62mph:  | 9.1 seconds |
| Test economy:  | 49.4mpg/10.9mpl  |
| CO2:  | 129g/km |
| Annual road tax:  | £150 |
The Skoda Superb has been one of our favourite cars in this class for years and is available with a wide array of powertrains. Here we're testing the 2.0-litre diesel model in SE L trim, which costs from £29,720.
Design & engineering
The Superb sits on the Volkswagen Group's MQB platform, so it shares engines and other parts with many other models, including the similar Volkswagen Passat. The 2.0-litre diesel engine that our test car uses has been around for years and is available in many VW Group cars, and it's as good as ever, delivering lots of torque and good fuel economy. 
It has 340Nm of torque, which is more than the Vauxhall's 300Nm, but it also feels stronger lower in the rev range and is a much brawnier engine.
The Skoda uses MacPherson struts up front and a multi-link rear end, which is the same as its rival, and it brings plenty of comfort. It's possible to add an option called Dynamic Chassis Control (DCC) for £1,030 that adds adaptive dampers, which can be put in Comfort, Normal and Sport settings. It's not needed on the Superb, though, because it rides very smoothly on the standard set-up. You can choose driving modes on all but the entry-level Skoda, but without DCC fitted it just changes the steering and engine response slightly.
Although the interior is lighter and feels more spacious than the Insignia's, the actual amount of passenger space is very similar. The materials used are on a par with its rival's and build quality is just as good.
Skoda's infotainment set-up is slightly better, though, and it looks smart on the dash. Higher-spec Superb models have a more upmarket feel but this mid-range SE L looks good value for money because it feels more upmarket than the price suggests.
Driving
The Skoda is very comfortable, and it remains composed over rough roads, so potholes don't crash or thud into the cabin. The seats are supportive, too, and while the driving position isn't quite as snug as the Vauxhall's, a long trip is no issue at all in the smooth-riding Superb; it's still the most comfortable car in its class. 
Although the steering is a bit light and there's very little feel or feedback through the wheel, it's fine for this kind of car and means the Skoda is really easy to drive. Refinement is a strong point for the Superb, too, because wind and road noise fade away into the background when you're on a motorway trip.
The 2.0-litre engine is a little gruff, but it's smoother than the three-cylinder diesel in its rival and settles down once you're up to speed. It's really punchy, thanks to the 340Nm of torque from 1,750rpm, and feels much more powerful than the Insignia from lower down in the rev range. This, in turn, makes the Skoda feel more effortless to drive. 
It's more than 1.5 seconds quicker from 0-62mph than the Vauxhall, taking a claimed 9.1 seconds, and it feels it. The power and torque advantage over the Insignia is very evident when you're on the move.  
The Skoda's six-speed manual gearbox is very pleasant to use, with a slick action and good gearstick placement in the cabin. The clutch is nice and light as well, and unlike in the Vauxhall you can pull away without needing any throttle because the engine is strong at low revs.
Practicality
The Skoda Superb has always been known for its interior space and this version is as good as ever.
For a start the boot is huge: it's 135 litres bigger than the Insignia's, which isn't exactly lacking luggage space. It's easy to get things in and out thanks to the large hatchback opening, too.
Once you fold the seats there's 1,760 litres of space, which is really useful for long weekends away. Plus rear-seat passengers are well served because there's lots of light in the back, while head and legroom are also excellent. There's even more room in the back of the Skoda than in its rival, although we would be happy to sit in either car for a long trip because they're both great in this regard.
But if you need more space Skoda does offer a Superb estate; the Insignia is only available as a hatchback after Vauxhall removed the Sports Touring estate from sale. 
Ownership
Skoda is consistently a high performer in our Driver Power customer satisfaction surveys, and in 2020 the brand came in fifth out of 30. That's not as good as some previous years but still night and day next to the very poor 29th that Vauxhall managed.
You get lots of safety kit on the Skoda, including blind-spot assist, although a reversing camera costs £385 and lane-keep assist is a further £525, which seems a little stingy given the price of the car. 
Both models scored five stars in their respective Euro NCAP crash tests. The Skoda was evaluated in 2015 and the Vauxhall in 2017.
Running costs
The Skoda was more efficient during our test than the Vauxhall, despite its larger-capacity engine. It's a little more expensive to buy, but factor in fuel economy and it starts to look like the better-value car. 
On test we managed an average of 49.4mpg with the Superb versus the Vauxhall's 41mpg. That means over 12,000 miles you can expect to pay around £1,369 on fuel running the Skoda, while the Insignia will cost you another £300 annually. 
The Skoda sits in the 28-per-cent bracket for company car tax, which means standard-rate earners will pay £1,651 Benefit-in-Kind for the year to tax one. The Vauxhall's slightly lower claimed emissions mean it sits in the 27-per-cent bracket, which will costs a lower-rate taxpayer £1,538 for the year in contributions.
Testers' notes 
"This Superb really marked a turning point for Skoda. It wasn't just comfortable, refined and well equipped – as you'd only expect – but it also looked great for a big family hatch."
Verdict
First place: Skoda Superb
The Superb is a fantastic family model and we'd recommend it in a heartbeat to anyone who needs a roomy, comfortable and efficient everyday car. It's great at long trips in diesel form, and it's definitely the better car in this twin test because it's more powerful, more efficient and more comfortable than the Insignia here. The tech available is excellent, and there's a huge amount of space inside. 
Second place: Vauxhall Insignia
The Insignia is still good value, because it's really spacious inside, well equipped and nice to drive. Yet as its prices have crept closer to the competition's, it starts to look less convincing. This particular model is to be avoided, because the small diesel engine isn't pleasant to use and wasn't very efficient on test. The Vauxhall wasn't as comfortable as the Skoda either, so it finishes second here. 
Also consider...
Volkswagen Passat
Model: Volkswagen Passat 2.0 TDI 150PS SE Nav
Price: £29,435 
Engine: 2.0-litre 4cyl, 148bhp
The VW Passat isn't quite as good value as the Superb, but it uses the same engine, so it's a great choice. It's not quite as practical, but has a smart image, a pleasant cabin and lots of tech. It's one to keep in mind in case you spot a great deal while shopping for a Superb.
Model: BMW 520d M Sport
Price: £29,000 
Engine: 2.0-litre 4cyl, 187bhp
BMW 5 Series isn't quite as practical as our rivals, because it's a saloon, but it's still very spacious. It's also fantastic to drive, supremely comfy, very efficient and packed with tech. At £29,000 and with 13,000 miles, a used 5 Series looks like a bargain.
Figures 
| | | |
| --- | --- | --- |
|   | Skoda Superb 2.0 TDI 150PS SE L | Vauxhall Insignia 1.5 Turbo D SRi VX-Line Nav  |
| On the road price/total as tested | £29,720/£29,720 | £28,720/£29,080 |
| Residual value (after 3yrs/36,000) | £14,028/47.2% | £12,321/42.9% |
| Depreciation | £15,692 | £16,399 |
| Annual tax liability std/higher rate | £1,651/£3,303 | £1,538/£3,077 |
| Annual fuel cost (12k/20k miles) | £1,369/£2,282 | £1,650/£2,750 |
| Insurance group/quote/VED | 22/£498/£150 | 19/£522/£150 |
| Cost of servicing | £396 (2 years) | £22pm (3 years) |
| Length/wheelbase | 4,869/2,841mm | 4,906/2,839mm |
| Height/width | 1,469/1,864mm | 1,455/1,863mm |
| Engine | 4cyl in-line/1,968cc | 3cyl in-line/1,496cc |
| Peak power/revs  | 148/3,500 bhp/rpm | 120/3,500 bhp/rpm |
| Peak torque/revs  | 340/1,750 Nm/rpm | 300/1,750 Nm/rpm |
| Transmission  | 6-speed man/fwd | 6-speed man/fwd |
| Fuel tank capacity/spare wheel | 70 litres/£190 | 62 litres/£160 |
| Boot capacity (seats up/down) | 625/1,760 litres | 490/1,450 litres |
| Kerbweight/payload/towing weight | 1,480/657/2,000kg | 1,505/650/1,500kg |
| Turning circle | 11.1 metres | 11 metres |
| Basic warranty (miles)/recovery | 3yrs (60,000)/3yrs | 3yrs (60,000)/1yr |
| Driver Power manufacturer/dealer pos. | 5th/11th | 29th/10th |
| NCAP: Adult/child/ped./assist/stars | 86/86/71/76/5 (2015) | 93/85/78/69/5 (2017) |
| 0-62mph/top speed | 9.1 secs/138mph | 10.7 secs/127mph |
| Auto Express econ. (mpg/mpl)/range | 49.4/10.9/761 miles | 41.0/9.0/559 miles |
| WLTP combined  | 49.6-57.7mpg | 51.4-61.4mpg |
| WLTP combined  | 10.9-12.7mpl | 11.3-13.5mpl |
| Actual/claimed CO2/tax bracket | 153/129g/km/28% | 185/121g/km/27% |
| Airbags/Isofix/parking sensors/cam | Seven/yes/F&R/£385 | Six/yes/F&R/yes |
| Auto box/lane-keep/blind spot/AEB | £1,440/£525/yes/yes | £1,700/yes/no/yes |
| Clim./cruise ctrl/leather/heated seats | Yes/yes/yes/yes | Yes/yes/yes/yes |
| Met paint/LEDs/keyless/pwr tailgate | £595/yes/yes/yes | £360/yes/yes/no |
| Nav/digi dash/DAB/connected services | Yes/£475/yes/yes | Yes/yes/yes/yes |
| Wireless charge/CarPlay/Android Auto | £270/yes/yes | No/yes/yes |