Used Vauxhall Insignia (Mk2, 2017-date) review
Our guide to buying a used second-generation Vauxhall Insignia
Verdict
The D-segment in which the Insignia sits has been under threat for years and it's been shrinking at an alarming rate, because buyers have moved away from large family hatchbacks and estates into SUVs. That's a shame because cars like the Insignia have a lot to offer.
So much in fact, that we've recognised the Insignia's talents officially with more than one award. In 2017 the Insignia scooped Best Large Family Car in the CarBuyer awards; a feat that it repeated in 2018.
Meanwhile, the Insignia was also the Auto Express Family Car of the Year in 2018 before taking the same gong the following year.
As a used buy the Insignia is arguably even more attractive, with its keen prices, wide model range and ready availability, so if you're looking for a multi-talented large family car, don't just consider an SUV – take a closer look at what Vauxhall has to offer.
When the original Vauxhall Insignia arrived in 2009, it would probably have been feted as a brilliant family car if it hadn't been for the existence of the Ford Mondeo. In isolation the Vauxhall was a perfectly decent car that appealed on numerous levels, but its arch-rival from Ford seemed to have the edge on it at every twist and turn.
When the second-generation Insignia arrived eight years later, the Mondeo was still an ever-present threat, but by this point a raft of compact executive models from the likes of Audi (A4), BMW (3 Series) and Mercedes (C-Class) were giving the Vauxhall a hard time.
We'd struggle to argue that the Insignia is more desirable than those German alternatives, but as an all-round purchase there's a lot to like about the Vauxhall, especially how much car you get for your money when buying used.
History
The Vauxhall Insignia Mk2 arrived in summer 2017, with a choice of 138bhp or 153bhp 1.5-litre, or 256bhp 2.0-litre turbocharged petrol engines. Diesel fans could select between 109bhp and 134bhp 1.6-litre, and 174bhp 2.0-litre powerplants.
From the outset there were estate (Sports Tourer) and hatchback (Grand Sport) models available, then in October 2017 the Country Tourer was added to the range, with only a 167bhp 2.0-litre diesel engine. This pseudo off-roader featured standard all-wheel drive and a ride height raised by 20mm.
By the end of 2017 a sporty GSi edition had been introduced in hatch and estate forms, with either a 256bhp 2.0-litre petrol engine or a 207bhp 2.0-litre twin-turbo diesel unit.
A 197bhp 1.6-litre turbocharged petrol engine was available from August 2018, then in January 2020 a facelifted Insignia reached showrooms, with styling updates, new driver-assistance systems and next-generation LED headlights. There were also new gearboxes and turbocharged engines: 143bhp 1.4, 197bhp or 227bhp 2.0 (all petrol), or there was a 120bhp 1.5-litre diesel unit.
Which one should I buy?
Predictably, the entry-level petrol and diesel engines lack zest, but they're perfectly adequate even for long motorway drives if you're in no hurry. It's definitely worth opting for something slightly further up the range though.
Partnership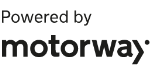 Need to sell your car?
Find your best offer from over 5,000+ dealers. It's that easy.
It's the same when it comes to trim levels; the entry-level Design comes with automatic headlights, powered windows front and rear, keyless go, air-con, cruise control plus powered windows front and rear.
The Design Nav simply adds navigation, while SRi Nav brings sports seats and dual-zone climate control.
Next up is SRi VX-Line Nav, which adds 17-inch or 18in alloy wheels, a bodykit, black headlining and a heated steering wheel.
Then Tech Line Nav adds front and rear parking sensors, automatic wipers and height adjustment for the passenger seat. Elite Nav versions have LED matrix headlights, privacy glass, part-leather trim plus heated front and outer rear seats.
Alternatives
The Audi A4, BMW 3 Series and Mercedes C-Class are all alternatives to the Insignia, albeit at a higher price.
However, the most obvious threat to the Insignia comes from the Ford Mondeo, which also has a wide model range, offers value and practicality in spades, and is reasonably readily available.
Another alternative is the Skoda Superb or its smaller brother the Octavia; both come in hatchback and saloon forms and offer value, space, plus they're user-friendly.
Related to both of the Skodas are the Volkswagen Arteon and Passat, which are stylish, well-made, high-tech and come with some excellent engines.
A more obvious rival is the sharp-looking Peugeot 508, with its impressive cabin and engaging driving experience; traits that are shared with the Mazda6.
We'd also consider the more-premium Volvo S60 and V60. Admittedly, they don't come in hatchback form, but there's still plenty to love about them. Finally, check out the Hyundai i40 and Kia Optima, which are excellent value, well equipped and usually very reliable.
What to look for
Electrical issues
The most common glitches with the Insignia are related to the electrics and electronics. The rear parking sensors can go on the blink because of water getting into the connectors in the loom.
Lane-departure switch-off
The lane departure-warning system switches off in certain situations (listed in the manual). However, the camera and the inside of the windscreen can get very dirty, leading to problems; it's an easy DIY clean though.
Codename
The original version of this car was known as the Insignia A by Vauxhall, with its successor, as covered here, known as the Insignia B. However, Vauxhall officially marketed the second-generation car as the Insignia Grand Sport.
Spare wheel
All Insignias came with a tyre-inflation kit instead of a spare wheel. However, as an extra-cost option a 16-inch or 17in steel space saver spare wheel was available for all models, regardless of engine or trim.
Interior
You can't accuse Vauxhall's designers of opting for form over function, because the Insignia's dashboard is very easy to live with, but it misses the flair of some rivals'.
The quality is generally very good and so is cabin space; there's ample room for four tall adults to stretch out in comfort.
Boot space is pretty average though; with the back seats in place the hatchback's boot has a 490-litre capacity. With the back seats folded this jumps to 1,450 litres; the estate's equivalent figures are 560 and 1,665 litres.
Running costs
All Insignias need to be serviced every 12 months or 20,000 miles.
The schedule runs on a three-level cycle: Interim, Main and Major, with the first one priced at £170 for diesel-engined cars and £160 for petrols. The Main is pegged at £295 for diesels and £265 for petrols, whereas the Major service costs £365 regardless of which engine is fitted.
An oil and filter change is also available for £99 (whether petrol or diesel), while the brake fluid change that's required every two years is priced at £59.
The petrol engines are chain driven so there are no cambelts to replace, but the diesel engines do have a belt and this needs to be replaced every six years or 100,000 miles.
You can pay £499 and have genuine parts fitted, or for £399 dealers will do the work using pattern parts.
Recalls
The Insignia B has been recalled 11 times so far, with the first campaign launched in April 2018 for a single car that left the factory with a poorly installed windscreen.
The next recalls came in May and June 2018 because of incorrectly fitted rear seatbelts and oil leaks respectively.
There was one more recall in 2018, in September, because some cars could suffer from fuel leaks.
The Insignia was recalled four times in 2019, the first in January because water leaks could lead to the central locking failing. The next three campaigns were launched in June, September and October 2019 because of brake problems, faulty wheels and poorly manufactured front seat frames.
There were three further recalls in 2020, once again because of oil and fuel leaks (both in February), and because the fuel tank could work loose (September).
Driver Power ownership satisfaction
The Insignia Mk2 has never appeared in any of our Driver Power surveys; the last time an Insignia of any kind made an appearance it was the Mk1 in the 2019 used car survey, when it notched up a 73rd place.
Incidentally, the Ford Mondeo Mk4 came 67th in the same poll.
Worryingly, Vauxhall came 29th out of 30 marques in our 2020 Brands survey.
Owners love Vauxhall's infotainment systems and they quite like the running costs, but across the company's products they're not impressed with the dynamics, reliability and build quality, the engine and gearboxes, or the cabin quality.