New Volkswagen ID. Golf to keep iconic name alive
The all-electric Volkswagen ID. Golf could arrive by 2026, and is likely to be sold alongside the ID.3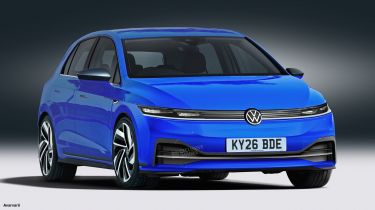 Volkswagen recently announced a hefty set of upgrades for its ID.3 all-electric hatchback – but the company isn't about to give up on its more famous family model, the Golf. And now, brand boss Thomas Schäfer has said that the iconic badge might be applied to an EV after the combustion-engined versions cease production.
The current Mk8 Golf is due for a facelift this year, and this is likely to bring further mild-hybrid tech. Recent spy shots have also shown that VW is tweaking the controversial infotainment system, while increasing the size of the central touchscreen display.
This is likely to be the last generation of the Golf to feature a combustion engine. But after this model reaches the end of its life, in around 2025 or 2026, VW boss Schäfer says that the Golf name could continue on an EV – and potentially one that will be sold alongside the successor to the current ID.3.
Speaking to Auto Express, Schäfer said that both the ID. and Golf names would continue. "Both have a reason to stay," he told us. "ID. is already a really well known logo for electrification. We created it, and the connection of Volkswagen and ID. works; there's no need to cancel it or redo it.
"Secondly, we have iconic brand names like Golf and GTI. You'd be crazy to let them die. At the moment we're working out our future line-up and naming logic. We will probably stick with ID. – but at the same time iconic models will also carry their name, like we have with the ID. Buzz. It works."
Asked whether this means Volkswagen could potentially have a vehicle called ID. Golf, Schäfer replied, "We might."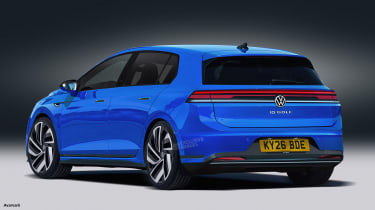 He added that the Polo supermini is less likely to continue than its larger stablemate. "It [the Polo] is pretty iconic," Schäfer said, "but is it iconic enough to carry on? That's not clear yet. Golf is definitely one we'll keep – there's no way we'd let that go."
Our exclusive images show how VW could take the acknowledged Golf styling cues – in particular, its sharply angled rear hatchback and thick C-pillars – and transpose them onto a vehicle based on the ID.3's MEB all-electric platform. This architecture had been expected to die in around 2026, when VW was planning to integrate its principles, and those of the more expensive PPE platform, into a single chassis and battery set-up called SSP.
But rumours suggest that VW is now preparing to extend the life of MEB by investing around 1.3billion Euros (£1.1bn) to allow the platform to accept the firm's forthcoming 'unified battery cells' and charge more quickly, at more than 200kW. These elements would deliver cost savings for VW, at the same time as improving the ID. models' competitiveness against key rivals.
Schäfer also revealed that the GTI name will be heading into electrification, possibly at the expense of the still-new GTX badge. "The discussion we're having now is to get the electric vehicles into performance and then carry the GTI name forward," he said. "GTX was an idea on the way to electrification; we came up with a different name. In future, whether we'll need this or not, we'll see. But GTI is so strong."
Partnership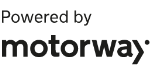 Need to sell your car?
Find your best offer from over 5,000+ dealers. It's that easy.
Schäfer confirmed that a new small all-electric Volkswagen is on track to be the entry point to the company's EV range – and he admitted that work has started on an even cheaper, more compact model.
"The smallest one that we're coming with is our ID.2," he confirmed, "and that will be well below 25,000 Euros (£21,000). Is that the end point? No, it can't be. The reality is that we need to get something below the 20,000-Euro mark. The team's now working on ideas for how we get there. We haven't found the solution yet, but I personally think it can be done, although you have to talk about range and what's really necessary in such a vehicle. Battery cost is, at the moment, the deciding factor."
This confirms that VW is looking to tap into a project first revealed by Auto Express. Skoda boss Klaus Zellner said that his team is in charge of the exploratory work on an even cheaper EV. "Skoda has to be the brand that has the easiest access into the VW Group," he told us. "And we're tasked to find the right solution for that."
Click here for our list of the best electric cars on sale...