How Volkswagen engineering achieves low car depreciation rates
Depreciation is the biggest cost connected to owning a car, find out how Volkswagen engineering keeps it under control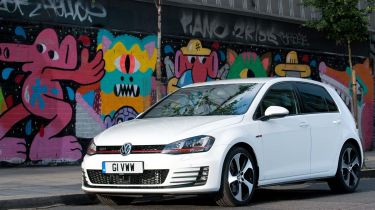 The Volkswagen brand is built on its reputation for quality, and the advanced engineering going into the current range continues to push the boundaries in this area. The benefits of Volkswagen engineering are felt throughout the customer's ownership period, and this creates demand that ensures low depreciation rates when the time comes to sell the car on.
Every new Volkswagen comes with a level of brand equity that the used car market loves and that money simply can't buy. This great image is built on solid foundations at the factories where the magic begins.
All Volkswagens are put together with meticulous attention to detail – for example, the average production time for a new Golf at the Wolfsburg plant in Germany is 17 hours, and it takes two to three days for the car to finally roll off the line.
This same care and attention is lovingly bestowed on every Volkswagen, wherever in the world it's produced. Owners can feel the advanced engineering at work in every car, from the famously solid clunk of the doors on the Golf to the air of solidity inside every model, whether it's an up! city car or a Phaeton executive saloon.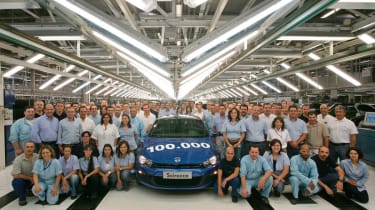 Staff on the Volkswagen production lines take real pride in their work, and the Volkswagen roundel on the grille is the last part to be attached – only when a product has been fully checked is it deemed worthy of the badge.
Volkswagen's engineering is also evident in the classy design for which the brand has become known over the years. While many rivals go for edgy, head-turning lines that are in fashion one minute and out of date the next, Volkswagen follows an evolutionary path that ensures every product looks timeless. Even a few years after its launch, a Polo or CC stands out as a premium product for which second-hand buyers are happy to pay that little bit more, slowing car depreciation.
While image and design are largely subjective, the one thing that's guaranteed to send a car's value tumbling is a poor reliability record. And thanks to its precision engineering, Volkswagen strives to ensure every one of its products will provide years of trouble-free service.
The level of testing that goes into every new Volkswagen car is incredible – from extreme hot and cold weather trials that push engines and transmissions to the limit, to monsoon testing to ensure the bodywork is impervious and won't corrode. The results of this are clear to see, as Volkswagen has more cars on the road with 100,000 miles and above than any other manufacturer. Buyers know they can rely on a Volkswagen, whether it's new or used.
They also know that their car will be protected from depreciation by the generous standard specification on every Volkswagen – because desirable factory-fitted features add value to a car when the time comes to sell.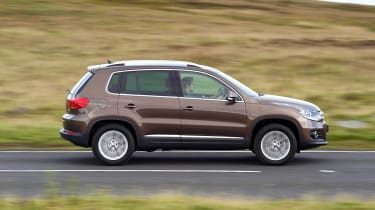 The company includes essential equipment even on entry-level versions of its cars – whether it's Electronic Stability Control on every Polo or Bluetooth phone connection and air-conditioning across the Golf line-up. And precision engineering ensures petrol and diesel power is equally desirable across the line-up – while the Beetle 1.6 TDI stands out on the combined cycle with its 65.7mpg fuel economy, the punchy 1.2 TSI petrol version doesn't demand too many compromises as it promises 47.9mpg.
Of course, some models hold on to their value better than others. The Golf GTI and two-wheel-drive diesel Tiguan are among the highlights in the range,, as they're predicted to retain over 56 and 57 per cent of their new prices respectively over three years and 36,000 miles by the price experts at VIP Data. But when compared to mainstream rivals, nearly every Volkswagen is refreshingly resistant to car depreciation.
Volkswagen Precision Engineering on video
Explore the benefits of Volkswagen engineering with our video series...
• The Volkswagen experience
• Wet and wild in a Volkswagen Beetle Cabriolet
• Shaken but not stirred in a Volkswagen Tiguan
• Safe and sound in a Volkswagen CC
• Watching the weight of the Volkswagen Golf
Find out more about the benefits of Volkswagen engineering here