Lower-cost car repairs with Volkswagen engineering
How Volkswagen's advanced engineering keeps car repair costs down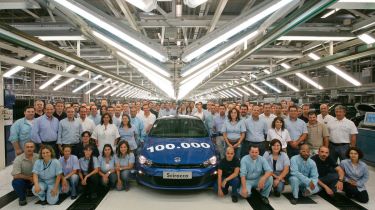 Buyers choose a car to enjoy driving and owning it, not to wait hours or even days as it sits in a dealer workshop being repaired. That's why, should the unthinkable happen and a problem occurs with your Volkswagen, years of engineering expertise swing into action.
Every Volkswagen is designed not only to be tough and durable, but also easy to repair. This means your car can be back on the road quickly, while cheap MOT and service costs will help keep the cost of ownership low.  
In the factory, the exacting construction process virtually eliminates structural weak points in each car. Every Volkswagen is made of hot-forged steel, which is galvanized for extra toughness. The body parts are then welded together by laser – but not just any laser. 
Volkswagen has invested millions in laser equipment that welds in a precise zig-zag pattern. This not only gives every model the tight panel gaps that define a Volkswagen's impeccable build quality, but crucially, also helps to eradicate the 'metallurgic dents' that could appear in the event of an impact. In turn, this precision makes the job easier for the bodyshops given the task of restoring a crash-damaged Volkswagen to its former glory.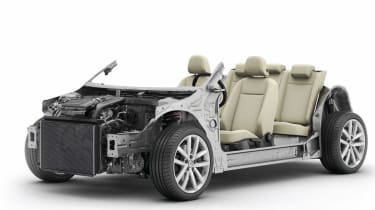 Also carried over from factory to bodyshop is the level of staff expertise. Volkswagen has a network of official and approved bodyshops around the country, and the company goes to great lengths to ensure customers get a consistently high quality of service by investing heavily in training and frequently assessing standards. 
Volkswagen demands a factory-quality finish on all repairs, and instills the same level of pride in its approved bodyshop staff as in those completing brand new cars on the production line.
Technology is crucial to swift and efficient car repairs and cheap car servicing too. It extends to the cutting-edge kit used in dealer workshops every day. Just as the central touchscreen display of a Golf or Passat is simplicity itself to operate, thanks to its intuitive menus, so the advanced diagnostic equipment dealers plug your Volkswagen into is a breeze to use.
This equipment is in constant development to ensure that, if a Volkswagen encounters a fault, the technicians can locate the source and rectify it swiftly and cost-effectively. It all means that the car is back on the road as soon as possible.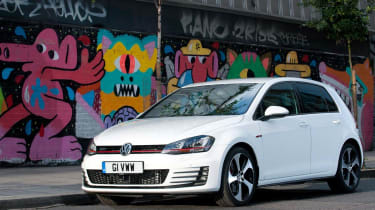 Not that this happens often, as the electrical systems on every Volkswagen are put through a rigorous testing programme during development. Extreme weather trials push components to the limit to ensure they'll stand up to the rigours of everyday use.
Equally, advanced engineering and innovative technologies set up every Volkswagen to avoid an accident if it possibly can. Electronic Stability Control is included as standard on a wide range of models, while advanced active safety equipment such as City Emergency Braking helps to prevent low-speed impacts in heavy traffic.
If you are involved in an accident, an Automatic Post-Collision Braking System – standard on all versions of the Polo and Golf – kicks in, applying the brakes after the initial impact to reduce the likelihood of a second crash. Plus, Active Cruise Control, Lane Assist, Side Assist and Front Assist systems are available on certain models to provide an electronic safety net at higher speeds.
Partnership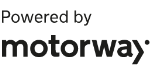 Need to sell your car?
Find your best offer from over 5,000+ dealers. It's that easy.
All Volkswagen's cutting-edge safety provision comes on top of the comprehensive warranty cover that's included with every car. Owners can rest assured that the standard three-year, 60,000-mile package (comprising two years' factory cover and a year's dealer back-up) will provide real peace of mind, with a no-quibble, no-hassle response to any problems.
New car buyers have the option to extend the warranty to four years and 75,000 miles or five years and 90,000 miles for a small extra cost, while used buyers can get the same reassurance – all approved used Volkswagen cars come with at least a 12-month warranty, depending on their age and mileage, and again customers have the option to extend this.
Volkswagen Precision Engineering on video
Explore the benefits of Volkswagen engineering with our video series...
• The Volkswagen experience
• Wet and wild in a Volkswagen Beetle Cabriolet
• Shaken but not stirred in a Volkswagen Tiguan
• Safe and sound in a Volkswagen CC
• Watching the weight of the Volkswagen Golf
Find out more about the benefits of Volkswagen engineering here