"The true effect of the VW scandal has yet to emerge"
Car buyers are thinking twice about what and when - but they still want to buy cars, says Steve Fowler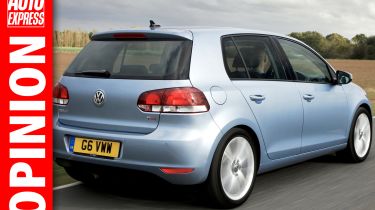 It had to happen eventually. After over three-and-a-half years of growth, the latest car registration figures show a slight drop of 1.1 per cent year-on-year. Not exactly disastrous, but the big question is: What has the 'VW effect' been?
We're still being inundated with questions from VW owners and car buyers about the knock-on effect of the emissions scandal. It's clear that many people are thinking twice about when they buyand what they buy – but they still want to buy.
Looking at the figures, you'd easily draw the conclusion people have fallen out of love with VW – a sales decline of 9.8 per cent year-on-year is not good. But neither is a drop of 3.0 per cent for Skoda, 8.8 per cent for Ford, 12.9 per cent for Nissan and 16.3 per cent for Vauxhall. As for SEAT's 32.2 per cent drop? Ouch.
• Latest info on Volkswagen 'dieselgate' scandal
There was some good news: Hyundai up 2.6 per cent, Peugeot up 8.1 per cent and Honda up 11.2per cent. Premium brands fared well, too, with Mercedes up 13.5 per cent, BMW up 32.0 per cent and Jaguar 71.1 per cent. But what of Audi? A modest increase of 2.2 per cent - I'd have expected more.
Of course, there are many other things to consider. For example, VW withdrew some old stock from sale until engine modifications have been done. And Audi is on the cusp of an old/new A4 model change.
More important is that these are registration figures, and not necessarily sales. And insider info tells us that there have been plenty of cars forced on to the market over the past few months. So the growth reported recently isn't all it quite seems.
With Golf at three and Polo at seven in the sales charts, VW still seems busy delivering cars already ordered. It's the coming months that'll reveal the true picture of buyers' feelings towards VW and the whole car market.
What do you think could happen to car sales in the near future? Have your say below...