VW plans new electric car to take eco motoring mainstream
Volkswagen wants to revolutionise the electric car market and be quicker to adopt new technologies, like Tesla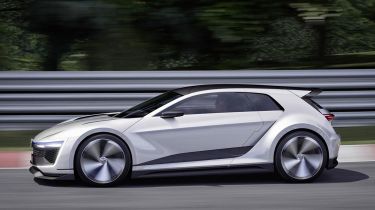 An electric car with the potential to take eco motoring mainstream will spearhead Volkswagen's green car revolution as the company bids to turn around its image in the wake of Dieselgate.
VW Group CEO Matthias Muller provided more detail on the electric offensive at an event on the eve of the Geneva Motor Show.
There will be more digitalisation as VW seeks to create the perfect connected car and a concerted push towards autonomous driving, but it was the firm's plans for an affordable, groundbreaking EV that sparked most interest.
• Latest news from Geneva Motor Show 2016
Said Muller: "(Cars with) all-electric ranges of over 500km are feasible by the end of the decade. Charging will only take as long as a coffee break. And in the long term an electric car will cost less than a car with an internal combustion engine". 
The VW Group chairman also announced the formation of three new "Future Centres" in Europe, Asia and California, realigning the group "for the digital era".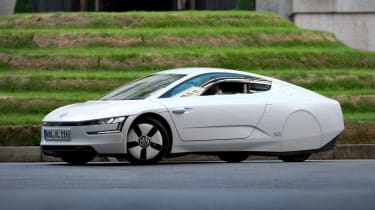 Explaining the new strategy, Muller said: "We need to start using the major tech trends to our benefit. We need to act and think quickly like Google, Apple and Tesla."
The Group will increase the interaction between its technology and design sectors with the three new Future Centres, located in Potsdam, California and China.  VW's best brains will work on the car of the future from these new centres. The overall aim is to improve the design of infotainment and cabin interfaces, and make the overall customer experience best-in-class.
And the VW Group board has also just signed off a concerted push into autonomous driving, with the intention of beating rivals to the market with the first truly autonomous cars.
Recently appointed chief digital officer Johann Jungwirth said: "By 2025 it will be expected to be moved from A to B in a self driving autonomous vehicle."
More news from the 2016 Geneva Motor Show...