Volkswagen invests in Europe-wide electric car charging platform
VW follows up 'MOIA' ride-sharing brand launch by taking shares in Hubject, the leading 'eRoaming' car charging platform in Europe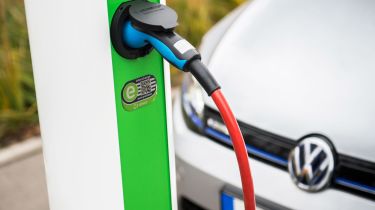 Volkswagen is continuing its push towards electrification by investing in a Europe-wide digital platform for EV charging stations. The German carmaker is now a shareholder of 'Hubject', with the aim to connect charging stations across the continent.
The investment follows on from VW's recent launch of MOIA - a new mobility service start-up that will focus on bringing ride-sharing autonomous electric shuttles to market. It's likely the Hubject system will become an integral part of this network in future.
Hubject's aim is to create a fully standardized charging infrastructure and international payment system, removing the fuss and confusion of charging EVs with numerous different providers. The company was founded in 2012 by fellow carmakers BMW and Daimler, and major vehicle tech suppliers Bosch and Siemens. 40,000 charge points already fall under Hubject's wing across three continents.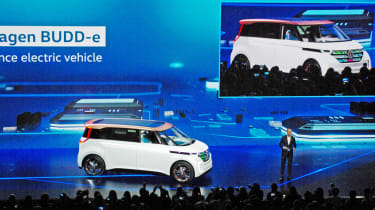 VW's Head of Group Strategy Thomas Sedran said "With our investment in Hubject we are supporting the digital transformation and making an important contribution to the transition to the erea of e-mobility".
VW's Strategy 2025 platform plans to launch 30 new electric vehicles across the Group's brands by 2025. By ensuring the charging network is easier to use and more reliable, VW aims to avoid the largely slow EV sales rival carmakers have seen to date.
Check our our view on the top 10 best electric cars to buy today...