VW boss: Tesla's data gives it a big autonomous car edge
VW boss Dr Herbert Diess says Tesla's millions of miles of autonomous driving data give it a big lead in the race to driverless cars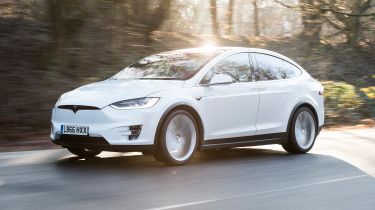 Established car manufacturers face an uphill battle to overcome Tesla's ability to harness customer driving data in the race towards autonomous cars, according to VW boss Dr Herbert Diess.
The American EV manufacturer revealed earlier this year that it already has around 760 million miles' worth of driving data - and that it adds a million more to that total every 10 hours. Tesla has been able to achieve this because all of its Model S vehicles are designed to beam information back to its servers - and because the cars' owners have been willing to play a part in this scheme, which also brings improvements to their vehicles via over-the-air updates.
• Self-driving cars: everything you need to know
Tesla has stated it will move to full autonomy in 2018, while VW and other car manufacturers have set targets beyond the end of this decade. VW's boss Dr Herbert Diess has said that Tesla's data-harnessing technology is giving the 'outsider' an advantage against established car manufacturers.
"We don't have that ability and we won't have it tomorrow either," said Diess. "We've looked at how much the technical equipment in the car would cost, and it's around 300 euros per vehicle. Perhaps by 2020, when we will have it, that figure will be down to 150 euros. But it's more than that; it's also about IT infrastructure - the back end that you need to process the information. And all the while, they are adding millions of miles of extra data every week.
"I think we need to take Elon Musk very seriously," he added, "and if he keeps upgrading the functions as he is doing then it will be difficult to keep up. I do think we will win in the end, but it will be because of our abilities to scale and spread production."
Do you think the big car brands will catch Tesla in the race for fully-atonomous cars? Let us know in the comments...